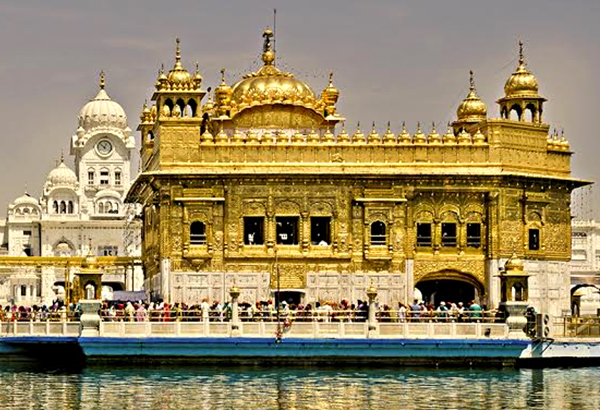 The Golden Temple in Amritsar was founded in the sixteenth century by Guru Ram Das Sahib, the fourth Sikh Guru. The Gurudwara is thronged by thousands of visitors every month and chances are that you too might be planning to visit it soon. So, while you make hotel bookings and pack your bags, here are some facts that will make your jaw drop in awe even before you set your eyes on the beautiful wonder called the Golden Temple.
Maharaja Ranjit Singh was the one who covered it in gold in 1830, two centuries after its construction. This took 162 kg of gold, then worth about Rs 65 lakh.

Back in the 90s, it was renovated with 500 kg of Gold. The value of this quantity of Gold, as of today, would be more than Rs. 140 crores.

And this renovation went on for four years; from 1995 to 1999.

All its coats of gold were done by the hands of skilled artistes from different parts of the country.

It's all made of 24-karat gold, which is much purer than the 22-karat gold present in Indian households today.

Maharaja Ranjit Singh used just 7-9 layers of gold in plating the Golden Temple; during the 4-year long renovation, 24 layers were used.

Its glory will reach almost the 25th century.
The cost of maintenance is reportedly managed entirely through donations. The tasks of cleaning and maintaining the temple, along with cooking and serving of langar, is done by volunteers who work free of cost.
No wonder Harmandir Sahib aka the Golden Temple receives more than three million visitors every month and looks as glorious at night as it does during the day.