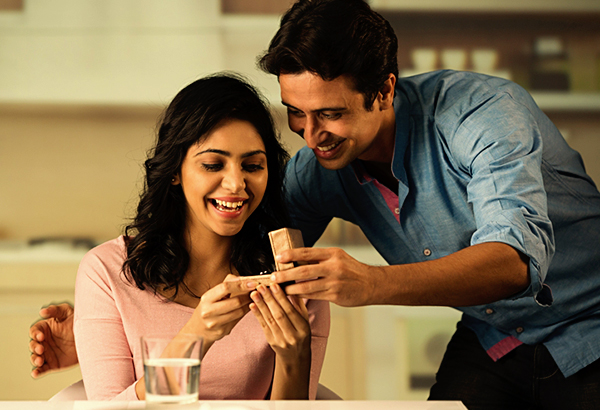 A symbol of prosperity, a statement of elegance, an embodiment of culture and a beautiful expression of love. Just like the women in your life, gold portrays multiple roles. So, why not celebrate this women's day by giving the gift of gold to all the golden women who have a significant role to play in your journey.
Grandmother- A gold ring for the woman who embodies elegance. Remind her how much you adore her and thank her for her blessings and unconditional love.
Mother- Gold earrings/gold bangles for the woman who taught you the true meaning of life. Tell her how much you appreciate her being a pillar of support in your life. Thank her for always believing in your dreams.
Wife- A gold bracelet/gold necklace for the woman who changed your life. She has always supported your endeavours and been the best partner you could have hoped for.
Daughter- A gold ETF for the woman whose future is worth investing in. This Women's Day, gift her the promise of always supporting her.
Mother-in-law- A gold plated idol for the woman who welcomed you into the family and taught you so much about life.
Boss- A gold watch for the woman who taught you the importance of staying one step ahead of the world. Thank her for giving you the invaluable gift of mentorship.
These glittering gifts of gold are the perfect expression of love and respect that the women in your life deserve on their special day.