A brighter outlook for gold in India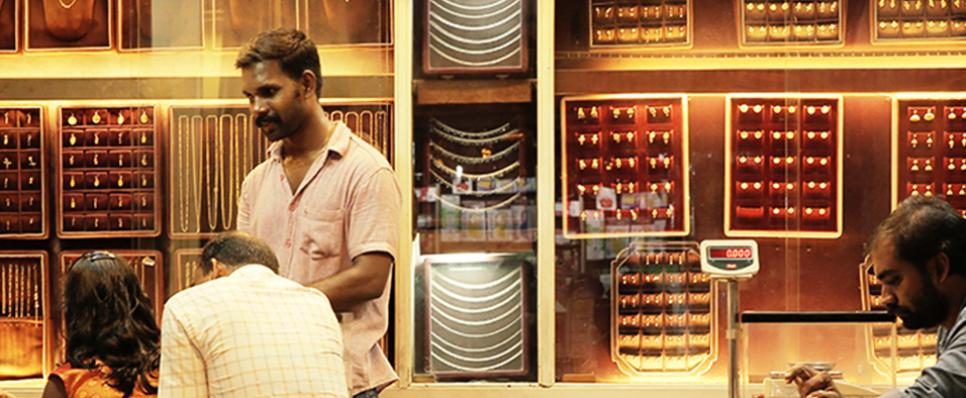 Last year Indian gold demand shrank to its lowest level since 2009, crushed by a soaring gold price and a barrage of policy initiatives designed to purge India of black money and make the economy more transparent. But, in our view, gold demand in 2017 should be stronger. The economy has already bounced back and gold demand was up 15% year-on-year in the first quarter.
The biggest single event took place on 8 November 2016, when the government announced plans to immediately scrap all Rs500 and Rs1,000 notes, ordering them to be returned into local banks or the Reserve Bank of India by 30 December, a total of Rs15.44 trillion – or 86% of the currency in circulation – was ditched.
This rocked the economy. In December, India's composite PMI dropped to its lowest level on record, while sales of motorcycles – a good measure of the health of India's cash-reliant rural economy – halved in a month, falling to their lowest level in over six years.
But the economy has recovered. In February, Urjit Patel, Governor of the Reserve Bank of India, claimed that the economic recovery would be 'V' shaped. Some commentators were sceptical, but he was proved right. Both the composite PMI and sale of motorcycles have rebounded in recent months.
Chart 1: Motorcycle sales plummeted in December, but bounced back in January
Chart 2: ...and so did the Composite PMI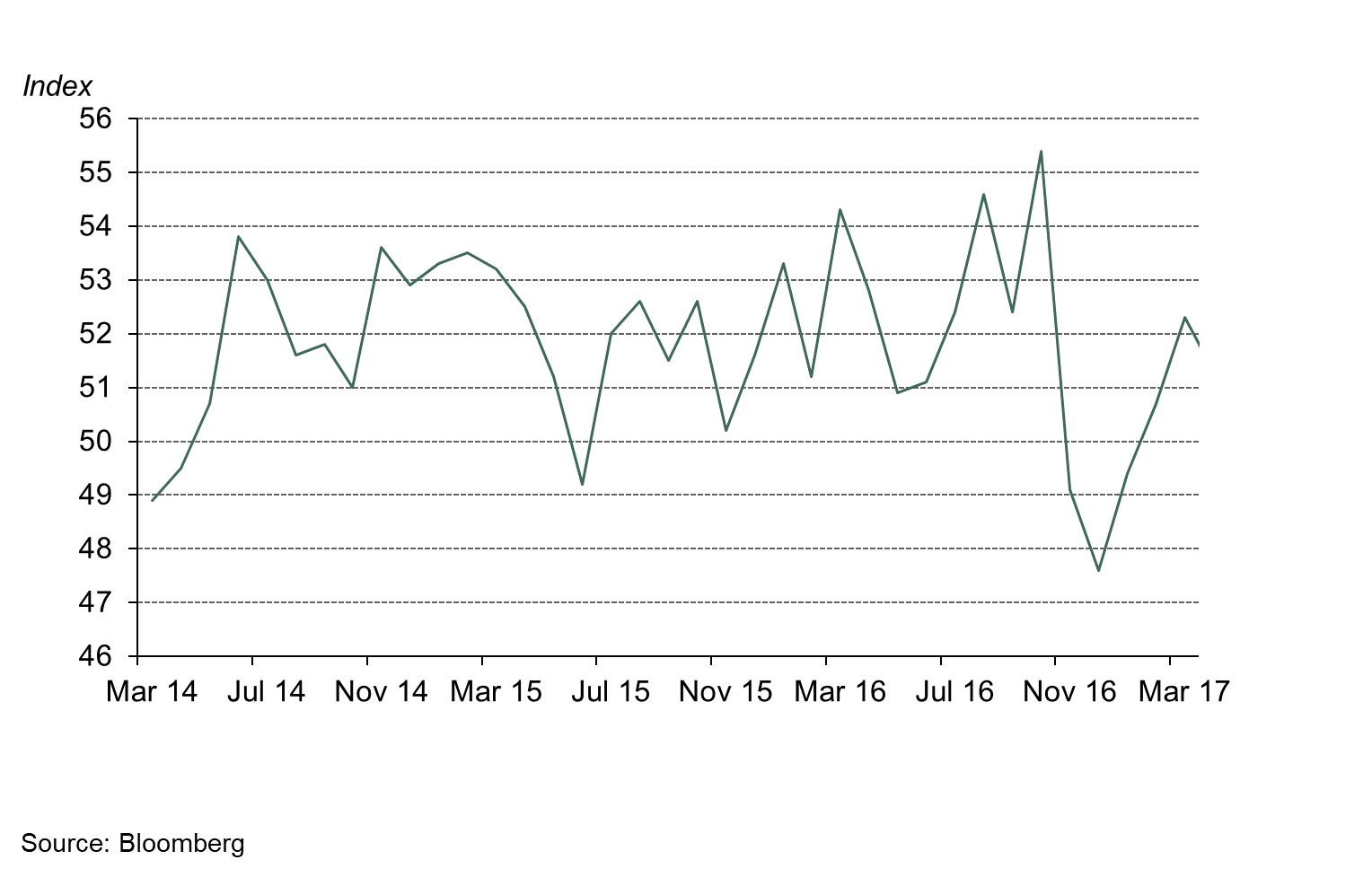 A brighter economic outlook
Looking ahead, we see three key reasons to be optimistic for India's economic growth in 2017:
First, new cash is being printed and put into circulation. This remonetisation is lubricating India's economy so last year's liquidity squeeze has passed. As per recent data, cash in circulation increased by 58% in the first five months of 2017.
Second, an inflation-busting wage hike for central government employees and pensioners will support consumption.
And third, there was a bumper agricultural crop in 2016, following the best monsoon in three years. This should raise rural incomes and drive consumption in the months ahead.
Chart 3: The economy is slowly recovering from 2016's shock demonetisation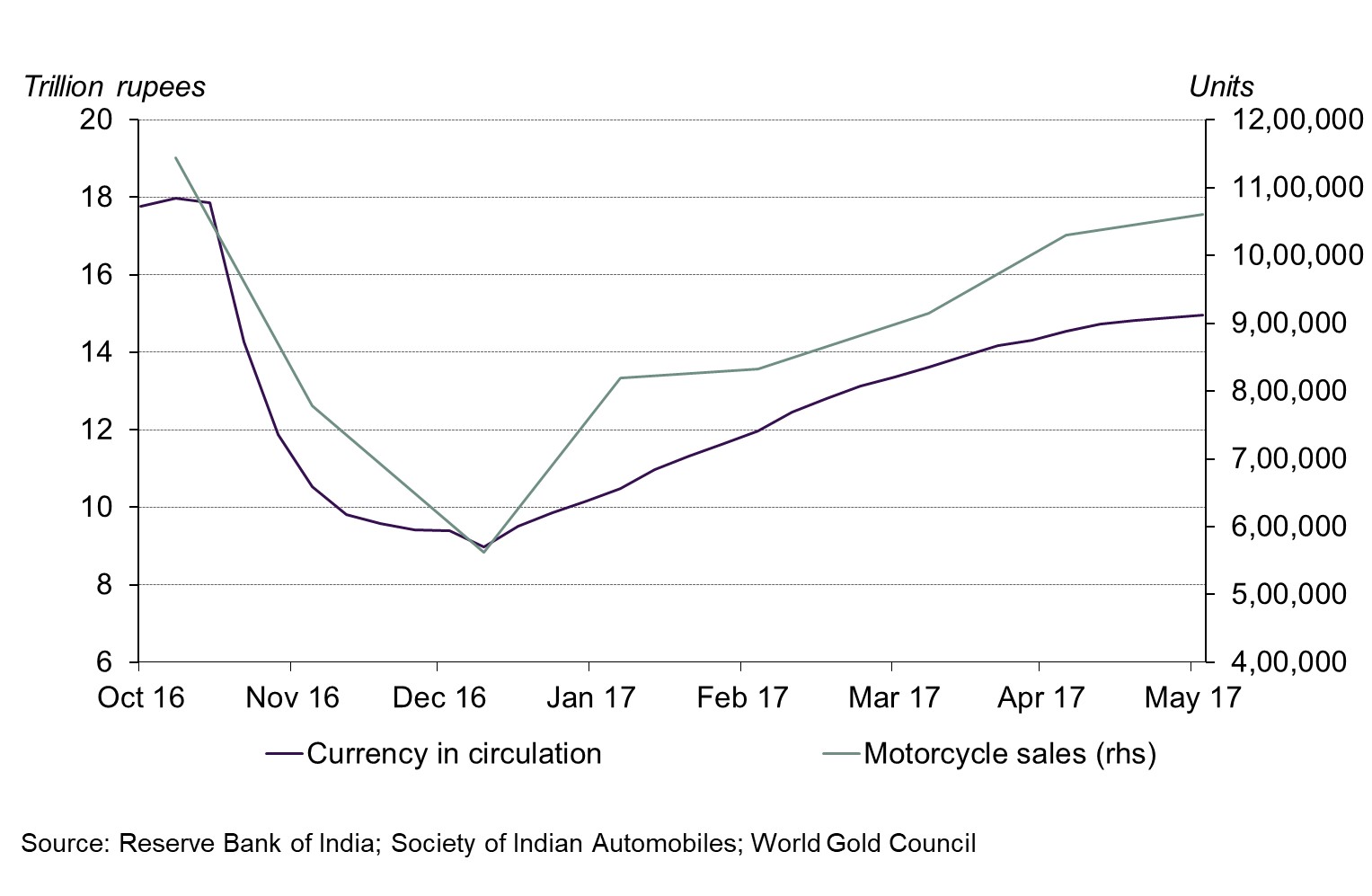 In its flagship report, Global Economic Prospects 2017, the World Bank notes that all these factors will help India 'regain its momentum', with economic growth reaching 7.8% by 2019, making it one of the fastest growing economies in the world. Looking further ahead, India should benefit from a demographic dividend as 350 million people under the age of 14 enter the workforce over the next 20 years.
We believe high and sustained economic growth is likely to underpin long-term demand in the world's second largest gold market.
Potential headwinds?
In the short term, there are two India-specific issues that gold market analysts should pay attention to this year. The first is that cash transactions over RS200,000 (US$3,000 as at 1 April 2017) are banned. This will have the greatest impact in rural India, where people do not necessarily have access to cheques and electronic payments. Its potential impact isn't entirely clear: it could curb gold purchases; it could encourage gold shoppers to buy smaller amounts of gold spread over more transactions; or it could push a large part of demand underground and encourage a black market in gold.
The second issue relates to the bold plans to scythe through India's complex and confusing web of inter-state taxes and replace them with a simple, nationwide Goods and Services Tax (GST). An efficient tax structure should boost India's economy – the National Council of Applied Economic Research, one of India's leading economic think tanks, expects GST to lift GDP by between 0.9% and 1.7% from its already lofty levels.
On 3 June, the GST Council announced a 3% rate for gold bullion and jewellery. The gold industry reacted positively. There had been fears it could have been higher – perhaps 5% or more. But, in the short term at least, we believe GST may pose challenges for the industry. Small-scale artisans and retailers with varying degrees of tax compliance may struggle to adapt. And our econometric research into data spanning 26 years indicates the tax may pose a headwind to gold demand, because it pushes up the overall tax rate consumers face.
Gold demand in 2017 and beyond
Despite these possible obstacles, we believe demand is unlikely to lurch down further, after falling so sharply last year. And the potential headwinds could be offset by strong tailwinds. The gradual remonetisation of the economy, the bumper crop after a good monsoon, and central government employees' and pensioners' inflation-busting wage hike can all support economic growth in 2017. Further ahead, the economy can benefit from the groundswell of young Indians entering the workforce – a demographic dividend similar to that which underpinned the stellar growth of Asian Tiger economies during the 1980s and 1990s. All these factors should boost India's economic growth and support gold demand.
We believe the impact of demonetisation will have a behavioural impact too. The shock initiative has tested some peoples' confidence in fiat currencies and reinforced their faith in gold. The World Gold Council conducted a large-scale piece of consumer research in Q1 2016 in which 63% of respondents in India agreed with the statement: "I trust gold more than the currencies of countries." And 73% of respondents in India agreed with the statement: "Gold makes me feel secure for the long-term." We expect that the demonetisation programme has underpinned these beliefs.
In the long-term, we expect GST will have a positive effect on India's economy and its gold industry. GST should eliminate double taxation and improve supply chain efficiencies. It can make the gold industry more transparent which, coupled with recent hallmarking legislation, should ensure gold buyers have confidence in the gold products they buy, rather than continuing to suffer from the gross level of under-carating they have previously endured.
On balance, we remain relatively cautious for 2017, expecting consumers to buy between 650 tonnes and 750 tonnes of gold, an increase from the 666 tonnes purchased in 2016, but well down from an average annual demand of 846 tonnes between 2012 and last year. Over time however, we anticipate that economic growth should push demand higher. By 2020 we see Indian consumers buying between 850 tonnes and 950 tonnes of gold.
Source:
Gold Investor – 4th Edition