Gold in the FinTech era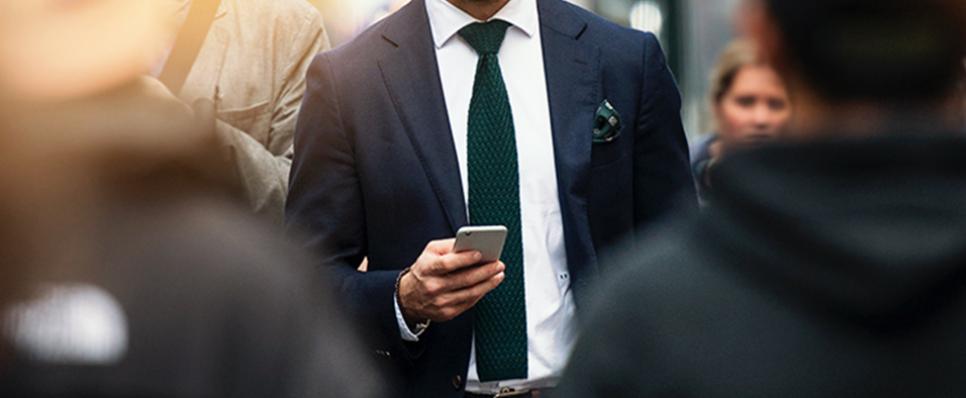 The rapid pace of technological innovation has put many industries at risk of disruption. Financial technology has received particular attention, as it has the potential to eliminate certain types of financial intermediary, simplify services and reduce costs. Indeed, consumers armed with smartphones increasingly demand financial services that are innovative, offer a slick user experience and are priced transparently.
In this fast-changing environment, it is worth questioning whether such trends will affect gold demand and the way gold is accessed and traded by investors.
The World Gold Council believes that technology is an important enabler in the democratisation of gold ownership, making gold accessible to new segments of investors and consumers. Historically, investing in gold could be difficult and complex, particularly with respect to safe storage. Innovation has led to the emergence of new gold product categories, such as ETFs and a new breed of online-only vaulted gold providers. These product innovations, now readily accessible by mobile phone, have made investing in gold a simpler and more cost-effective experience.
While technological progress will undoubtedly improve access to gold, it is perhaps less clear whether these developments also introduce risks for gold. Will gold lose its relevance, for example, in an increasingly digital world?
We don't believe that it will. Gold's enduring history and unique properties are arguably more, not less, important in an environment where the pace of change is accelerating and we consume ever more 'virtual' products and services.
We don't discount the potential of cryptocurrencies, such as BitCoin and ethereum, for certain applications, but they are a long way from establishing themselves as alternatives to gold. The vast size of the gold market and gold's diverse sources of demand provide it with unique characteristics as an alternative asset class. Moreover, the technical innovations that underpin cryptocurrencies are already helping to reduce costs and friction in the gold market.
A specific technology that gold market participants are likely to hear more about is blockchain or distributed ledger technology. For gold investors, blockchain could enable product providers to offer a more transparent and secure record of pseudo-anonymised transactions to their customers and help enable services such as gold-backed payments.
Blockchain may also be able to augment or replace the post-trade settlement infrastructure that underpins the wholesale markets for gold. Several companies are exploring opportunities in this space, hoping to eliminate settlement risks as well as introducing greater operational efficiency to the trade lifecycle. Even more boldly, blockchain could be one of several technologies that could transform the gold supply chain, helping to track gold across every stage of production from 'mine to vault'. Establishing tamper-proof gold provenance would make the gold market more transparent and efficient and help stamp out illegal practices such as the smuggling of gold from conflict areas.
Overall, the World Gold Council believes that modern technology holds great promise for gold. In this edition of Gold Investor, we include views from several market participants about the impact of FinTech on gold, ranging from gold-linked financial services to Chinese mobile apps to gold and blockchain. Many new products and services are emerging – and we include just a few of the more prominent examples – but, across the industry, it would seem that gold market participants view technology as an opportunity for gold, rather than a threat.
Source: Gold Investor – 4th Edition