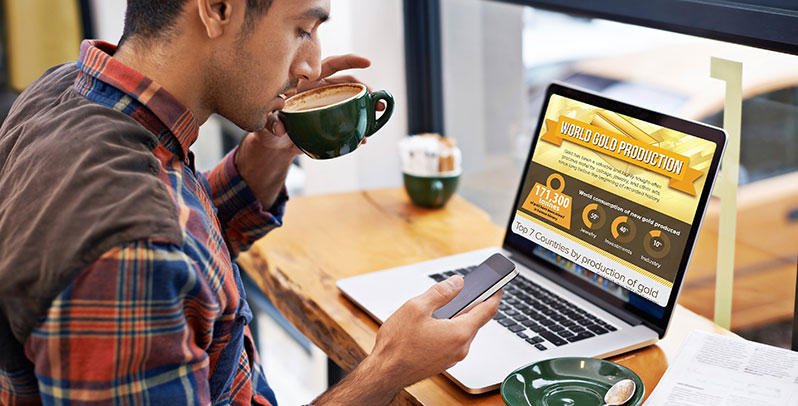 What is Gold Savings Fund?

Gold Savings Funds, also known as Funds of Funds are essentially mutual funds that invest in gold ETFs and other short term funds.
How does it work?
Accessibility:
You can invest in Gold Savings Fund even if you do not hold a demat account. You can even start a Systematic Investment Plan (SIP) for this fund without a demat account. Through an SIP, you can invest a fixed amount at regular intervals, generally every month, into the fund. Gold savings make gold investment accessible to most people since you can hold a small quantity of gold in the form of a mutual fund unit and one unit is equal to one gram. You can actually start investing for as low as Rs.1,000/-.
Processing fee and costs:
If you pick a Gold Savings Fund, bear in mind that you are going to be paying two charges. One charge is to an asset management company (AMC) for managing the Gold Savings Fund for you, and the other is the charge of the ETF itself. The fees can range from 1.5% to 2%. You should consult your financial advisers if in doubt about whether the product is suitable for you. Investors that don't want to bear the cost and hassle of storing physical gold will see value in this type of investment.
Is it for me?

Benefits of investing for you are -
You can buy and sell units of Gold Savings funds even if you do not have a demat account.
Helps in long term wealth creation solution and easy to liquidate when needed.
Costs less than storing and insuring physical gold.
You can begin your investment with as low as Rs. 1,000/- through SIP.
You can average your price since you can invest every month's price of gold.
Portfolio holding is disclosed monthly and NAV is declared daily.
You can buy and sell units of funds in a hassle free manner.
You will get taxation benefits of long term capital gain tax after one year.
You should consult your financial advisers if in doubt about whether the product is suitable for you. Also Mutual Fund investments are subject to market risks, read all scheme related documents carefully before investing.
How to invest?

You can buy and sell the units of Gold savings at branches of asset management companies. This product is also sold by few banks and NBFC's and you can opt for direct debit of amount through your bank account.
How do I redeem it?

You can redeem the units for cash and receive the debit in the form of rupees into your account within 3 working days on completion of tenure. If you exit the mutual fund before the term finishes you are liable for an exit fee.
Follow Us
Trending Now
The Significance of Gold on Gudi Padwa
Investing in Gold – Did our Ancestors have it Right?
Buying Gold—it's Time to Embrace Modern Options
Gold Price
Did you know?