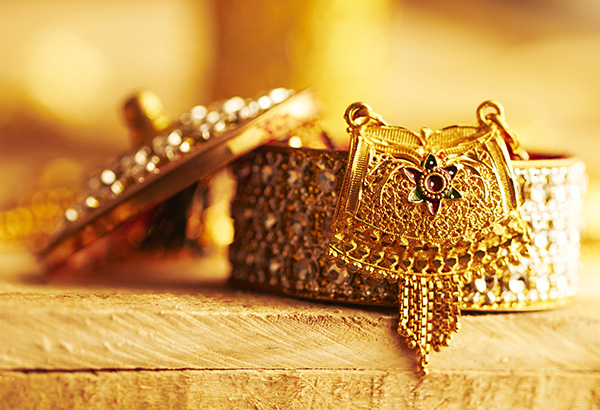 Investment in gold bars and coined increased by 9% in the first quarter of 2017. In India, the demand for gold jewellery increased by 15% as compared to last year. If you too are looking to buy and own gold in any form, consider these 5 things:
Storage

As an item of great value, gold should ideally not be stored in just any cupboard or locker. It is important to store gold in a secure location, such as a bank locker. Most banks ask you to open a savings account first. You may also need to pay a locker fee and an annual charge for this facility. It's important for you to look for a reputed bank with good safety measures. This ensures your gold is kept safe as it appreciates in value over time.

Care

When owning a precious metal like gold, especially if it is in the form of jewellery that holds a lot of emotional value, or an heirloom that has been passed on for generations, you must take extra care to preserve its shine. Gold jewellery needs to be cleaned periodically to maintain its lustre and longevity. Here are 8 useful tips for cleaning gold jewellery to get you started.

Limits to owning gold

The government does not cap how much gold an individual can own in the form of gold ornaments or jewellery, if it is acquired through legitimate sources of income i.e. disclosed income, or exempted income from sources such as agricultural income, reasonable household savings, or inheritance.

There will be no seizure of gold jewellery and ornaments to the extent of 500 grams for a married lady. The cap for an unmarried woman is 250 grams. Meanwhile, the cap for men is 100 grams.

Related: How to make gold buying a fool proof process
Resale considerations

Always remember to save your purchase invoice when you buy jewellery, as well the certificate of purity. It is the first thing any jeweller will ask for when you wish to sell gold. You may have bought the jewellery many years earlier. Even then, your bill will state all the details clearly. It's equally important thus to ensure you only buy hallmarked jewellery.

For example, say the gold has a 22K916 hallmark. This means the piece is made of 22-carat gold and it is 91.6% pure . Jewellers tend to prefer hallmarked gold rather than non-hallmarked gold. That is because the hallmark is a sure sign of purity.

Related: What is gold hallmarking and why is it done?
Insurance

While life, health, home, and car insurance is popular, many of us don't know the various jewellery insurance covers available. You can insure your gold against theft, accidental loss, or damage when kept in bank lockers. A few insurance companies even offer insurance for the jewellery your wear. Make sure you choose the right option based on your needs.

Related: How to plan your gold investments in 2017
Conclusion
Like everything that matters most, special care must be taken to keep it safe and valuable, so that your returns are maximised.
Sources: