Pulling off the minimalist look with gold jewellery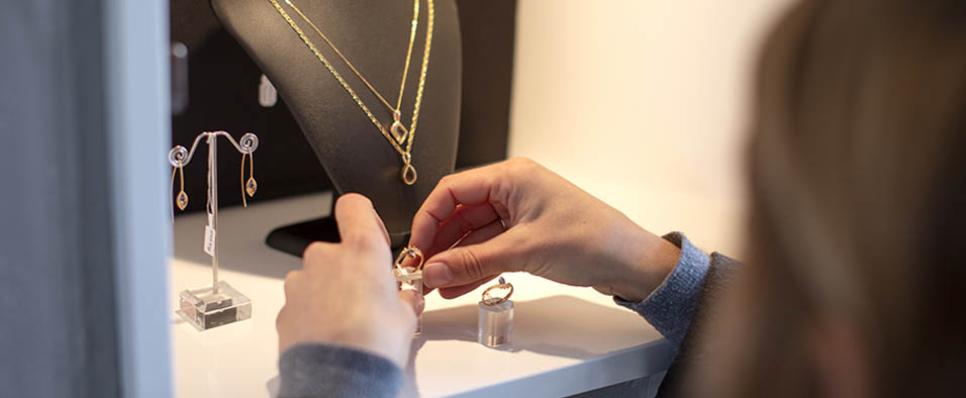 While there are different ways in which gold jewellery can be worn, the minimalist trend has become quite popular in recent times. This is especially true among millennial women, who want to wear gold for different everyday occasions. 
When looking for minimalistic gold jewellery, delicate and simple are key terms for you to nail the look. With just a few classic accessories, you can bring your wardrobe together and look stylish at all times. 
Types of minimalistic gold jewellery
Gold jewellery comes in a variety of different styles, but not all of them fit into the minimalistic trend. Here's your guide to identifying the right pieces for this trend and how you can style them right:
Rings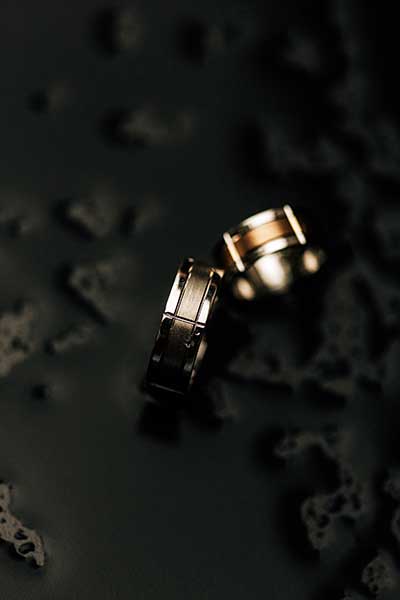 Gold rings, whether worn as a single piece or in a stacked style, can create a sophisticated and minimalistic look. However, there is a way to get this look right without going over the top. The trick is to balance the pieces you are wearing and pairing. It is best to choose slim, minimal designs that do not sport large stones. If you want to choose a slightly wider ring, avoid stacking it with other rings, or it could overpower your look.
Rings almost always pair well with a pendant and chain or earrings, while still achieving the minimalist look. However, avoid pairing them with other chunky jewellery on your arms, such as a bracelet or a gold cuff, as it might impact the overall look.
Necklaces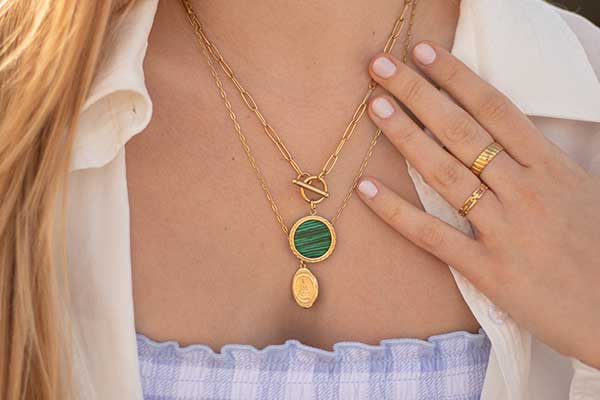 Minimalist neckpieces can elevate your outfit while still keeping it classy and simple. For instance, you can wear a simple gold pendant set with a barely-there chain. If you want to make more of a statement, a thicker gold chain with a unique pattern can give you a modern look. However, if you opt for the latter, it might be best to skip any other accessories so that it keeps your minimalistic look intact.
Another way to make your neckpiece the centre of your outfit is to layer multiple thin necklaces. For example, you can wear a thin studded gold choker with a gold lariat necklace, but make sure that both of them are simple and dainty to balance your look.
Earrings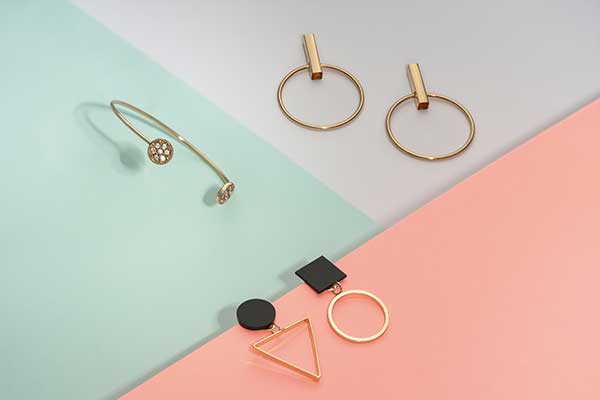 Earrings are one of the easiest pieces of jewellery to style. For everyday office wear, you can stick to a pair of small gold studs in a simple floral or geometric design. For casual outings, you can wear braided gold hoop earrings with a maxi dress. However, make sure that these are not too big or are studded with large, different stones. 
If you have multiple piercings, you can still wear more than one set of earrings. But to keep the look low-key, it might be best to stick to studs in simple designs. If you don't have multiple piercings but still want to sport more than one set of earrings, consider gold clip-on earrings.
Bangles and bracelets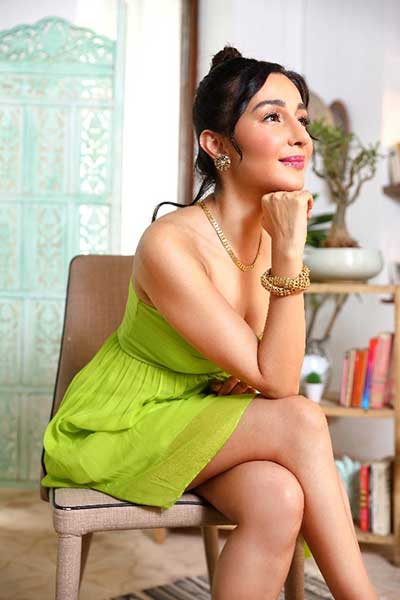 Jeweller credits: Snake Bracelet (Curated by the Brand Poonam Soni)
A well-placed bracelet or bangle can draw attention to your arms and complete your outfit, but only if you wear it correctly. A pair of thin cut-out bangles could add just the right finishing touch to your work outfit while keeping it smart and professional. If you want something to go with a light, summery dress, consider wearing a simple chain bracelet with a few personalized charms for a casual look. If you want a bolder look while still staying minimal, opt for an engraved gold cuff on one hand. 
Style your outfits right to let your gold pieces enjoy the spotlight
To nail the minimalistic look, you must pay careful attention to what you wear.  If your outfit is too garish or elaborate, it might drown out the effect of your painstakingly chosen gold pieces. 
Minimalistic gold jewellery is best complemented by timeless outfits, preferably in neutral colours. For example, a classic white shirt with blue jeans can be coupled with minimalistic gold rings or a simple gold neckpiece with a pendant to make a subtle style statement. 
A layered gold necklace with a pastel chiffon dress is just the look to turn heads when you walk into a restaurant. Similarly, for the corporate woman, a no-nonsense shirt dress or pantsuit can be teamed perfectly with a thin chain and pendant. 
The minimalistic look is eternal – it suits everyone and helps create a cohesive, understated style. To achieve this, try to add classic pieces of gold jewellery to your collection and try to mix and match them to find the right fit as per the occasion.
Related article: All you need to know about styling rose gold jewellery