All you need to know about styling rose gold jewellery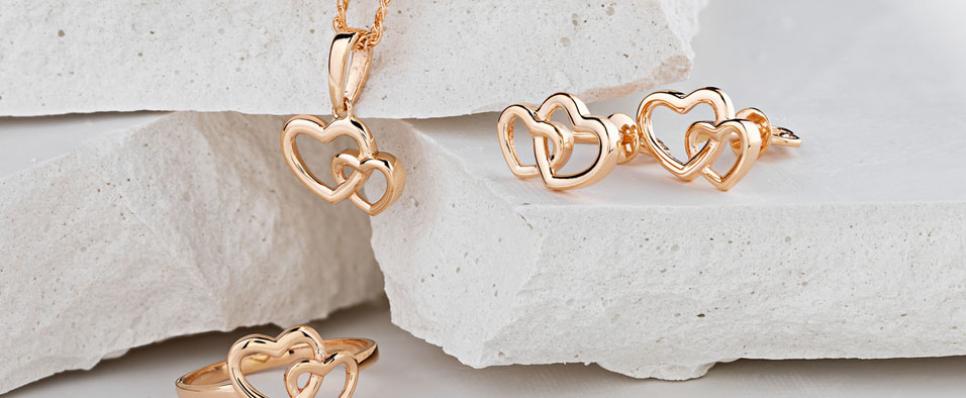 How to style rose gold jewellery?
Rose gold is one of the most defining colour trends of our time, with everything from phones to watches, cars to catwalk creations available in this hue. It was named the Pantone Colour of the Year in 2016 and has inspired designers, influencers, and creators alike. With monikers such as "rose quartz" and "millennial pink", rose gold is also one of the most popular choices for gold jewellery. 
The reason is apparent. Rose gold's warm shades are versatile and flattering and go with a wide range of jewellery and clothing styles. If you are partial to rose gold jewellery and wondering how to make the most of this trend, then here's a primer on how to style rose gold jewellery:
Mix and match metals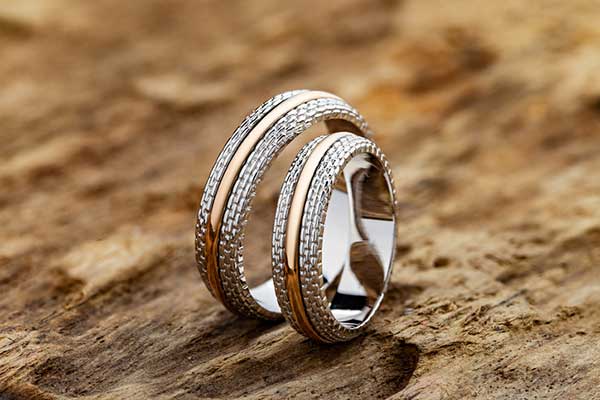 Contemporary rose gold jewellery tends to have a pure pink cast in contrast to the coppery tones of the past. This means that its subtle but glowing warmth goes with a range of metal colours. 
You can shake things up by mixing and matching your jewellery. It pairs well with silver/white tones or bright yellow hues to give a beautiful contrast. You can even create a stackable look by pairing it with white gold for a chic, stylish look.  
Many jewellery designers create modern pieces that use more than one tone within the design. For instance, a gemstone contrasted with a rose gold bezel set with a platinum band or white and rose gold diamond hoops that create an attractive contrast. 
Pep it up with gemstones
Rose gold goes well in any setting and style, the pink hues often affecting how gemstones look within a setting. The best gemstones that complement the warm pink shades include pearls, rubies, diamonds, amethyst, pink sapphires, and opals. You can even use blue topaz and aquamarine to bring out the striking pink. Bolder gemstones may not be the best option for a rose-pink setting as they may clash with its colour. For a dramatic and unusual look, try pairing black gemstones with rose gold.
Create a layered look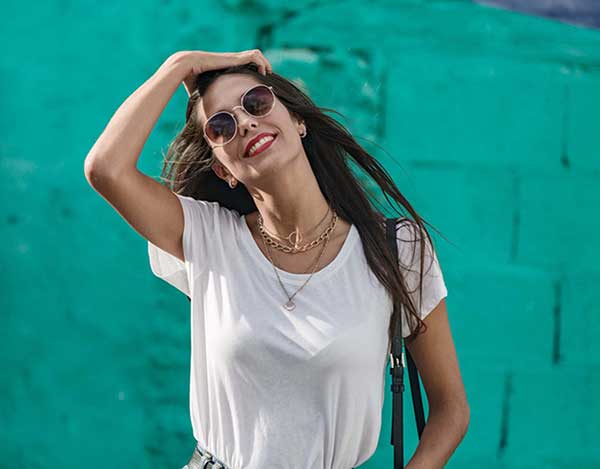 The layered look is one of the hottest trends in jewellery. Instead of wearing a chunky statement necklace, create a tacked look with two or three delicate rose gold chains. Opt for different hues in rose gold if you like and vary the lengths. This creates a glamorous and creative look. Ensure that your other jewellery is in line with the theme. For instance, a pair of rose gold studs with a bangle bracelet can complete the layered look. 
Choosing outfit colours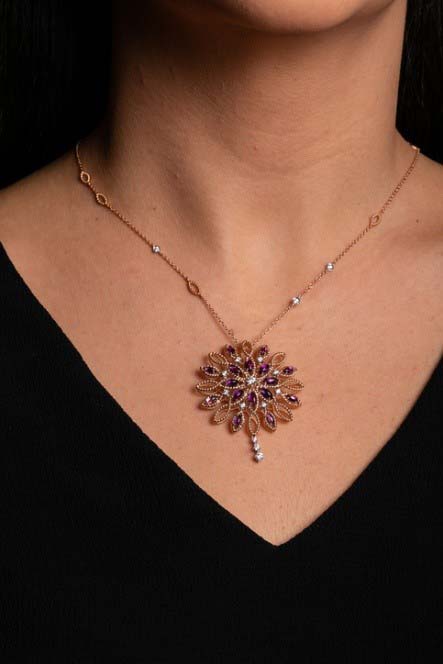 Rose gold jewellery is fairly versatile and complements many outfit styles. However, you need to choose your colours wisely. It clashes with fiery colours such as yellows, oranges and reds, and works the best with neutral shades such as white, beige, black, and cream. Alternatively, it also works well with darker shades of blue and green. Long formal dresses look sharp with rose gold earrings or bracelets, while deeper necklines help you flaunt long rose gold necklaces. For formal wear, choose smaller accents such as rose gold studs or a slim cuff. 
Owing to its rich, feminine colours, rose gold can be the perfect choice for bridal jewellery too. 
Accentuate with cuffs and watches
A simple rose gold cuff can add a touch of glamour to your ensemble. Choose simpler rose gold cuff styles for work and more dressy cuffs for a night out on the town. If you are aiming for a casual look, pair them with your favourite jeans and T-shirt or a classy black dress.  Rose gold cuffs are a statement piece in themselves and should definitely be a part of your jewellery box.
Similarly, you can accentuate the overall pink effect by wearing a rose gold watch. It makes for a perfect addition to a rose gold bracelet or bangle stack. 
Just like your wardrobe, your jewellery needs to be versatile, colourful, and glamorous. Experimenting with a range of tones and hues in gold jewellery adds an element of freshness and versatility to your look. Rose gold jewellery can be styled beautifully with its blush hues and soft feminine tones to give you a modern and sophisticated chic style.