Here's how gold can be the perfect gift on Raksha Bandhan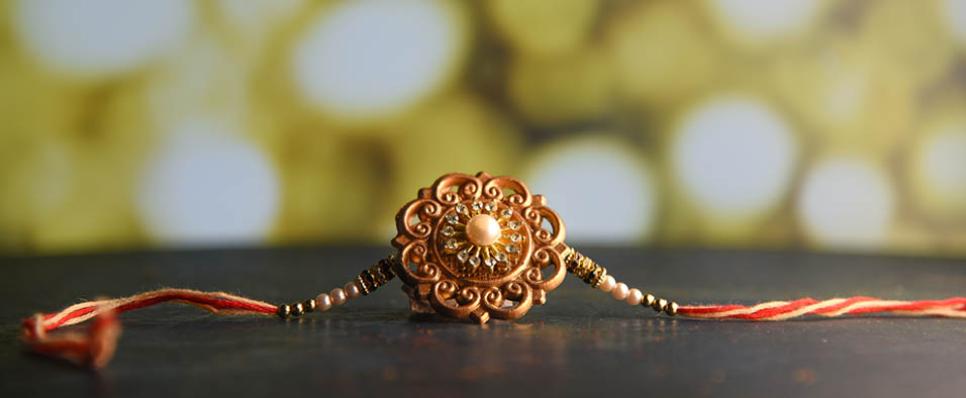 Raksha Bandhan is a day held in great reverence in the Indian subcontinent. And in an age where most relationships are fragile and fickle, the sibling bond is one that you can count on for life. Raksha Bandhan is a grand affair for most families, as they continue to honour the bond between brothers and sisters - blood-related or not. People put on their finest traditional wear, accessorise with the right jewellery and mark the celebrations with sweets, food, and the exchange of gifts. And there is perhaps no better gift than gold to symbolise the everlasting kinship between brothers and sisters. Fortunately, gold is an exceptionally versatile option and is available in different forms, so finding the perfect gift is not a tough task at all. 
Go the classic route
If you are new to buying gold jewellery or are unsure of your sibling's tastes, then gold coins or bars are some of the safest options. Not only are they valuable, but they can also be melted down and turned into a piece of jewellery that matches your sibling's preference and style. Some gold retailers also emboss special Rakhi designs on gold coins and bars to make the gift more memorable and appropriate for the occasion. 
Gold Rakhis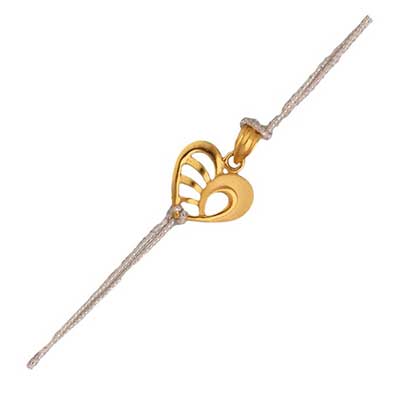 Jewellery Credits: Vaibhav Jewellers 
Over the last few years, gold rakhis have become quite a popular gifting idea. These rakhis are more than just a souvenir of your affection; the gold element makes them more long-lasting. While brothers are usually the recipients of rakhis, some parts of India also celebrate Lumbha Rakhi, during which it is customary to gift a rakhi to one's sister-in-law. Today, you can find a wide range of gold rakhis in beautiful designs, from floral patterns and spiritual symbols to contemporary abstract motifs and more. You can even customise these rakhis with special motifs or initials so that they can double up as pendants. 
Gold kada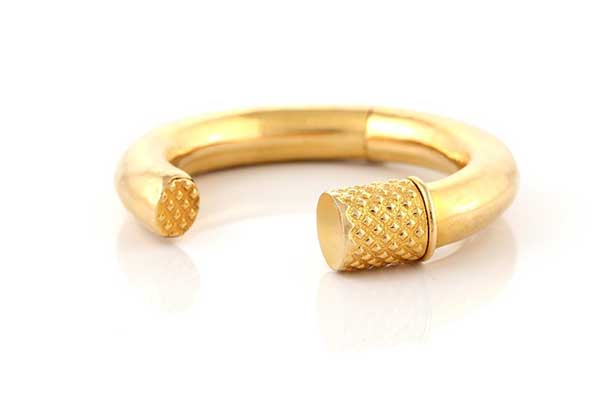 Jeweller Credits: Gold kada Plain (Curated by the Brand Poonam Soni)
Kadas are a highly popular men's accessory because of their timeless appeal. Capable of complimenting all kinds of attire, you can consider gifting your brother a gold Kada to symbolise an unending relationship filled with love, compassion, and purity. You can also personalise the gift by inscribing a special message or your brother's name on the inside.
Bracelets or earrings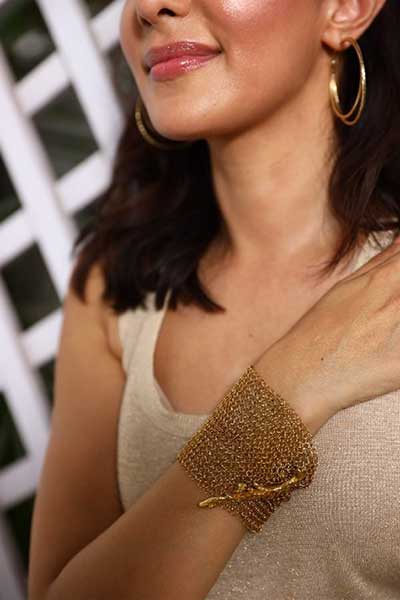 Jeweller Credits: Gold Kada Plain (Curated by the Brand Poonam Soni)
On the other hand, if you are looking for an elegant gift for your sister, intricate chandbalis fashioned from gold make for an excellent gift. As the name suggests, chandbalis are crescent moon-shaped earrings, often studded with crystals or gemstones and fringed with pearls. Their delicate but festive design makes them perfect for festive traditional occasions. For something more versatile, a gold bracelet – either plain or studded with diamonds or other gemstones – will work well with traditional and contemporary outfits. 
Digital Gold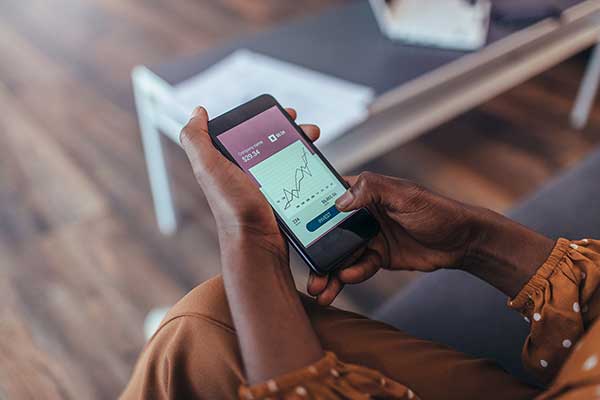 Another non-physical form of gold that you can gift is digital gold. It is a promising option to invest in 24 Karat gold without the worry of storing it securely. When you invest in digital gold, it is stored in MMTC-PAMP vaults under your ownership. It can be redeemed at any time as 24 Karat or 999.9 purest gold coins or ingots from MMTC-PAMP. The best part is that you don't incur transaction charges or making fees while purchasing digital gold. Additionally, you can buy gold for any value through multiple mobile payment options and net banking. 
Conclusion
Gold makes a great gifting option for Raksha Bandhan not only because it is traditional but also because it is versatile, and its value increases over time, ensuring protection against inflation for your loved ones. Whether you invest in jewellery, coins, gold ETFs, digital gold, or sovereign gold bonds, a gift of gold is as sacred and magical as the festival of Raksha Bandhan. When you gift gold, you also gift a lifetime of security and a moment that will last forever. 
Related article: Gold LookBook: Styling Indian jewellery to match the latest fashion trends