Questions to ask your jeweller before buying gold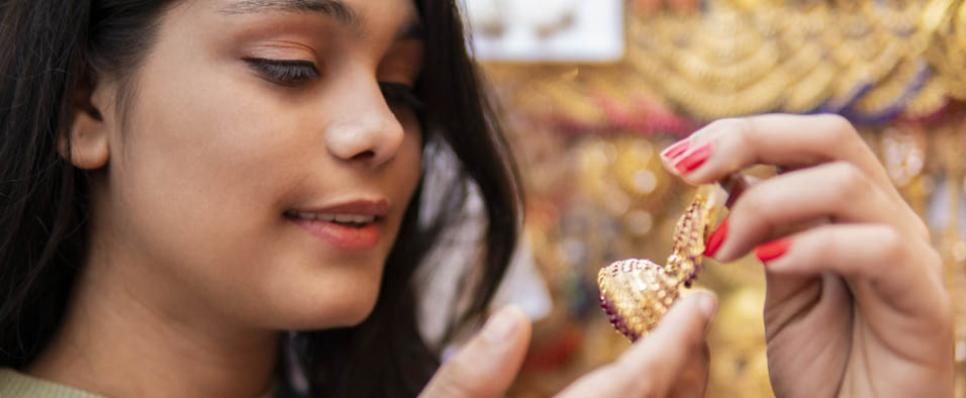 Buying gold jewellery, be it for any occasion, is an exciting experience. However, as the allure of rani haars and chandbalis dazzle you, remembering some key questions to ask your jeweller before making a purchase is important. These questions will ensure you pay the right price and get what you pay for. 
What is the rate of gold on the date of purchase? 
The London Bullion Market Association (LBMA) determines the spot price or the current market price of gold. Gold prices change from day to day on account of demand and supply, investor behaviour, transaction charges by importing banks, customs duties, state taxes, and government policies, among other reasons. Before you purchase gold, be sure to check the gold rate for that day. Even a small difference in price per gram can significantly affect your gross purchase price. If you plan to make a big purchase, it would be prudent to track gold prices and buy when the price dips.
What is the weight of each gold ornament? 
Mainly, three components determine the price of a gold jewellery piece: purity, weight, and making charges. Coming to the question about the weight, it is vital to ask for the exact weight of the gold to calculate the overall cost. If the gold jewellery is studded with diamonds, precious stones, pearls, etc., their cost is also added to the overall price. 
What is the purity gold?
Gold jewellery comes in a wide range of options when it comes to purity – denoted in 'karats'. You can find jewellery in all purities 24k, 23k, 22k, 20k, 18k, and 14k gold. Moreover, many new-age jewellers are also making jewellery in 14k to make it more affordable and accessible. The value and price of your jewellery will depend on the purity of the gold it contains.
What are the making charges levied on each piece of jewellery?
Gold price on a particular day is relatively range-bound across jewellers in a particular city. However, making charges is not. Jewellery pieces are often handcrafted by expert artisans. Making charge is the cost of this effort, along with the cost incurred to manufacture a piece of jewellery, and it also includes gold wastage charges. Every jeweller decides their own making charges, ranging from 15-35%, depending on how intricate the design is. It is crucial to ask what the making charge is, as it can form a substantial chunk of your bill. Lastly, it is important to note that a handcrafted jewellery item will have a higher making charge than a machine-made piece.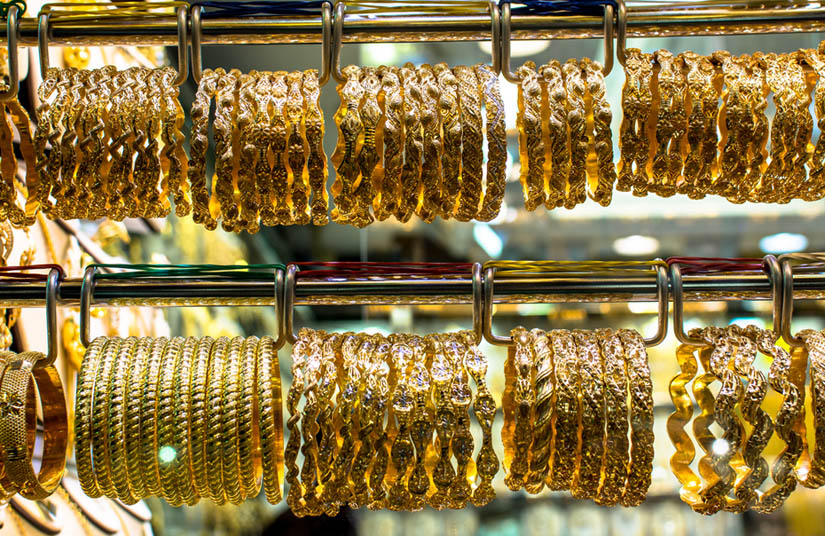 Is the gold jewellery hallmarked? Where is the stamp of hallmark on the ornament?
Bureau of Indian Standards (BIS), the national standards body of India that offers marking and quality certification of goods, has made it mandatory for gold jewellery of certain karatage, including 24 karat, 23 karat, 22 karat, 20 karat, 18 karat, and 14 karat, to be hallmarked in India. The BIS logo on your jewellery indicates that its purity has been verified at one of its licensed assaying and hallmarking centres. This means that the purity of the gold has been verified as per the set standards and you are getting the exact purity that you pay for.
Is the gold ornament machine-made or handmade? 
This question is crucial as it determines the finish and final look of the gold jewellery. While traditionally, gold jewellery has always been handmade, there have been many technological advancements that are helping jewellers make cutting-edge designs. Moreover, machine-made jewellery can be considerably lightweight, making gold jewellery much more cost-efficient.
Is an invoice available with the break-up of the weight of gold, making charges, GST, and the certificate of authenticity for the hallmarked gold jewellery?
This is very important. Always ask for a bill with every detail of the purchase – gold weight, making charges, tax, etc. A bill with these details goes a long way in establishing transparency and providing you with assurance. It is something you can turn to in case of a dispute where you are forced to approach a consumer court. It is also a way of contributing to the establishment of a more transparent gold market in the country.
Conclusion
Educate yourself before making any big or small gold purchase. Price, weight, purity, making cost, hallmarking, and taxes are critical aspects you must consider while buying gold jewellery. Ask the key questions mentioned above, and you should have a pleasing gold-buying experience.