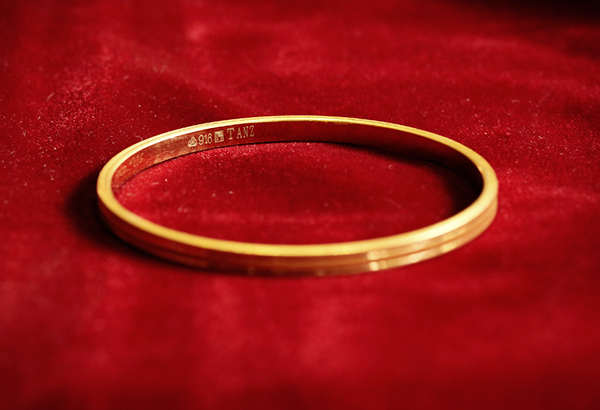 Most of the gold bought in India is jewellery purchased to be worn, with gold coins and bars bought as investments. The main concern for those purchasing gold is assurance of quality, whether it is 22 karats or 24 karats
Worries over the quality of gold available in India have in the past pushed many individuals to buy gold during foreign trips. However, the advent of hallmarking in India means that this should no longer be necessary (although it has been true for some time that the most highly reputable jewellers adhere to extremely high standard on maintaining purity of the gold being sold anyway). A few years ago, KDM jewellery was most sought after, though now it is no longer being made, on account of health hazards. Let us understand the difference between KDM and hallmarked gold.
Hallmarked gold: An assurance on purity
Hallmarked gold is one of the ways to assure a buyer of the quality of gold jewellery. It is gold which is certified at one of the Assaying Centre licensed by the Bureau of Indian Standards. Hallmarking certifies that the piece of jewellery conforms to a set of standards laid by the Bureau of Indian Standards, who are responsible for maintaining quality in consumer goods in India. Specifically, it ensures that when gold jewellery is alloyed with metals it is done within the specified limits.
A hallmark seal consists of four elements. They include:
BIS logo
Retailer's logo
Purity in karat and fineness (916, 875, etc.)
Assaying centre's logo
The purity of the gold jewellery is mentioned in the laser engraving of a hallmark seal. One of the limitations of hallmarked jewellery has been that so far there are not many Assaying centres and hallmarking is not mandatory for all caratages in India.
KDM Gold
While KDM gold has been popular, it has been removed from circulation because it has been proven to be hazardous to health. Below we explain why it is no longer used.
Gold jewellery gets its detailed designs through soldering of different parts together. To undertake soldering, material with a melting point lower than that of gold is used. The soldering material was traditionally an alloy of gold and copper; the ratio should be 60 per cent gold alloy and 40 per cent copper.
However, using this method added to the impurities in the gold. For example, if a 22-Karat gold bangle was worked on using this technique, and the jewellery melted on resale, it led to less value on account of lower purity. To help improve the purity of gold after processing, cadmium was introduced to replace copper.
The chief merit in doing this was unlike traditional gold and copper solder, gold and cadmium could be mixed in a ratio of 92 per cent and 8 per cent, which ensured purity of 92 per cent. Cadmium-soldered jewellery was widely known as KDM jewellery. However, it was found that it posed serious health hazards on wearers, and hence the technology was banned and was replaced by other advanced alloys.