Jewellery trends this wedding season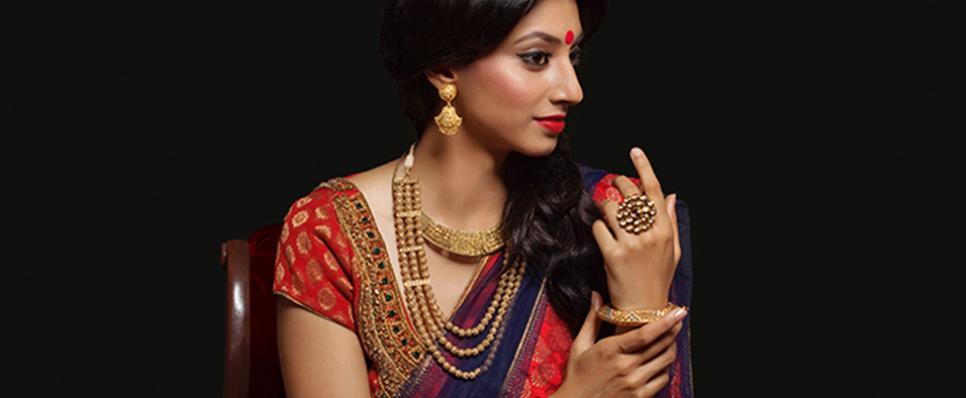 At Indian weddings, gold can easily account for around 1/3
rd
of the total wedding expense, whether you're on the bride's side or the groom's. Every year, jewellery trends change as per other global trends. So here's a quick look into the hottest gold jewellery trends for the coming wedding season.
Significance of gold in Indian weddings


✔ Gifting gold in a wedding to your children is seen as a way of showering them with the blessings of goddess Lakshmi
✔ Gold in India is considered 'Streedhan'
✔ Gold gifted during wedding can build a safety net for the future of the couple
The top trends for the coming season:
Crown style maang tikkas:
The modern must be melded with the Indian and therefore the maang tikkas you will spot are princess like this season.


Layered neckpieces:
The modern bride is increasingly breaking away from the shackles of bridal 'sets'. You will see more separates and individual pieces that can be worn in multiple ways rather than sticking to a particular look. Keeping with this mind-set you will see gold chokers layered with long necklaces and raani haars.


Temple jewellery:
These South pieces with goddess adornments are back in vogue. This antique style temple jewellery is typically being worn as cuffs, oversized jhumkas and multi-strand neckpieces with a statement pendant. The gold finish is also darker, deeper and more antiquated.


The haath panja:
The traditional haath phool is making a comeback albeit in a different way. Antique motifs, delicate filigree gold work, gold combined with pearls are some of the interesting combinations for the season.


Statement finger rings:
While bangles have been replaced by haath phools and cuffs, the traditional wedding ring has seen more ornate accompaniments as well in the form of midi rings. Even nature inspired motifs like the lotus, elephant or peacock are options for the bride with eclectic taste.


The Nath:
While somewhere in the past few years the nose ring lost its popularity with brides, the nath made a comeback with the likes of Bollywood celebrities like Vidya Balan and Sonam Kapoor sporting it on the Cannes red carpet. These bigger, bolder nose accessories make for an interesting addition on the wedding day.


It is recommended that you always buy jewellery which is hallmarked by BIS.