Conquering fear to win the Olympic gold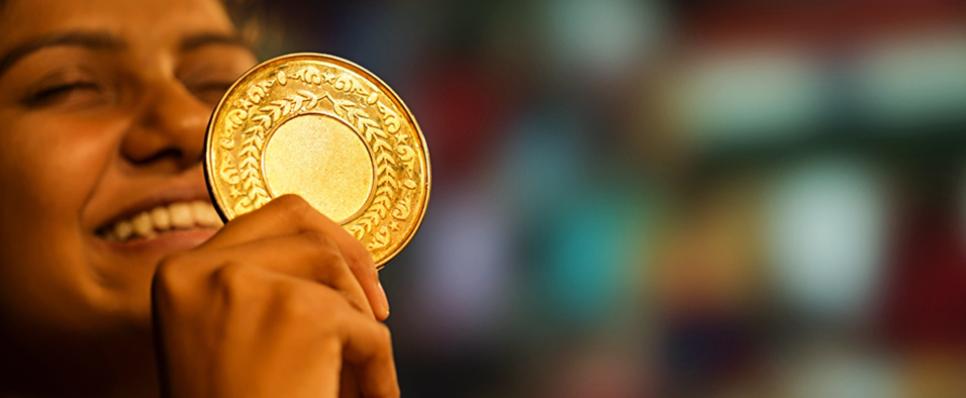 At the Rio Olympics 2016, in front of nearly 80,000 fans across the globe, India's first Olympic gold medalist, shooter Abhinav Bindra waved the Indian flag enthusiastically. The small Indian contingent of fans cheered its players at the Maracanã Stadium, as a proven sporting hero led them to more glory. Many were hoping he would triumph again.
It's easy to forget his achievement when a large amount of press coverage talks about cricket, the emergence of football, the wrestling villages and the boxing towns. Part of it may lie with the sport itself, another may lay with the man itself who lives a private life. As he has said in the past, that he has no talent, except for practicing regularly, diligently and honestly.
As a child prodigy, he had won the Arjuna Award at 18 years and Rajiv Gandhi Khel Ratna at 19. But, it was at the Beijing Olympics where he inked his name into the history books by becoming the first Indian to win a gold medal in the 10m Air Rifle event. It would also be India's first Olympic yellow medal since 1980 when the men's hockey team returned with top honours. India's excruciating wait for an individual gold medalist was finally over! As Randhir Singh, Indian Olympic Association secretary-general and former shooter rightly said at the time, "I haven't prayed so much in my life. With the second last shot they tied together and then he shot a 10.8. It couldn't have got better," he said.
For a nation craving sporting accomplishments, Abhinav's achievement left many ecstatic. Finally, athletics was spoken in a different light. Rather a question was being asked, why India was not producing more sporting heroes.
To achieve his dream, Bindra left no stone unturned and even scaled a 40 feet high 'pizza pole' to overcome his fear. In a book titled 'My Olympic Journey' co-authored by journalists Digvijay Singh Deo and Amit Bose, Bindra said, "I had decided to get out of my comfort zone and climb a pizza pole, also used by the German Special Forces. It is a 40-foot-high pole and becomes smaller as one nears the summit, with the platform at the peak the size of a pizza box.
I started climbing and halfway up decided I could not go on. But this was precisely the reason for attempting the task. I had to conquer fear, fear that could grip me during an Olympic final. I pushed on and finally stood trembling at the top.
However, it (pizza pole) was an excellent experience as I was able to stretch the limits of my skill and endurance -- something that is definitely required of an Olympic champion." All of this for winning the gold medal and bringing glory to the nation.