Durga Puja in pictures: celebrations as good as gold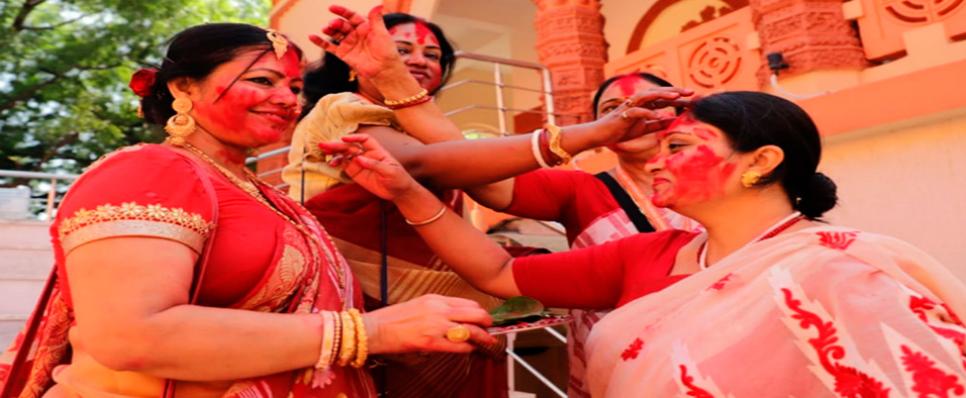 Durga Puja. When victory triumphs over evil, and the year-long wait for celebration comes to an end for Bengalis around the world.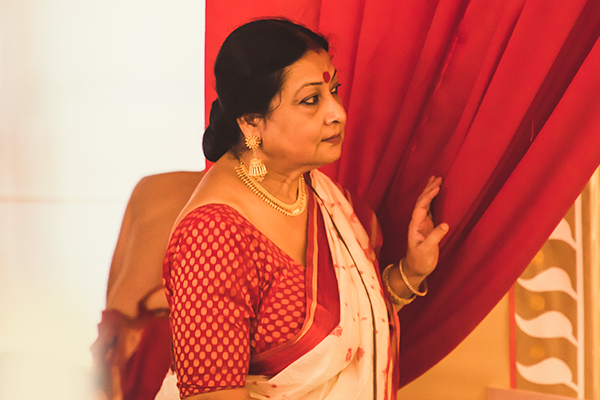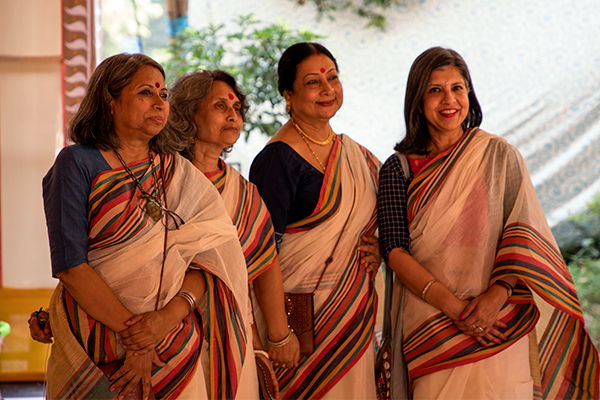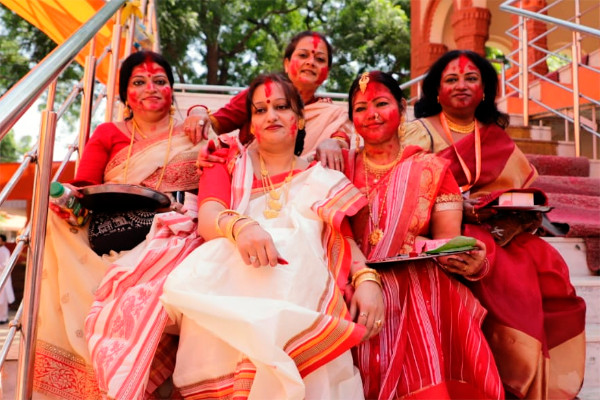 As Ram slays Ravan, Durga slays Mahishasura. Durga finally descends back to Mother Earth with her children, after months of hard work and perilous journeys. And like this, multiple mythologies come alive simultaneously over the first 10 days of Durga Puja.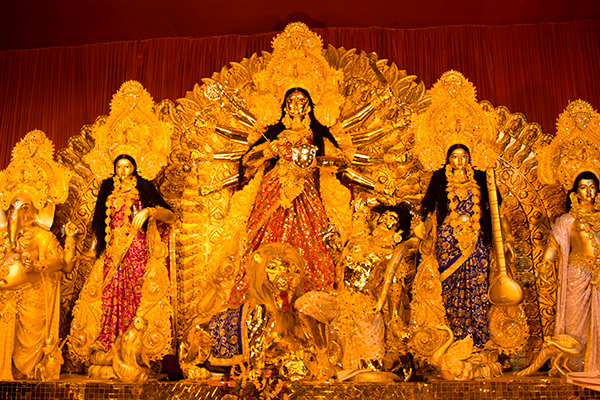 Maa Durga idol made of 50 kgs of gold at a pandal in Kolkata. A proud creation of Kolkata's vishwakarmas (gold-makers)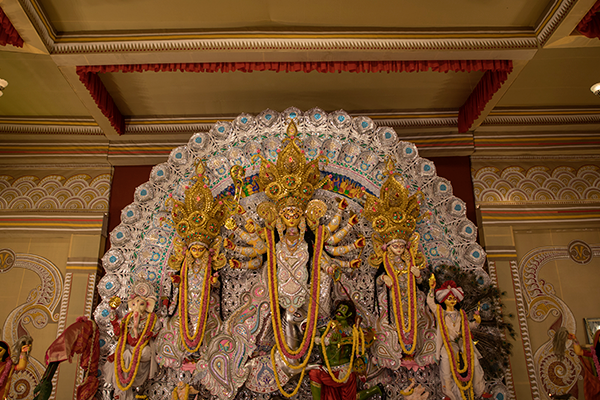 Credits to be given to: Durgotsav Gk 2
Durga Puja is not just about celebration, it is about overcoming fear, being victorious and rewarding yourself while making affirmations for the future.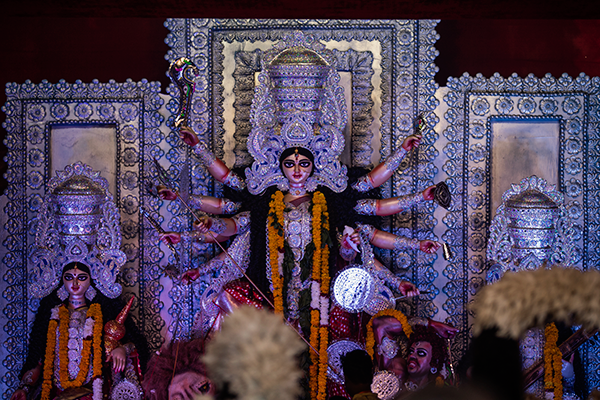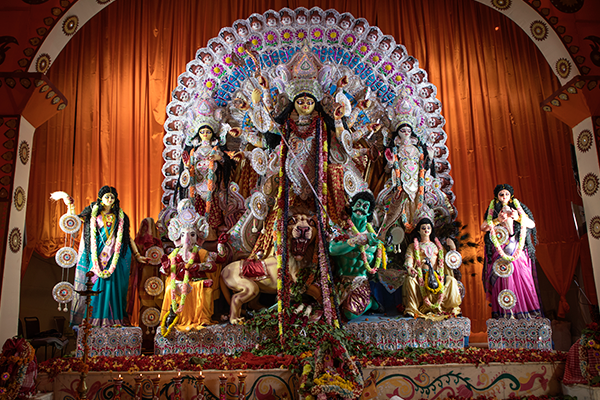 'Aaschey bochor aabar hobe' or 'the coming year we will again' is an expression of commitment. And there's no higher standard than gold to push these energies through.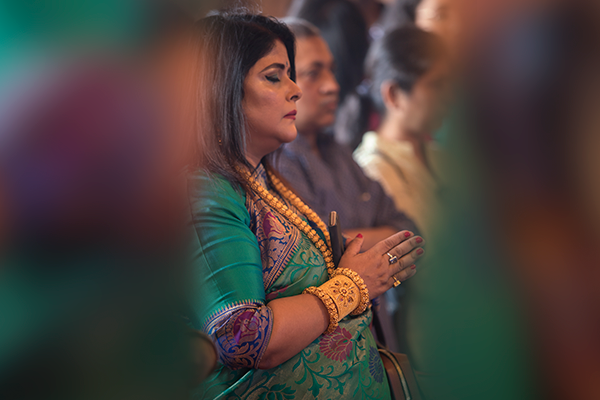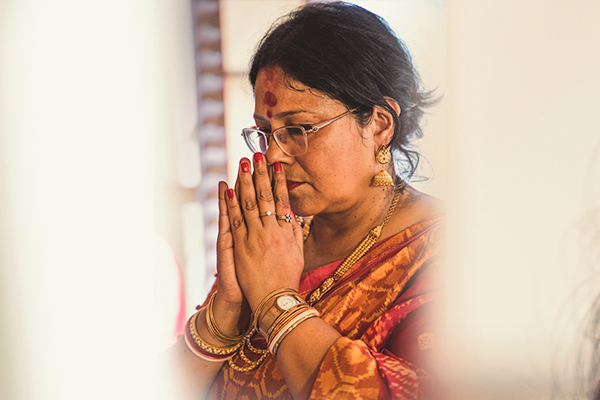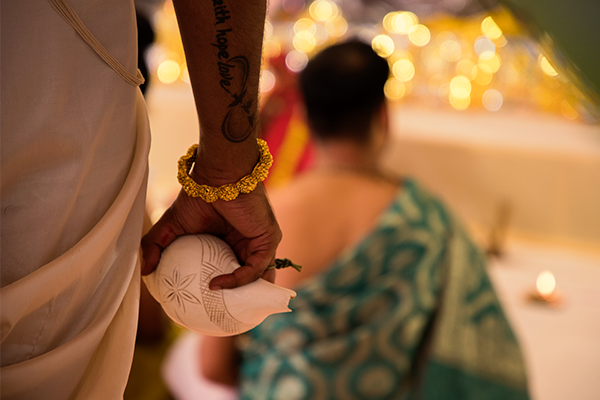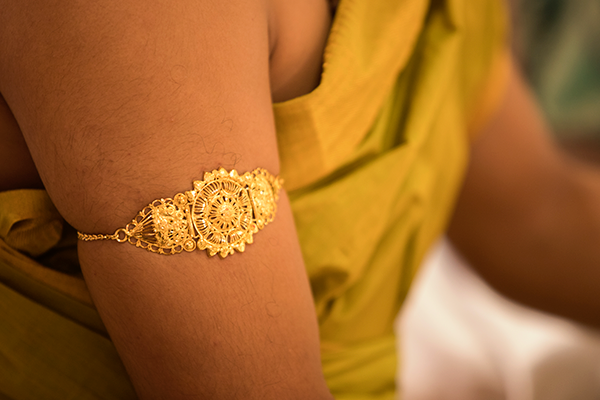 This is when you 'recharge' yourself with a feminine energy (Shakti) that is enduring, so you can take on the greatest of hardships and challenges and pain to emerge victorious, having conquered your fears, enemies and most of all, the difficult facets of your own nature (egotism, anger, greed).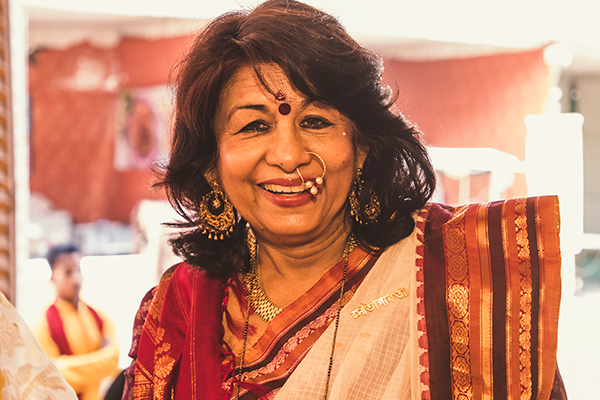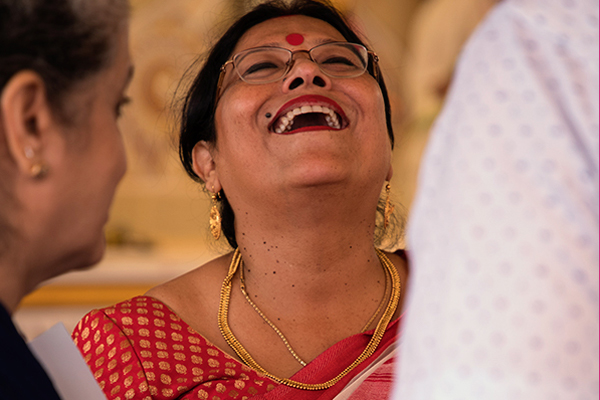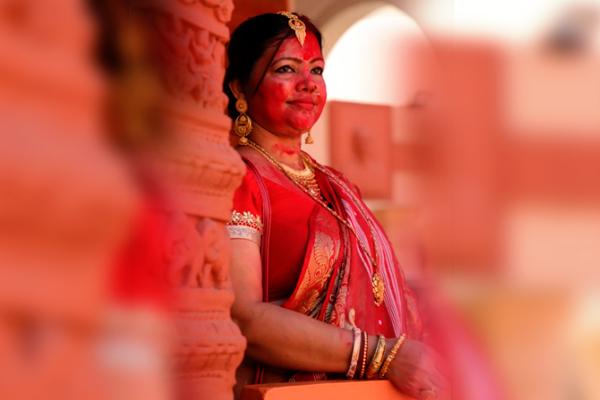 Gold is the element that lets you challenge Shakti. It is what the fortunate have, the victors receive as reward for struggle and that which gives you strength, valour and confidence. Gold is the universal element of victory.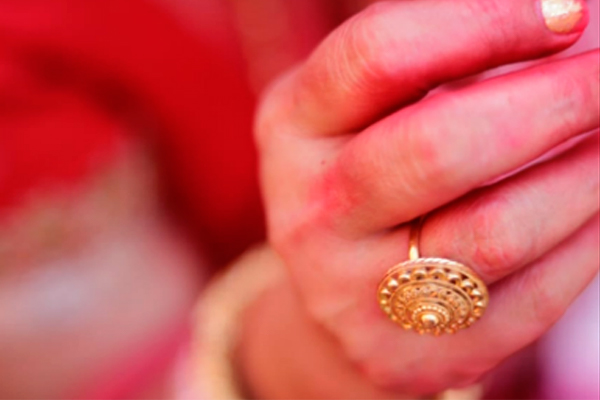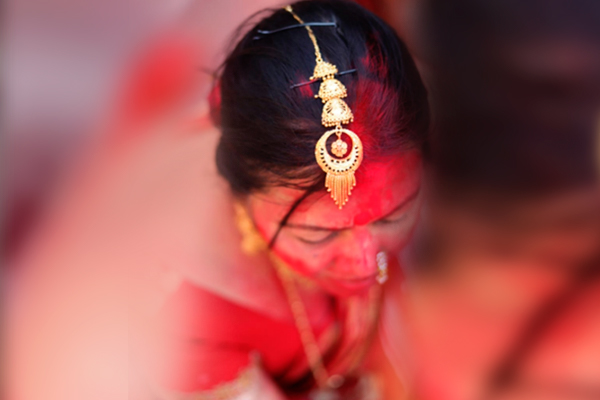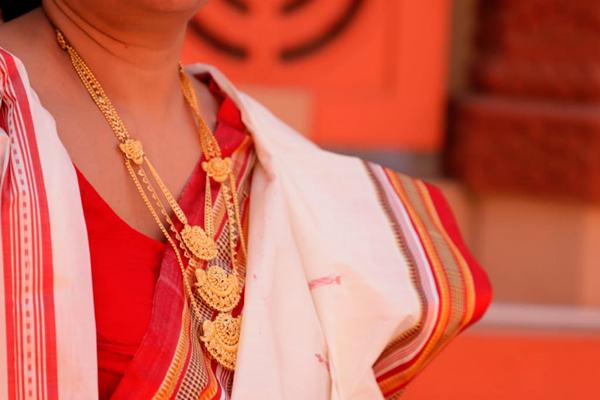 Gold is worn as a celebration of triumph and the good things to come, and Durga Puja is the time it shines brightest.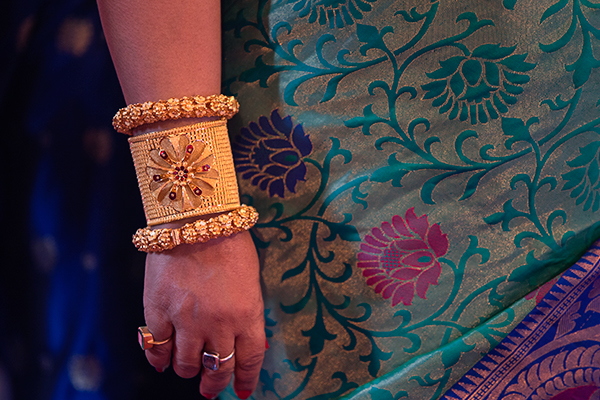 Mohan Baala in pure gold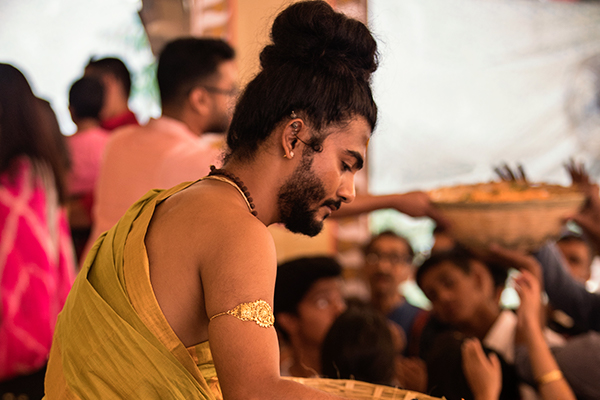 Bajubandh in pure gold
Durga Puja is special because it's when new beginnings are most auspicious. It's the time to buy new clothes, jewellery, even homes. It's the time to celebrate achievements and be proud of your own prosperity. And what Indian celebration is complete without gold?
Credits to be given to: Durgotsav Gk 2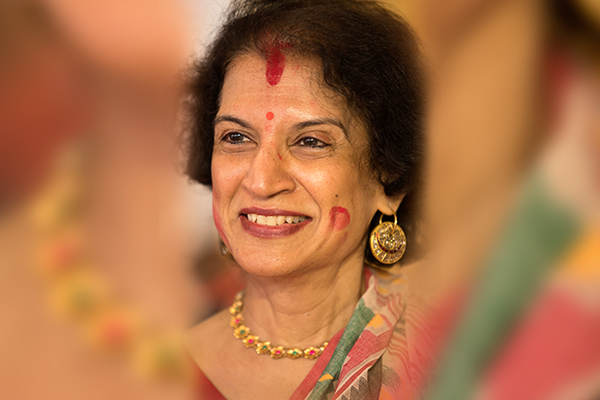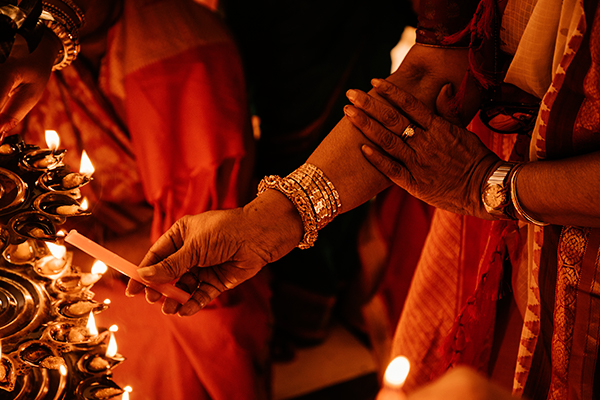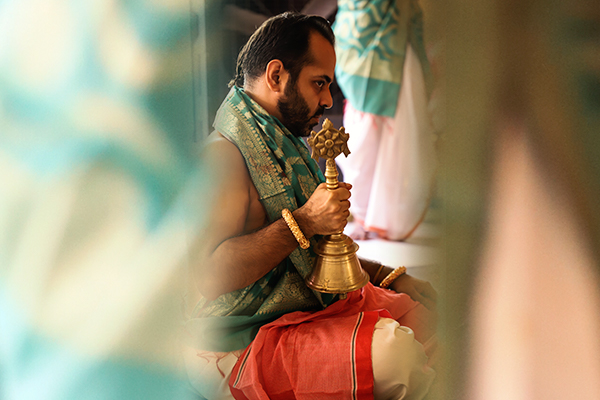 Credits to be given to: Durgotsav Gk 2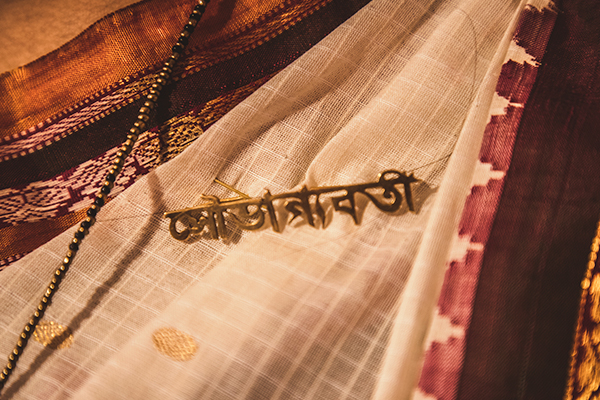 150-year-old saree adorned with a brooch that spells 'Saubhagyawati'
Durga Puja concludes with the event called Sindoor Khela, the glorious goodbye to Durga, as she returns to her marital home. Women play holi with red sindoor, dressed in red and white sarees quintessential to the celebrations. They wear their finest gold and bask in the survarna and security that it shines on the occasion.