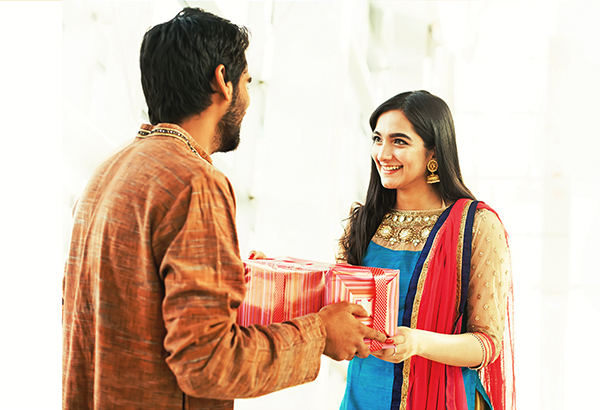 Raksha Bandhan, meaning bonds of protection, is a celebration of sibling love. It is an occasion during which the siblings express their love, affection and respect for each other and celebrate their togetherness by tying a rakhi. On this special day, brothers and sisters also exchange gifts and pray for their sibling's happiness, well-being and good health. The gift of gold is the most relevant, symbolic and functional gift that one could present on this day. A precious and valuable metal, gold denotes admiration, gratitude and reverence. Gifting gold is an investment; it lasts a lifetime, and it's worth only appreciates over time, just like the bond shared between siblings.
Here are the best ways to gift gold during Raksha Bandhan
Gold gifts for her
Gold drop earrings
Women enjoy dressing-up and accessorising, and an essential piece of jewellery that is always a part of their ensemble is earrings. Gift her a pair of geometric pattern gold studs for every wear or long drop earrings that she can wear for special occasions. Alternatively, traditional gold jewellery like chaandbali earrings and jhumkis are every girl's best friend, and you can never go wrong with them.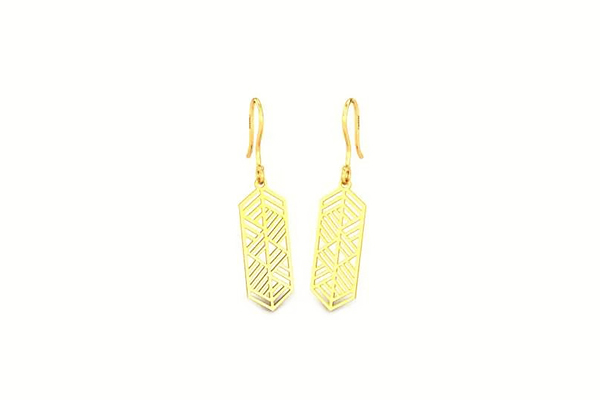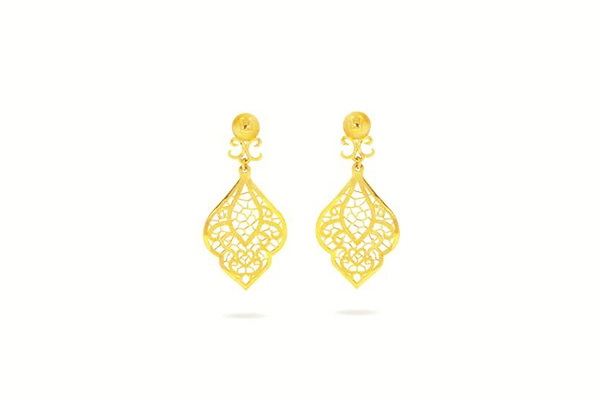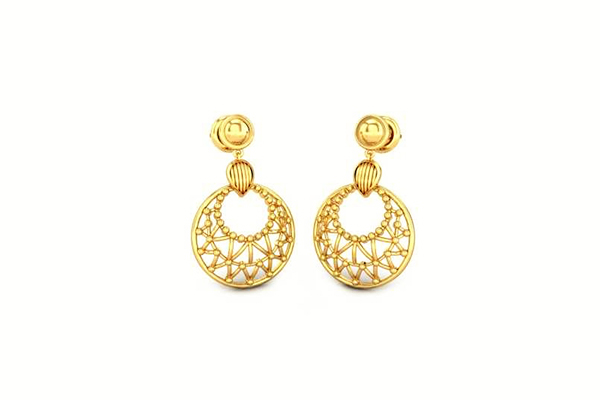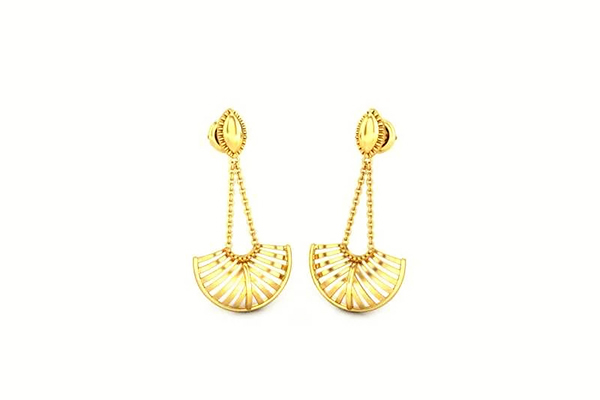 Rose gold bracelets
Indo-western jewellery is in trend with its contemporary designs. Gift your sister a modern rose gold bracelet or a cuff with a rustic touch. These can be worn with western and as well as ethnic outfits and are perfect for women with a rational and robust personality. When she ties a rakhi around your wrist, you too strap a bracelet around her wrist!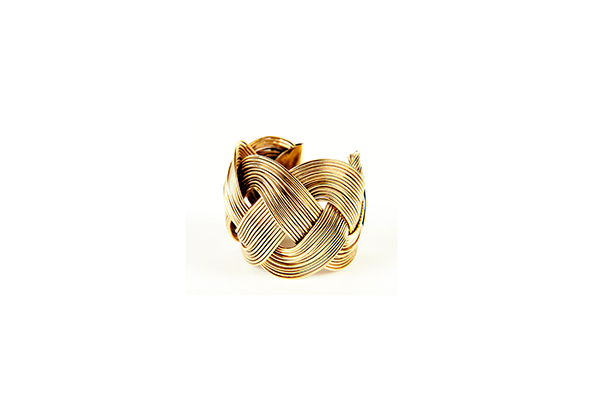 Gold superhero charms
A superhero charm is a perfect gift for sisters who are interested in pop culture. If your sister is a fan of superheroes, a gold pendant with the logo of her favourite superhero will make a quirky and unique gift. She can add this pendant either to her bracelet or chain.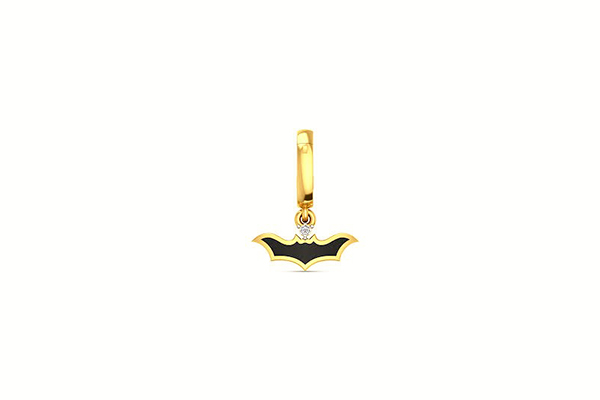 Matte gold chains
Wearing gold jewellery with shirts and dresses can look fashionable and sophisticated. If your sister loves to keep up with the latest trends, gift her a set of matte finish gold chains in varying thickness and sizes that she can mix and match for different looks. A gold chain with an antique finish is ideal for sisters with a modest and traditional personality.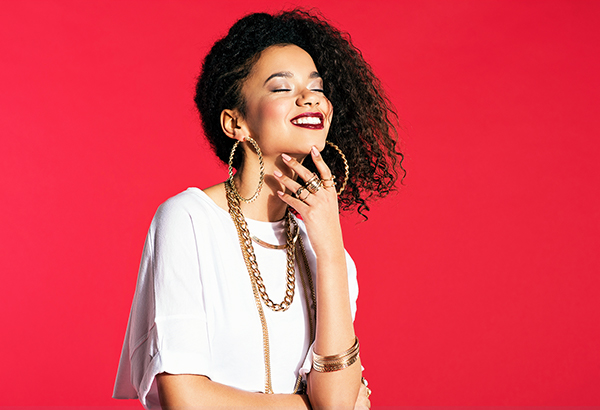 Rose gold bands
Who said only lovers can wear matching bands? Gift your sibling an infinity band in rose gold and let them know that you love them to the moon and back. You can also inscribe your initials or a personal message to promise that you will always have each other's back; or a funny quote or inside joke that you both share. This will remind you of the much cherished moments shared between the two of you.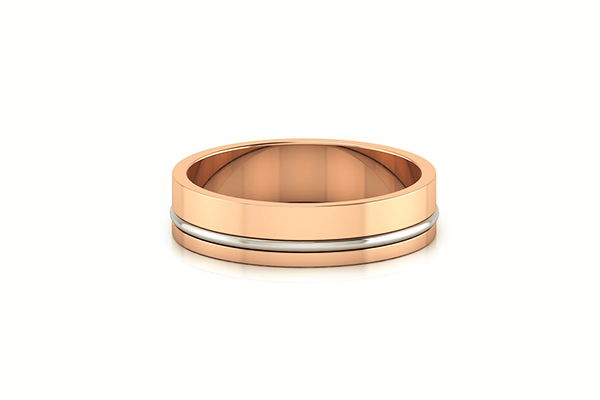 Gold gifts for him
Gold rakhi
Make this Raksha Bandhan special by gifting your brother a gold rakhi, which unlike other rakhis will never wear off. Gold rakhis are trendy and elegant, and you can have a personal inscription on the gold rakhi to express your love for your bother.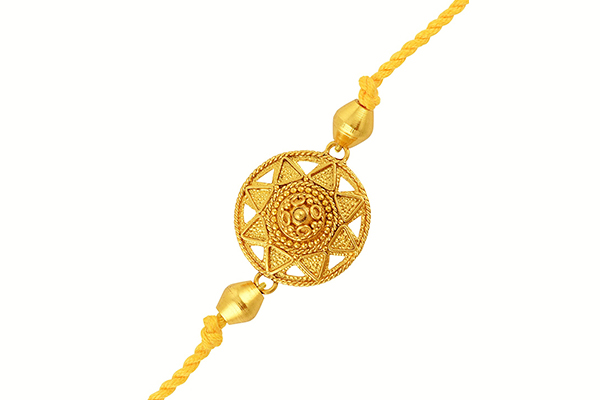 Gold kada
A gold kada is a manly accessory that makes men look confident and bold. Gift your brother a gold kada instead of tying a rakhi to symbolise that he is your strength and support. You can even inscribe your brother's name on the kada.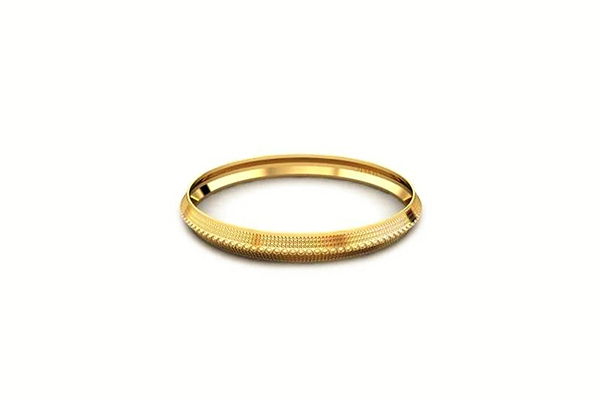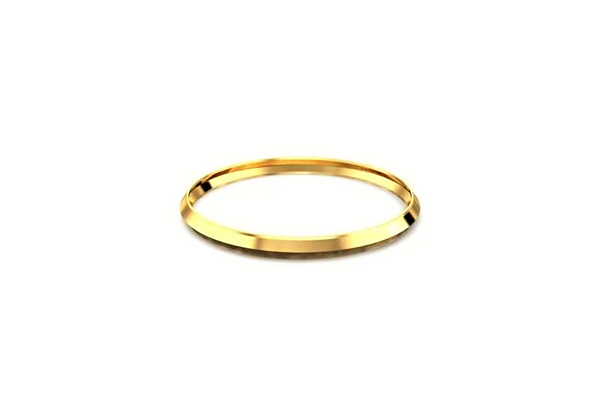 Gold Cufflinks
Cufflinks are a unique style statement that men can wear on shirts, kurtas, coats and blazers. Some men like to stand out by accessorising with classic statement pieces, and if your brother is one of them, then he would absolutely appreciate this gift set. Gift your brother an elegant pair of cufflinks that enhances his style and personality. Cufflinks with his initials on them will extend a sophisticated look while he heads into a business meeting.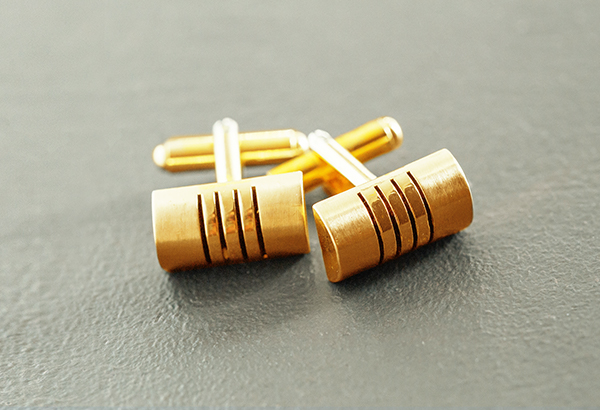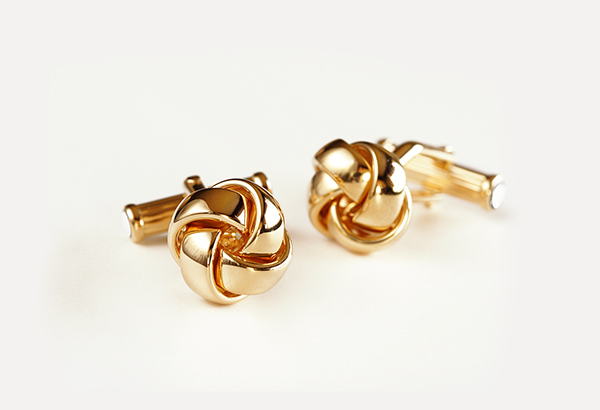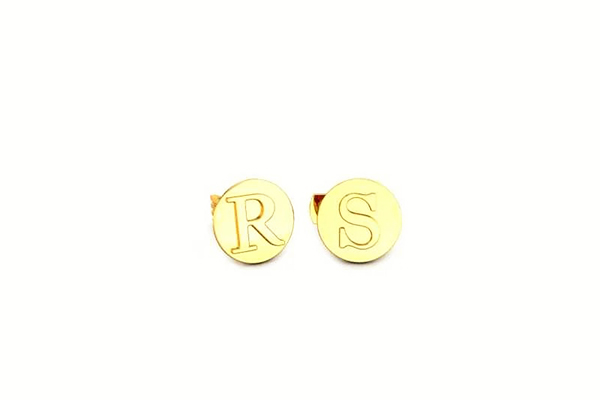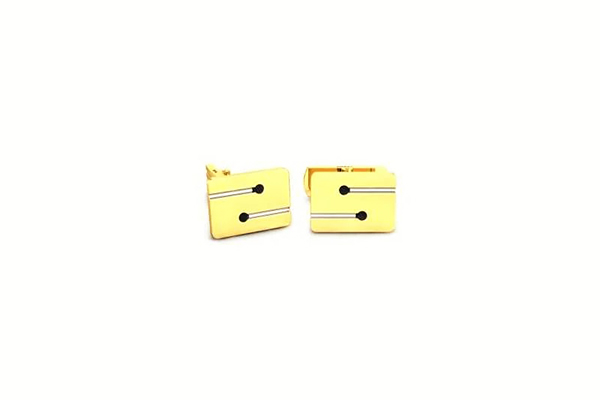 Gold Pendant
A gold pendant is a perfect gift for a minimalist brother. If your brother is religious, gift him a pendant with a god's image or the Om symbol. And if he is into superheroes, then a Batman or Super Man pendant will be the gift of his dreams.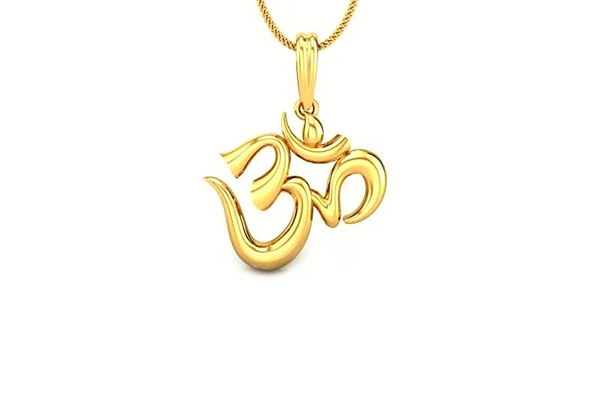 Gold lapel pins and brooches
Gold brooches and lapel pins are an exclusive fashion accessory that can be worn on blazers and kurtas. If your brother loves to add an ethnic and royal touch to his outfits, this is the best gift because of its versatility. Choose from options such as gold pins encrusted with stones, brooches in geometric or organic shapes, and designs in matte and rose gold options that are trendy. You can also get him a customised zodiac sign brooch.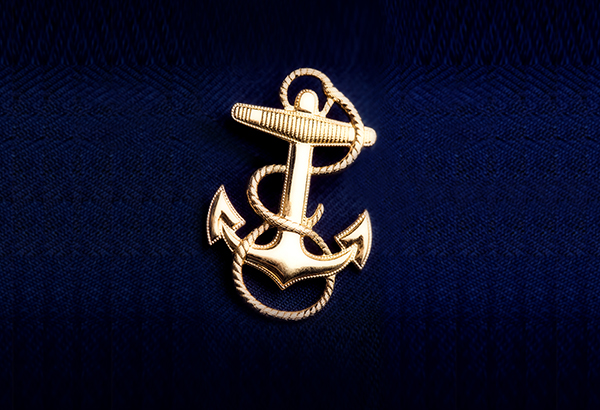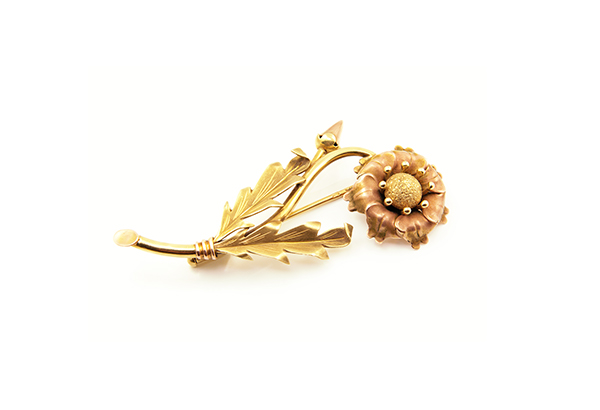 Celebrate this Raksha Bandhan by gifting your brother or sister gold to show that your bond is as strong and precious as gold.