Know about fascinating gold work on famous paintings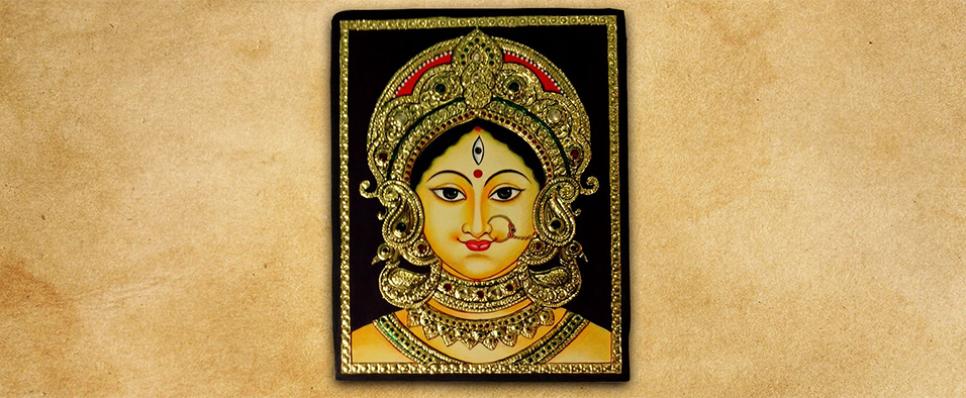 A harmonious decor, an eye-catching look and feel, instead of plain walls, are some of the reasons for placing a wall-painting. In India, the artworks depicting mythologies, culture etc. have always found their place on the walls of the traditional as well as modern residences as well as offices.
Old artworks showcase the intricate craftsmanship and intelligence of the Indian artists. Interestingly, the ancient Indian artists understanding the nerve of their clientele usually painted Gods, Goddesses, mythological scenes, flora and fauna, and so on. However, royal and rich clients demanded something unique. Thus, considering the gold-obsession of Indians, artists created their masterpieces either completely or partially from the yellow metal.
Tanjore paintings are the most popular paintings that are crafted from gold. In this article, we bring you artworks that proudly showcase India's love for gold.
Mysore Paintings:
The paintings originated in the Vijayanagar dynasty period, which supported the creation of art. Mysore Paintings make use of thinner gold foils. The most popular themes of these paintings include Hindu Gods and Goddesses and scenes from Hindu mythology. The grace, beauty and intricacy of Indian Mysore Paintings leave the onlookers mesmerized.
Rajput Paintings:
These paintings originated in the land of royalty, Rajasthan in the Rajputana era. The kingdom encouraged Rajput paintings that depicted different themes, from the Ramayana to the court scenes of Rajput dynasty.
Besides colours, the artist uses plant sources, certain minerals and conch shells to give life to these paintings. Fine brushes had to be used to paint this intricate artwork. The paintings proudly showed the royal connection by using the yellow metal gold in their art.
On a blank wall, the Rajput paintings create a royal and magnificent ambience in the room.
In addition to these paintings, the Muraqqa and the Thangka artworks (which originated in Persia and Tibet, respectively) also used gold and are greatly loved in India. Indian love for gold is not just restricted to gold jewellery, but manifests in so many different forms – and painting is one such form.