Guide to choose the right jewellery to complement your outfit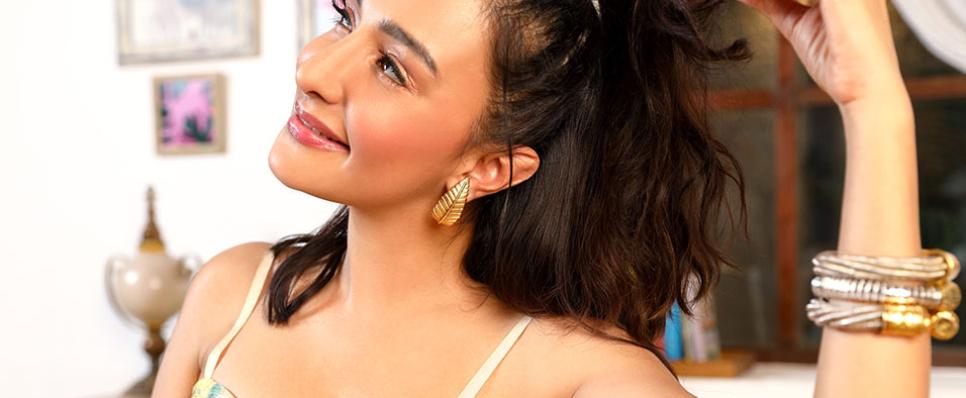 If there's anything more challenging than choosing the right outfit for an occasion, it's picking out the right jewellery to enhance the look. While it is amazing to have choices, sometimes that can confuse even the most well-dressed. It is not uncommon for people to dwell for long hours on how to correctly accessorise their outfit. 
Since jewellery is an inseparable element of your overall ensemble, why not make your choices easier by remembering some thumb rules when it comes to matching gold jewellery to your outfit.
Here are some key fashion mantras when it comes to choosing the right jewellery for your outfit:
1.    Pair busy prints with minimal jewellery 
If you are donning a bold pattern, go subtle on the jewellery. Solid gold bracelets, watches, or a delicate gold neckpiece can often suffice when your outfit has a loud print. Try to opt for a uniform tone in your accessories. For instance, if you are wearing white gold earrings then keep the white gold tone consistent throughout.
Similarly, if your outfit has a muted design, you can use a statement piece to contrast the simplicity of your look. 
2.    Style opposite colours and tones
The use of coloured, precious gemstones in your gold jewellery can bring the best out of an outfit. For instance, fiery, warm-coloured rubies, and amber gems give an interesting contrast when paired with cooler tones. 
Warm gemstones work beautifully against cooler shades of outfits such as blues, purples, or lavender. If you are wearing a solid, navy dress then team it up with a gold and ruby necklace for a regal look.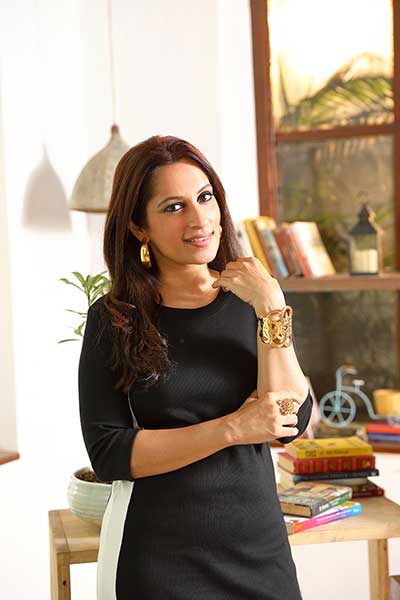 Jewellery credits: Curated by the Brand Poonam Soni
Black compliments everything very well but looks the most dramatic when paired with gold jewellery.  A pair of gold earrings, bangles or even a gold necklace can liven up an all-black outfit to pack a powerful punch. 
3.    Dress for the occasion
Some jewellery pieces such as a gold mangalsutra or your gold wedding band are perfect for all-time use. Others needs to be styled according to dress codes and occasions. Small gold hoops, stud earrings, stacking bangles or gold and diamond bracelets are office staples. Pearls, diamonds, and subtle coloured gemstones set in gold also look elegant for workwear.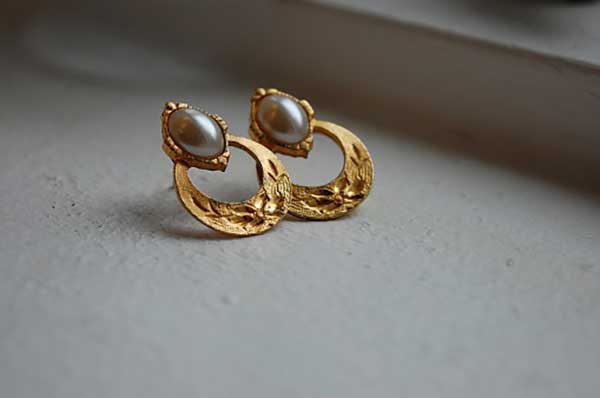 Heading out with friends on a casual night on is the best time to experiment with your look. Try on the new baubles that might be hiding your jewellery collection, and don't hide away from the bling.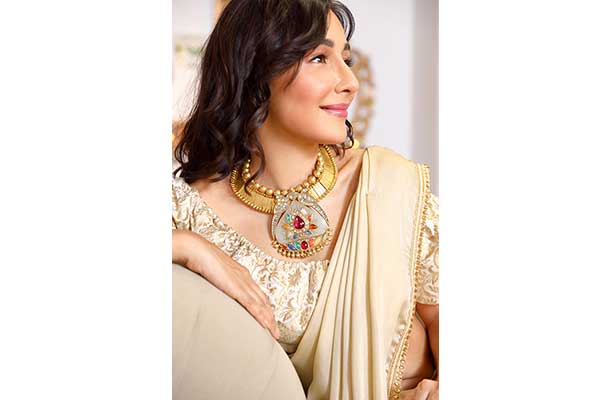 Jewellery credits: Curated by the Brand Poonam Soni
Festivals, weddings, or a cocktail party is when you bring out the big guns. They provide the perfect opportunity to opt for ornate, heavy and classy gold jewellery designs. From gold chokers with uncut diamonds to cocktail rings to chandelier earrings, intricately crafted and carved gold bangles, save the most elaborate jewellery pieces for the special occasions.    
4.    Mind the outfit necklines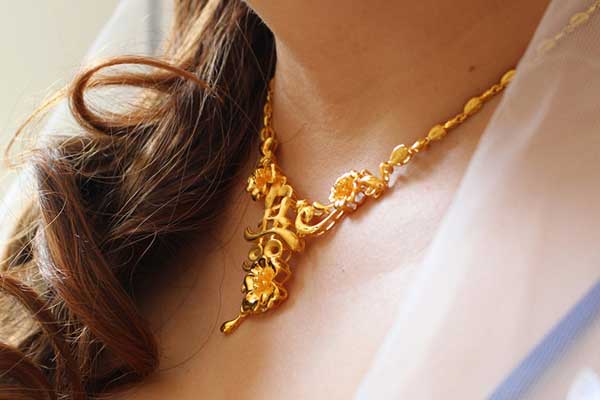 Necklaces are often the centrepieces of an ensemble.  But it is useful to remember that the necklace has to compliment the shape of the neckline of your dress shirt, t-shirt or blouse.  V-shaped necklines go well with a V or a Y shaped gold pendant. Complete the look with a pair of matching earrings. Square necklines look best with smaller pendants and thinner chains.
For high-necks or turtlenecks, one can opt for longer chains or create a layered look with multiple necklaces and pendants. Scoop necklines can be enhanced with shorter pendants with a chunky look. You can bring out the best of your strapless dresses with an elaborate gold necklace or choker studded with gems to either match or contrast the colour of your outfit.
Versatility in gold jewellery can help bring out the best of an outfit, whether you mix and match, or go monochrome. So, remember these tips while styling your outfit, and stay fashionably accessorised.