How the hallmark is stamped on your gold jewellery
Know all about the various techniques used for gold hallmarking. Understand how innovative techniques like laser and press hallmarking ensures that you buy authentic gold jewellery.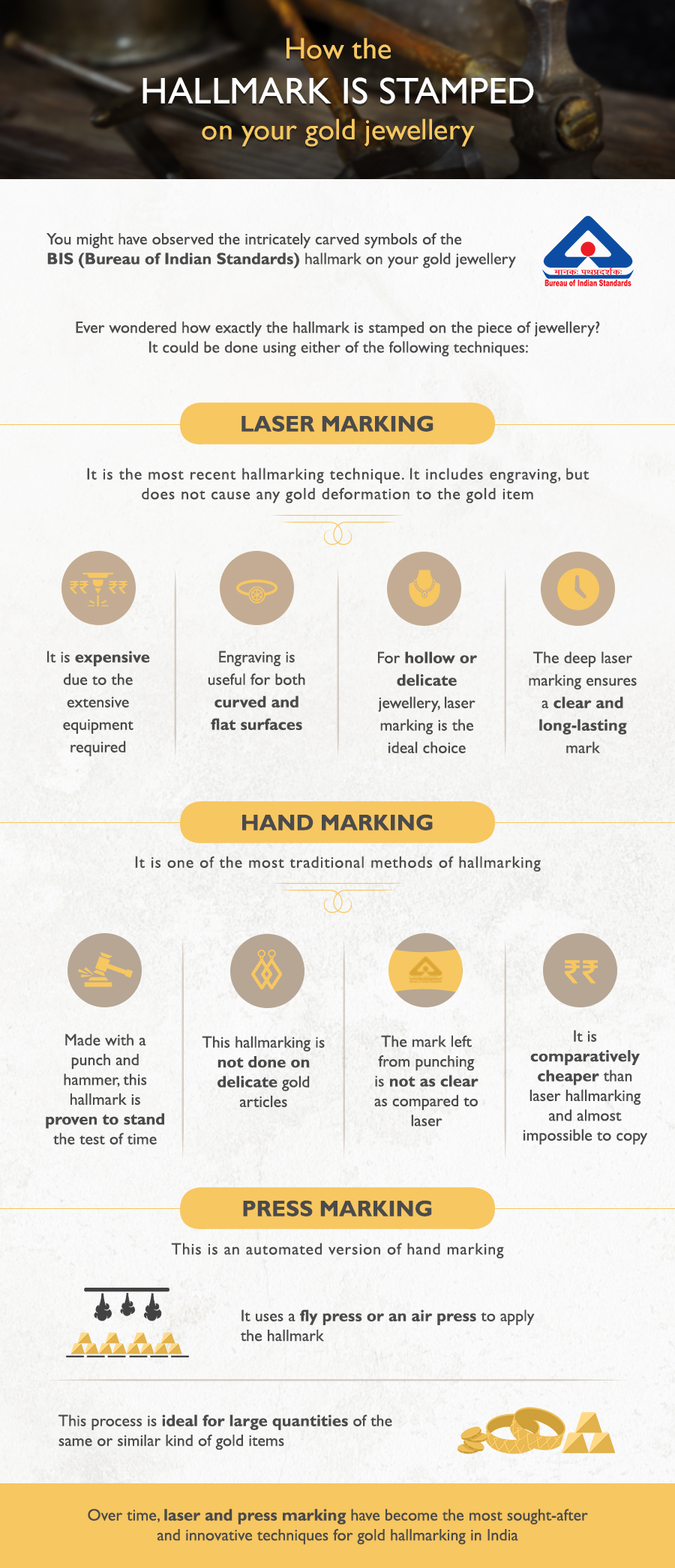 Thank you for your feedback. We'd love to hear from you how we can improve more. Please login to give a detailed feedback.