Jewellery designing- a dazzling career choice?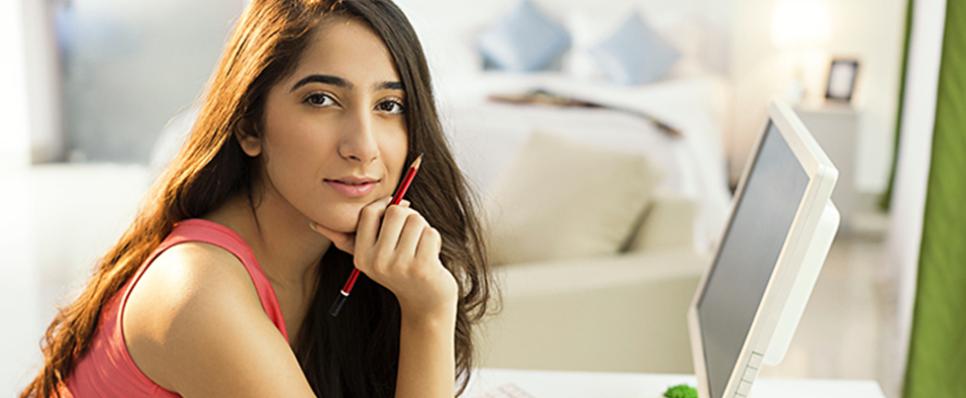 Did you know that the gems and jewellery sector contributes around 6-7% to India's GDP and is one of the fastest growing sectors in India?
It is in this field that the brains and brawn behind your favourite jewellery pieces lie. Jewellery Designing as a career choice requires a lot of imagination, accuracy, and attention to detail. The job satisfaction comes from knowing that you have created something beautiful and valuable that will be passed on through generations.
The scope
Earlier, jewellery designing was restricted to just a handful of extremely skilled artisans who knew how to craft and mould jewellery as well as test and identify gemstones and precious metals. These artisans guarded their skills closely and passed it down through generations. Their creations adorned the rich and wealthy, symbolising an individual's financial well-being.
Today, with jewellery designing, manufacturing, advertising, and trading, becoming mainstream, this industry stands tall with its own supply and demand statistics, offering new and lucrative horizons for job seekers.
Job prospects and pay packages
Designer, merchandiser, exhibition curator, manager of an art gallery, consultant, illustrator, auctioneer- these are some things out of the long list of job profile options available to you. You can choose a job profile according to your skill set.
Depending on educational qualifications and skill sets such as good visualisation skills, steady hands, knowledge of CAD software and good vision, experienced jewellery designers can earn a respectable salary that is at par with other major industries.
Demand
As the world's 2nd largest consumer of gold in the world, India consumes around 500-600 tonnes of gold jewellery every year. In order to meet this demand, there are myriad job opportunities for jewellery designers. In fact, several Indian institutions are offering long and short term as well as diploma courses/programs for aspirants in the field of jewellery designing.
Career growth opportunities in jewellery designing
The increasing demand for technology-aided jewellery designs and branded ornaments is known to provide employment to over 1.3 million job seekers in this industry. International jewellery designing firms and export houses too are offering lucrative job packages to experienced designers. Recently, Prime Minister Narendra Modi called upon the youth to innovate and take up careers in design. He stated that "Design in India" is just as important as "Make in India".
So what are you waiting for, if you have a creative streak, an eye for detail, the will to work hard, and an affinity for learning, jewellery designing may be a career option you would enjoy.
Sources: