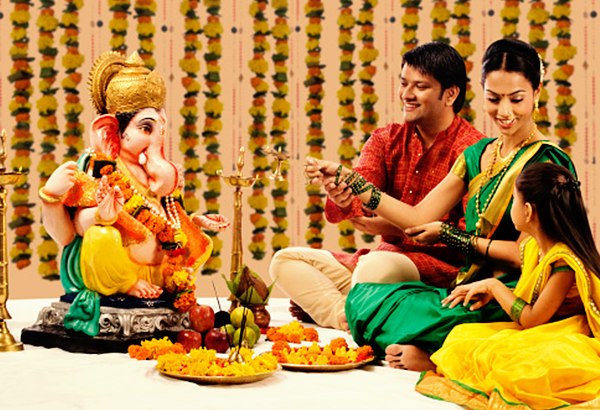 Gold jewellery has been part of Maharashtrian culture for centuries. Most gold jewellery designs that are a part of Maharashtrian women's attire are inspired from the jewellery that the Marathas and Peshwas wore.
Whether it's the paithani saree, chandra kor bindi, or Lakshmi haar, every element that contributes to a quintessential Maharashtrian woman's appearance is symbolic of the state's rich cultural heritage.
Here's a look at some traditional gold jewellery designs from Maharashtra:
Mohan mala
A long necklace consisting of 2-8 layers of gold beads, mohan mala is popularly worn as both, bridal and everyday jewellery.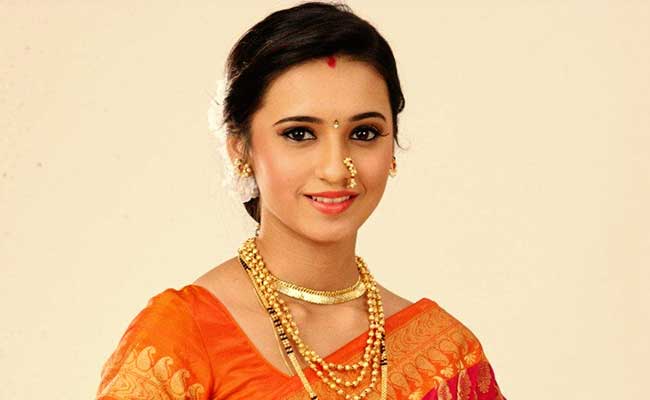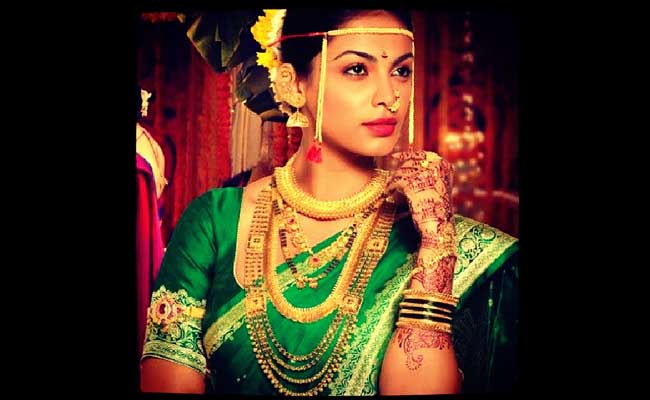 Kolhapuri saaj
A symbol of marriage, kolhapuri saaj is worn by married Maharashtrian women and is a gift from the groom's family. It is named so as its design's roots lie in Kolhapur. The neckpiece is made of 21 pendants. The main pendant in the centre is known as 'saaj-ghat'. Kolhapuri Saaj is a combination of this saaj-ghat and the other gold pendants. It consists of 21 pendants placed in in the shape of leaves. Of these 21 pendants, 10 represent the ten avatars of Lord Vishnu, and 8 symbolise auspiciousness (ashtamangal), 1 is a taweez (to protect from evil) and the remaining 2 are ruby and emeralds.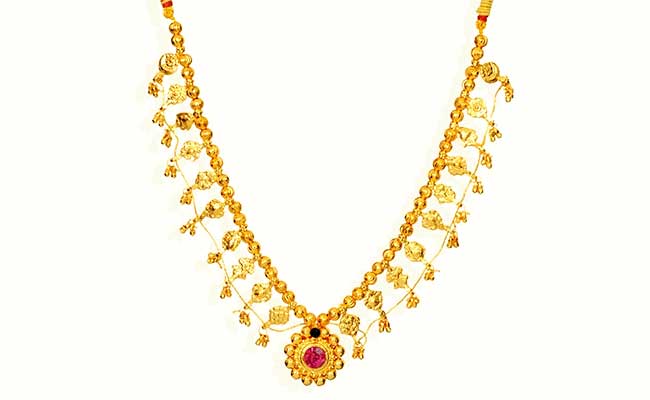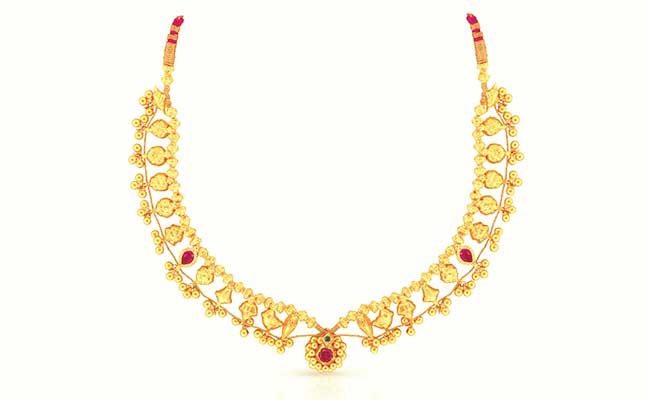 Lakshmi haar
Also known as a putli haar, coin necklace, or temple necklace, Lakshmi haar consists of gold coins strung together with a silk braided thread. The coins have motifs of Lakshmi, who is known as the Goddess of wealth. It's been an integral part of Maharashtrian women's jewellery since the 17th century.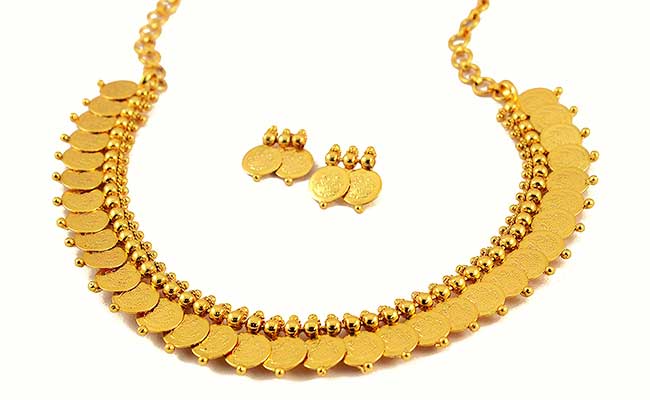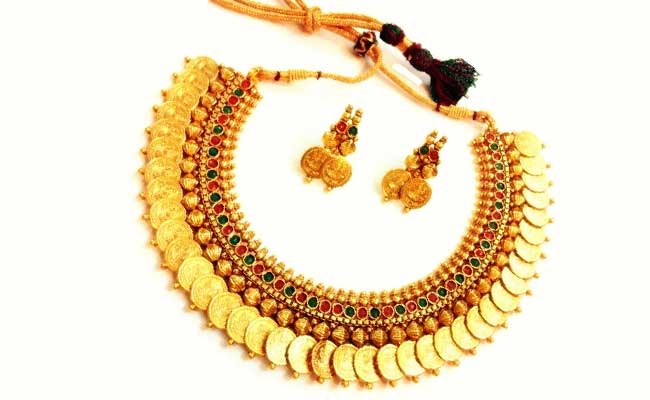 Tode
An intricately carved gold bangle, each tode weighs 250-300 g. This handmade bangle with interlinked gold rings takes about one month to fabricate. You will find Maharashtrian brides wearing these bangles with a bunch of green coloured glass bangles. Tode is another piece of jewellery which is usually a gift from the groom's family.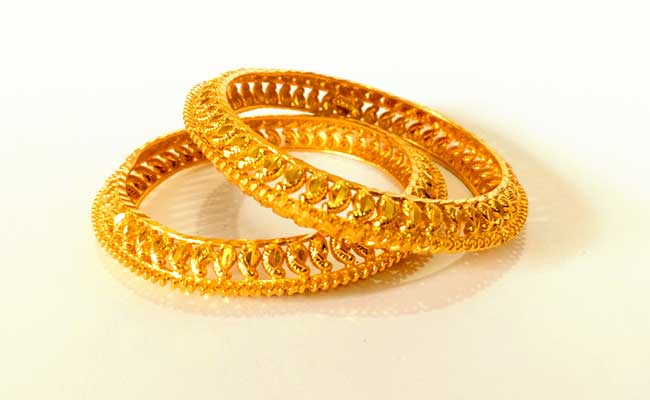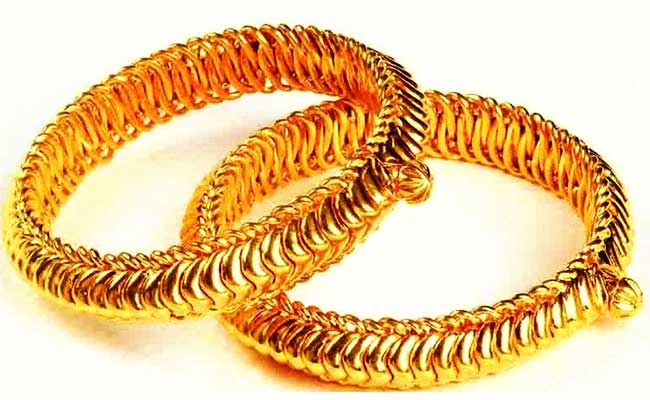 Vaaki
Also known as bajuband or armlet, vaaki was traditionally worn on both arms but is now worn on a single arm by Maharashtrian women. It is made of gold and consists of beautiful motifs.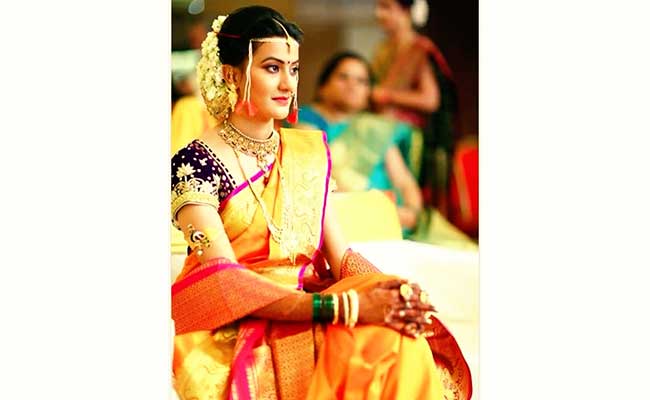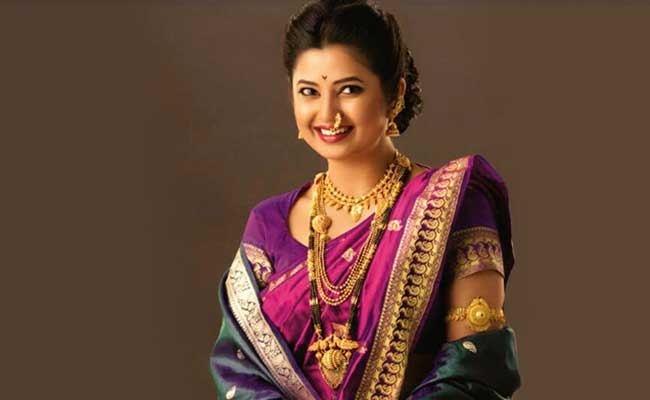 Ambada veni phool
A 22-karat gold pin worn in the hair by most Maharashtrian brides, ambada veni phool is engraved with different motifs, the most popular being that of a sunflower with jowar beads.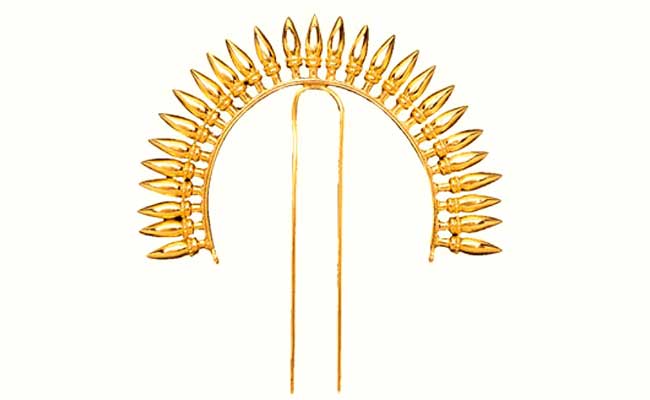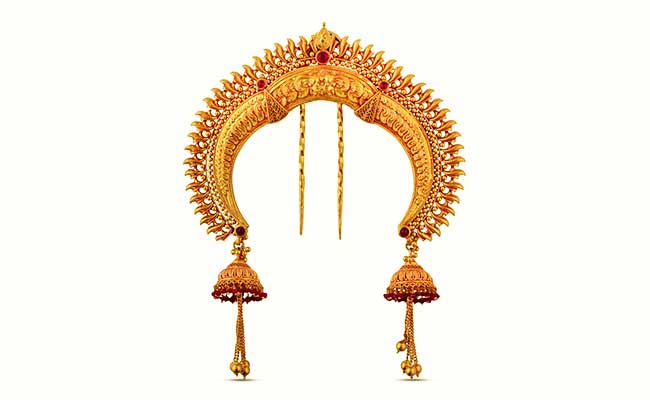 Thushi
An ornament that makes every Maharashtrian bride stand out, thushi is a choker-style necklace with gold beads of varying sizes woven together intricately to form layers with a mesh of strings. It comes with an adjustable dori that helps adjust the neckpiece. The gold beads are believed to be indicative of the fact that the bride's new home will always be blessed with abundant food.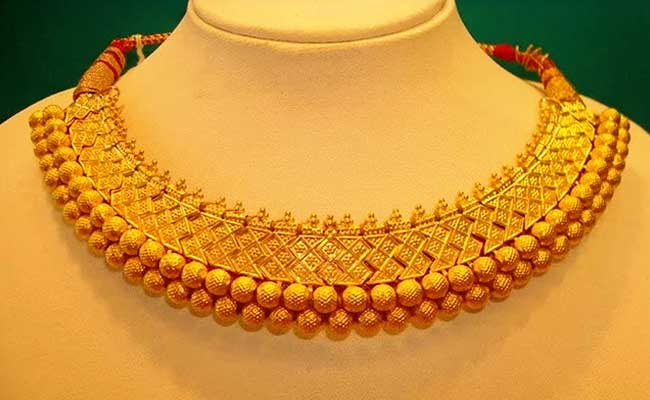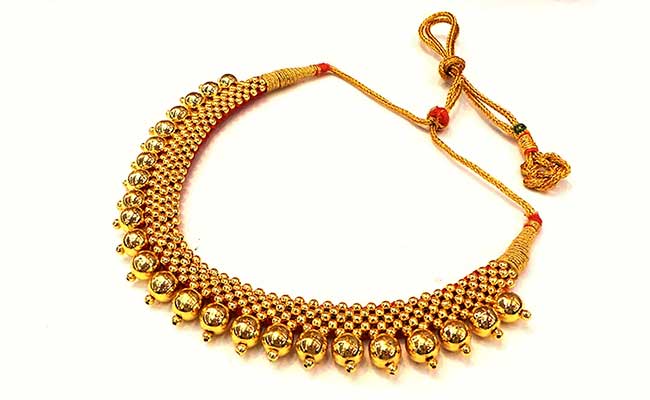 Recognised around the world for its unique and intricate designs, skilfully crafted traditional Maharashtrian gold jewellery is extremely significant in the state's customs, rituals, and traditions.