A new father's guide to investing in gold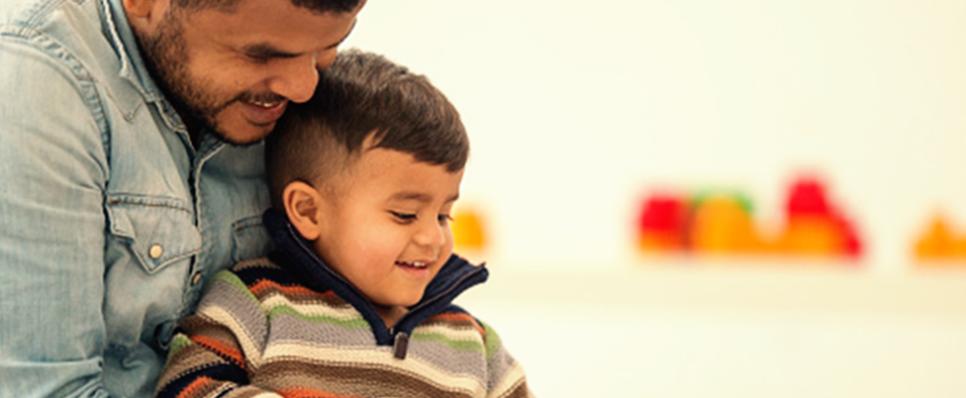 When you become a father, your financial priorities and investment horizon begin to change.
Not only do you need to ensure you are financially equipped to raise your child, you also need to start planning for their future. Their higher education, their career, their travel- you want to be sure you're doing enough to plan for a good life for them. In this new and challenging phase of life, you need an investment you can depend on.
A trusted investment for generations
Indian families have depended on gold for generations. This versatile investment comes in many forms and can help you plan for various life goals. Historically, gold has proved to be a hedge against inflation. When the cost of living rises, the prices of gold tend to rise too. In the last 50 years, investors have seen gold prices soar as the stock market plunges during inflation. While some prefer to invest in gold bars or coins, many others choose to buy gold jewellery. With time, many families are also opting for evolved forms of gold investments like Exchange Traded Funds (ETFs) or digital gold.
Physical gold
In India, gold is seen as a way to preserve and pass on your wealth from generation to generation. Thus, as a father, physical gold can be one of the most reliable investments you can make for your little ones. You can look at investing in gold coins whenever there is a little cash to spare. Today, hallmarked gold coins are available even in smaller denominations such as 1 gm, 2 gms or 5 gms so you don't have to wait to save a large amount. Instead, you can start investing with smaller amounts with smaller denominations gold coins. These can be used later for your child's higher education, wedding or any other important event.
Newer forms of gold investment
A new baby means additional newer expenses too, so you may not always have a lot of spare cash. What you need is a way to invest small amounts at regular intervals that can pay off later. Gold Exchange Traded Funds (ETFs) and digital gold buying options offered by PhonePe and Paytm are an easy way to start purchasing even in smaller amounts.
Gold ETF is an open-ended investment scheme and works just like other mutual funds, with gold as the underlying asset. All you have to do is open a joint demat account with your child and start investing. Gold ETFs offer a few advantages. As the units are held in dematerialised form, there is no hassle of physical purchase, making charges and storage. One ETF unit represents one gram of gold, so you can start with modest investments. You can even set up a Systematic Investment Plan (SIP) to make periodic investments and average out the purchase cost.
In addition, you can explore digital gold. Mobile app-based payment and mobile wallet service providers have made investing in gold all the more popular. This is because:
They bring the ease and convenience of investing in gold right to your fingertips. As a new dad, your hands would (literally) be full. Buying digital gold is a convenient way of investing.
With it, investments can be made for as low as Re 1 or 0.001g of gold, which is stored in your online gold account. The low entry point gives you absolute flexibility on your investment plan.
Prices are visible on a live feed and offer transparency for you to make prudent decisions.
You can accumulate and trade on it like other investment or even take physical delivery of 99.9% pure gold.
Gold investments can fulfil the various financial needs you have as a father- from the conventional options such as gold coins and bars and jewellery to the more modern investment options such as Gold ETFs, Gold Funds and digital gold. You need to rest assured that your wealth grows and sustains, so that your child can have the future you dreamed of for them. Let gold be the gift you give yourself as you work towards being the father you always wanted to be.