4 Breath taking gold temples in India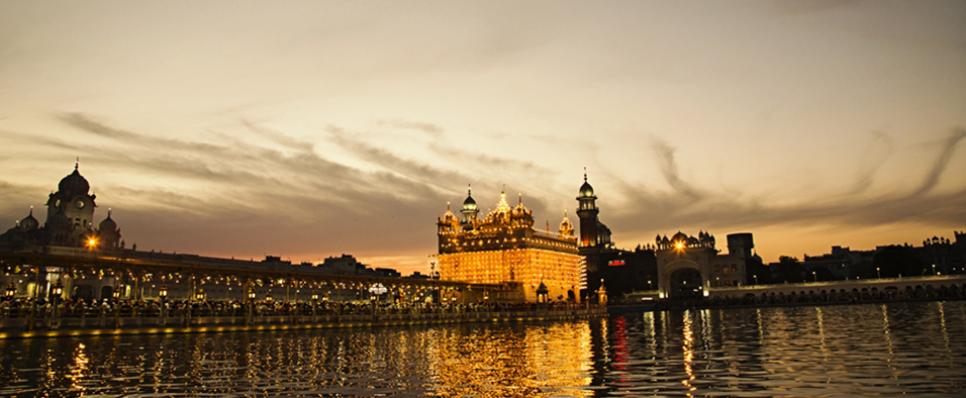 Gold is the most coveted metal in the world. Human cultures and civilizations back in different eras couldn't go without admiring and revering this yellow metal. It reflects heat and lowers energy costs and carbon emissions too if used in architecture. Probably, its nature of reflecting heat radiation made it a personal favourite of our ancient engineers and architects! India treasures some of the finest examples of use of gold in architecture – its temples. The gold coating on temples helps to keep its premises cool during summers and warm during winters.
Let's have a look at some of our ancient Indian temples and get an insight into their architectural marvels:
Padmanabhaswamy Temple, Thiruvananthapuram, Kerala

This temple is a perfect blend of Kerala and Dravidian style of architecture. The Ottakkal Mandapam in here is built from a single slab of granite, which is 2.5 feet thick and 20 feet square. Its granite pillars are covered with gold. Near the eastern corridor, there is a Dwaja Stambham, an eighty feet high pole which was brought from the nearby forest. As per Shastras, the teak wood (used in this pole) should not touch the ground during transport. This pole is covered completely with gold foils. The Padmanabhaswamy Temple's seven storeyed Gopuram is the fine example of Dravidian style architecture. This 35 metres high Gopuram has 7 golden domes that point to the seven worlds.

Golden temple, Amritsar

Built in 1577, Golden Temple is a mesmerising blend of Hindu and Islamic architectural style. It has an elegant marble at the lower level, which is adorned with animal and flower motifs (pietra dura work) as seen on Taj Mahal. On this raises a sparkling second level, enclosed in elaborately carved gold panels, with a dome covered with 750 kilograms of pure gold on top.

Vellore Golden Temple, Tamilnadu

One of significant characteristics of this temple is the Mahalaxmi or Laxmi Narayan temple, which has Ardha Mandapam and Vimanam coated with pure gold in its interiors and exteriors. Spread about 100 acres of land, this temple has intricate statues created by hundreds of skilled gold decorators. Covered with gold plates and sheets on its exterior, the total cost of this temple is around 300 Crore (US $65 million). 1500 kilograms of gold is used for the construction of this temple.

Kashi Vishwanath Temple, Varanasi

This famous temple dedicated to Lord Shiva is also called as Golden temple. Maharani Ahilyabai Holkar, the Maratha Monarch, constructed it in 1780. Two domes are covered by gold offered by Ranjeet Singh, the Punjab Kesari Maharaj. The third golden dome is offered by Religious and Cultural affair ministry of Uttar Pradesh Government.
These temples prove that ancient Indian architecture is an epitome of finest structural design and technical advancement.