The Golden Temple: 7 Facts that you should know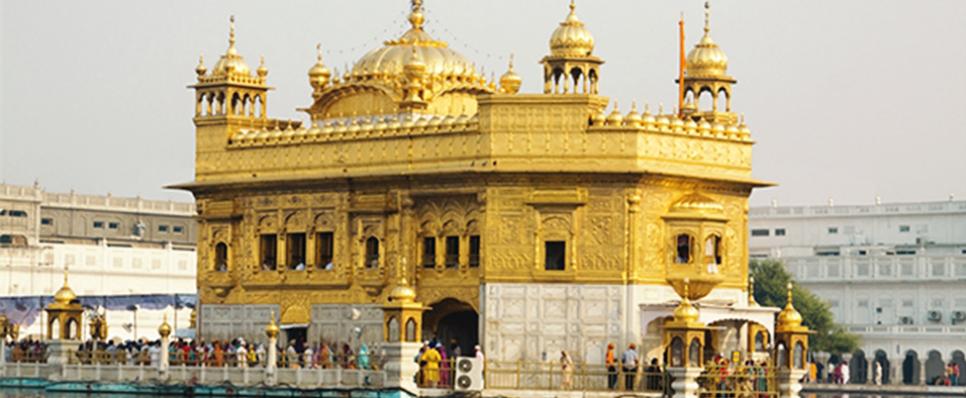 A visit to Punjab, the land of the five rivers, is incomplete if you don't include the famed Sri Harmandir Sahib also known as the Golden Temple, in your itinerary.
The serenity and tranquillity of the place are only part of the experience. Let's explore what makes this place of worship different from all others.
The Golden Temple was established in Amritsar in the 16th century by Guru Ram Das Sahib, the fourth Sikh Guru. Thousands of visitors pay their respect every month at the Golden Temple and chances are that you too might be planning to visit it soon. 
So, while you make hotel bookings and pack your bags, here are some little-known facts that will make your jaw drop even before you set your eyes on the wonder that is the Golden Temple.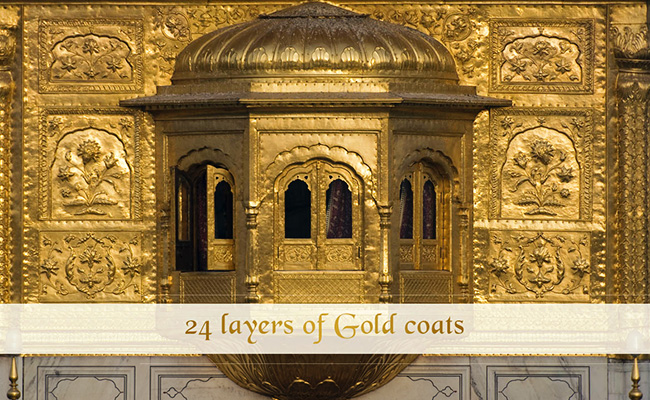 Maharaja Ranjit Singh, also known as Sher-e-Punjab (Lion of Punjab), was the one who took the initiative to cover it with gold in 1830, about two centuries after the building was constructed. Around 162 kg of gold was used for this, which was worth about Rs 65 lakh at the time.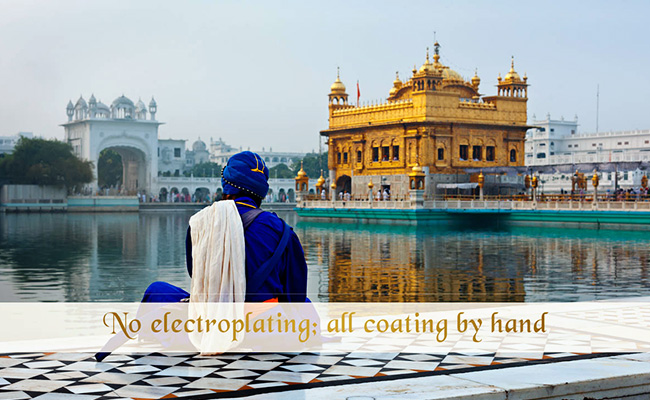 Between 1995 and 1999, the Golden Temple was renovated with 500 kilograms of gold. The value of this quantity of gold would exceed Rs. 140 crore today.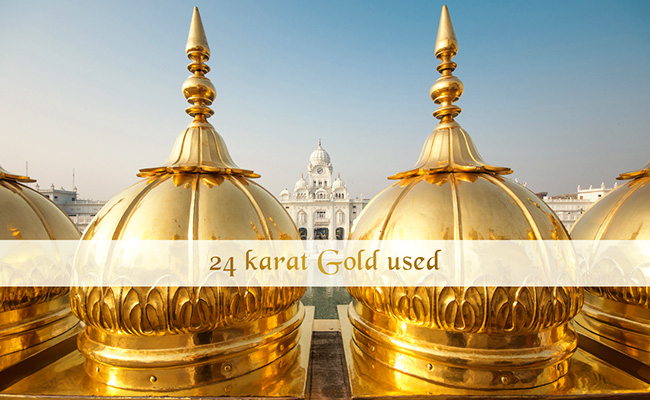 The layers of gold the temple was plated with were done by the hands of skilled artistes who hailed from different parts of the country.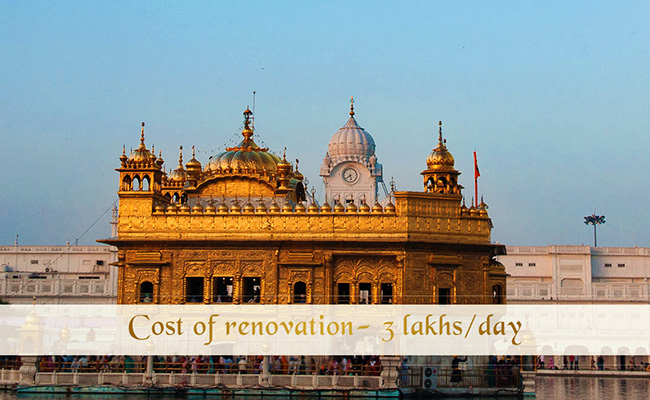 The gold used to plate the Golden Temple is 24-karat gold, which is much purer than the 22-karat gold we are familiar with. 24-karat gold is the purest form of gold and is not used in the manufacture of jewellery.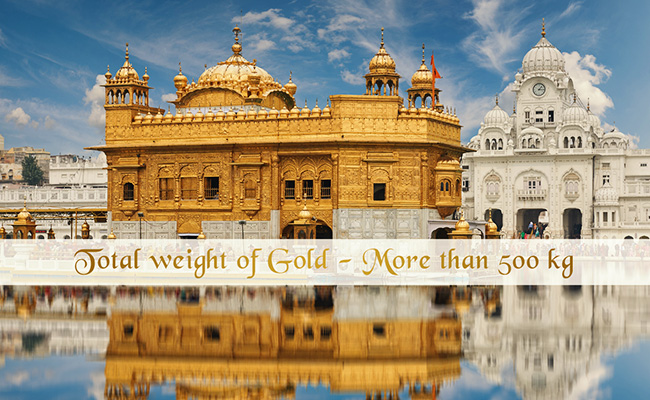 While Maharaja Ranjit Singh used only 7-9 layers of gold in plating the Golden Temple, a total of 24 were used during the four-year long renovation in the 1990s.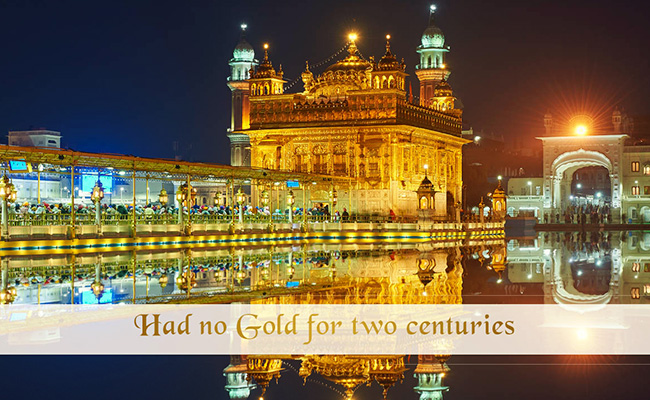 Built in an interesting way, the Gurudwara is at a level lower than the surrounding land level, teaching the lesson of egalitarianism and humility.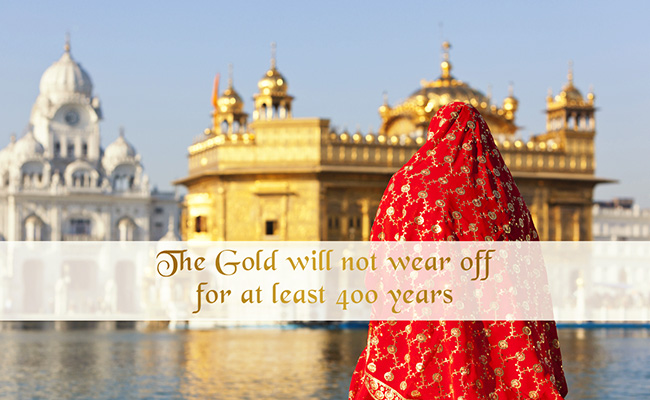 The cost of maintenance of the Golden Temple is reportedly managed entirely through donations from devotees across the world. The tasks of cleaning and maintaining the temple, along with cooking and serving of the food from the langar (the community kitchen of the Gurudwara that serves meals to all without discrimination) is done by volunteers who offer their services for free.
It is no wonder, therefore, that the Harmandir Sahib, fondly and popularly known as the Golden Temple all over the world, receives more than three million visitors every month. The love and devotion offered to the temple by the devotees makes it look just as glorious at night as it does during the day.
Related article