Gold purchase options this Dhanteras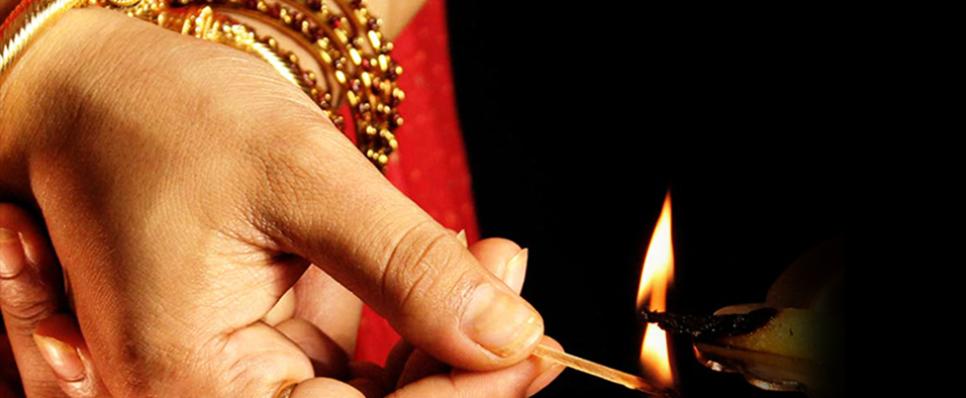 While one can invest in gold in any form, Dhanteras is the biggest gold buying occasion associated with the purchase of physical gold in India. Purchasing gold during this time is believed to be auspicious and a sign of continued prosperity in the year to come. The highest demand for gold is either in the form of jewellery or gold coins that are embossed with images of Hindu gods and goddess; the latter being particularly popular for gifting purposes.
Would purchasing gold during Dhanteras be in line with one's investment goals?
No matter what life stage you are in, it is always prudent for your investment plan to include gold.
Gold has traditionally been prized as an investment option because it is seen as a natural hedge against inflation and currency depreciation. In other words, it is regarded as a good store of value.
If one cannot spend a large amount at one time can one still buy gold?
The beauty of investing in gold is that there are products to suit every budget. From simple rings, earrings and ear studs at the lower end of the price range to heavy and intricately-made necklaces at the higher end, you could make gold jewellery purchases for as little as Rs.3,000. If that is still too high, you can take advantage of schemes that allow you to accumulate gold for monthly payments as low as Rs.1000 and then use your accumulated savings to buy the piece of your choice.
Few options for you to consider -
The Gold Accumulation Plan (GAP):
Schemes such as the Gold Accumulation Plan are of great value. This plan allows you to invest in gold through regular monthly instalments. It enables retail customers to accumulate physical gold over the tenure of the scheme, with a minimum monthly subscription. Tenures range from 1 year to 15 years, and you can choose to redeem your holdings in either the form of coins or jewellery.
Jewellery SIPs:
The other option is Jewellery SIPs which are offered by many jewellers and even investment services companies. This scheme allows you to invest in jewellery in a systematic manner. Monthly outlays in some cases can be as low as Rs.1000 per month, and schemes run for a year.
Gold ETFs:
Apart from these schemes that allow you to buy physical gold with minimum fixed monthly outlays, you also have the option of Exchange Traded Funds or ETFs backed by physical gold. Today, gold ETFs are emerging as another popular tool for participating in the gold bullion market. ETFs are just like mutual funds except instead of shares, the underlying asset, is gold. Each unit represents 1 gm of gold. There's also the ease of buying and selling. All you have to do is log onto your trading site or call your broker and place an order to buy or sell.
What are the factors one must consider while buying physical gold during Diwali?
The two most important things to consider are purity, and certification. Purity is measured in terms of 'karatage' and the more the karats, the purer the gold. Gold Jewellery sold in India is usually made of 22 karat gold, which means 91.6% purity, or 91.6% gold and only 8.4% of other metals. Similarly, 18 karat gold is gold of 75% purity.
The Bureau of Indian Standards (BIS) is the sole authority in India that can certify the purity of gold under the BIS Hallmarking Scheme. Under this, a certification of 916 signifies 91.6% purity, or 22 karat gold, and a certification of 750 means 75% purity or 18 karat gold so it is recommended that one always buys jewellery which is hallmarked.