Gold amidst the festive glitter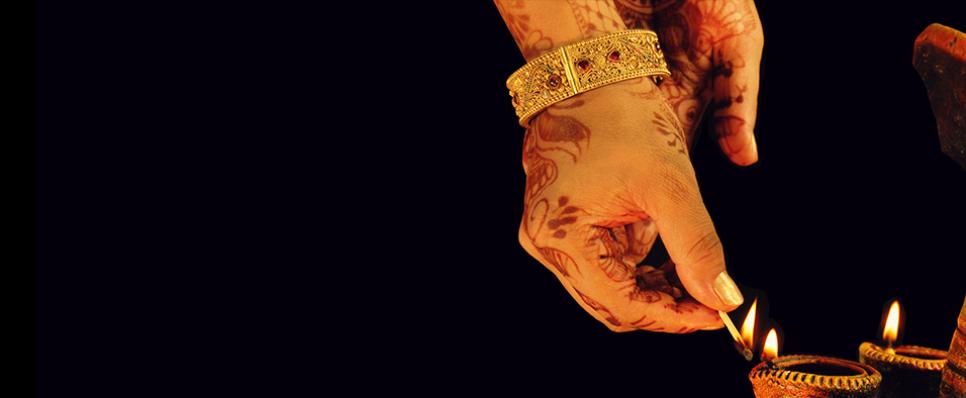 India is a potpourri of colourful festivals. Each month is awaited with eager anticipation for the arrival of one festival or the other in different parts of our diverse country. Each of these festivals comes with its own cultural significance, story, and tradition. But there's a common thread that runs through India's fabric of cultural celebrations – gold.
Gold in festivals
Fondness for gold is deep-rooted in Indian history, and this love for the precious metal finds its way into our festivities and auspicious occasions. With jewellery accounting for as much as 80% of total gold demand in India, it isn't hard to understand the importance of gold in the lives of Indians.
With a divine belief to it and a time-honoured preference across multiple communities, gold, in addition to being an investment in the rural parts of the country, is believed to bring long-lasting happiness, prosperity, and good luck. Nearly every festival sees a profound attachment to gold. Let's look at the more important ones: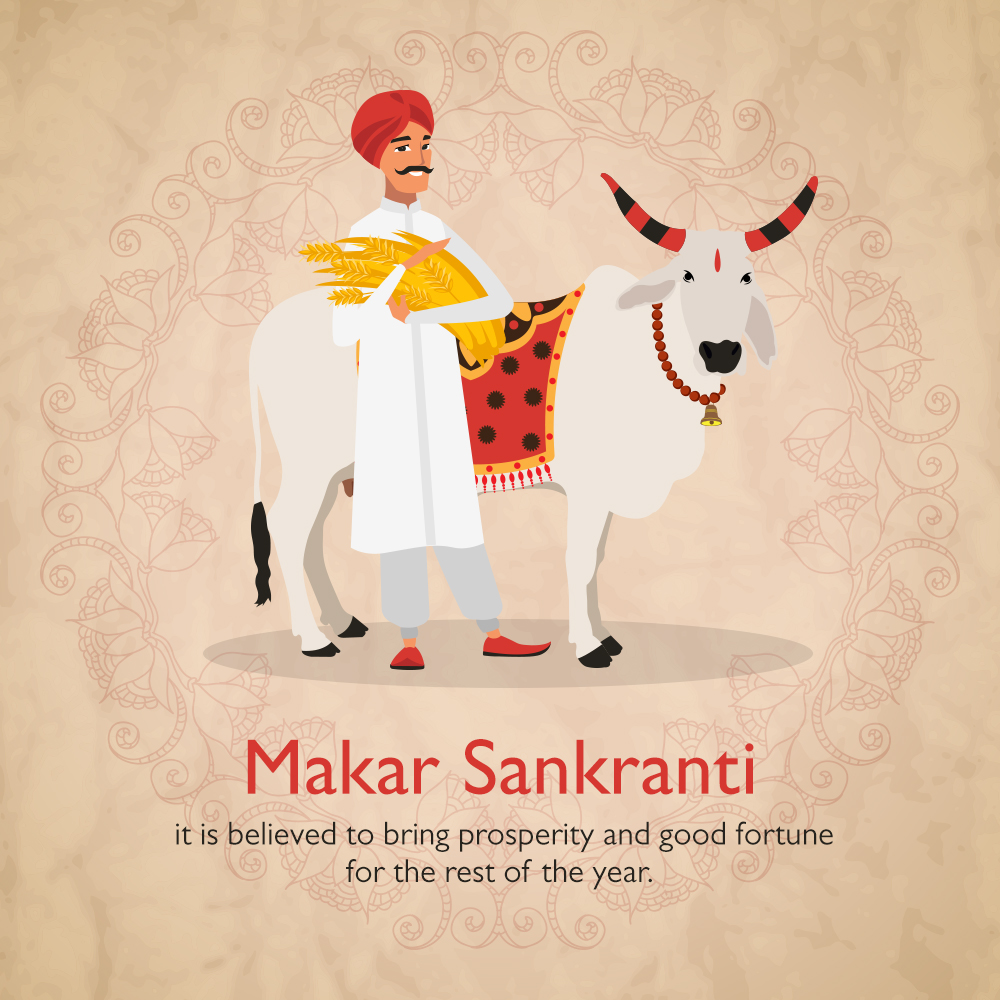 Makar sankranti:
Celebrated across Indian states, Makar Sankranti heralds the beginning of a new harvest season. Apart from new clothing, people also buy gold on the occasion, hoping to bring prosperity and good fortune for the rest of the year. This is based on the belief that the days after this festive date initiates good vibes, and thus, the purchase of gold is considered auspicious for new beginnings. Naturally, the days leading up to the festival see jewellers offering attractive discounts and deals on the purchase of gold.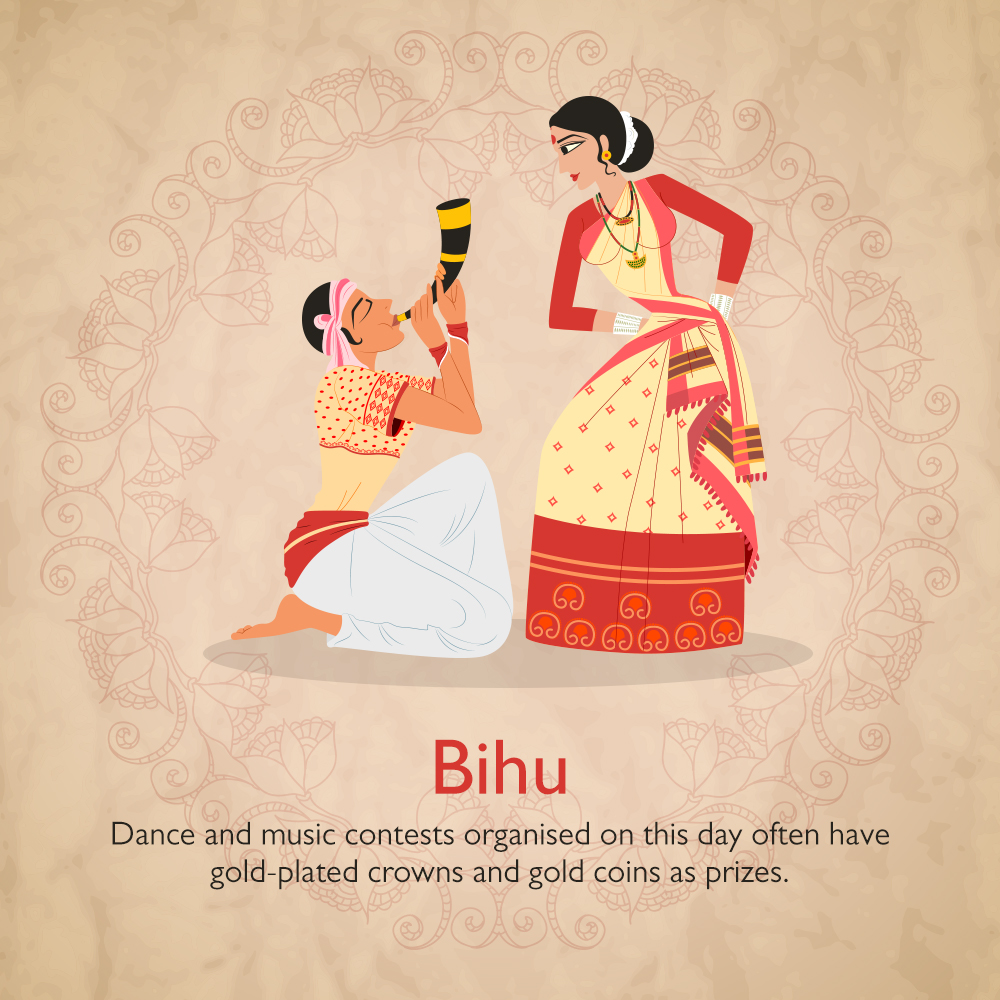 Bihu:
The festival of Bihu is celebrated to usher in the traditional Assamese New Year and sees women dressed in striking gold jewellery – bracelets, bangles, and necklaces. It marks the first day of the Hindu solar calendar, and this spring festival is heralded with the organisation of dance and music contests, which often have gold-plated crowns and gold coins as prizes.
Pongal:
An auspicious occasion for Tamilians, Pongal is similar to Makar Sankranti and Lohri in the northern states and is celebrated to show gratitude for a good harvest. The Tamil term 'pongal' translates to 'boiling', and an important event during this festival is the boiling of rice using the harvested grains. People buy gold items to mark the harvest season, show their gratitude, and pray for a good year of harvest for the upcoming year with the symbol of prosperity and good fortune.
Onam:
Onam is one of the biggest festivals in Kerala, a state that loves its gold unlike any other. The story behind this grand celebration is based on a legend, according to which Kerala witnessed a golden era during the reign of King Mahabali, and the kingdom was prosperous. Onam marks Chingam, the first month of the Malayali calendar, and is celebrated in the belief that King Mahabali's spirit visits to bless Kerala with prosperity during this occasion. On this day, gold coins are gifted, parades and boat races are organised, and women wear gold jewellery to mark this auspicious festival.
Akshaya tritiya:
It signifies the day Parashuram- Lord Vishnu's incarnate- was born. As per Hindu belief, it is considered an auspicious day as the sun and moon are said to be the brightest on this day. 'Akshaya' denotes something that cannot be diminished, and 'Tritiya' means the third lunar day, and is chosen to initiate anything that one wants to keep with them forever, which is why many buy gold, land, or begin a business on this day as it denotes amplifying your wealth. On this opportune day, jewellers keep their shops open till late for last-minute shoppers.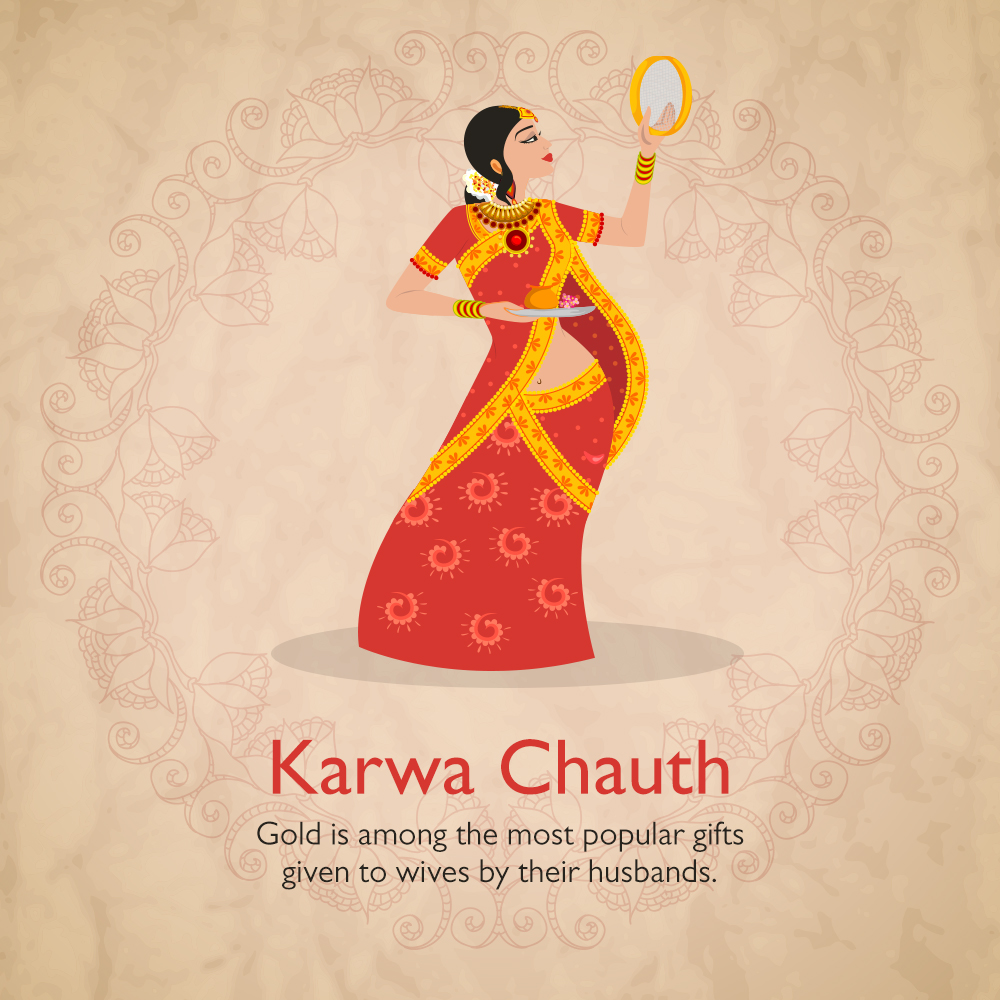 Karva chauth:
Celebrated by married women in Northern India, it falls on the Hindu month of Karthik. On this day of women hold a fast for the welfare and long lives of their husbands, and pray to the moon. In return for their dedication, gold is among the most popular gifts given to wives by their husbands.
Navratri:
This festival was originally observed in Gujarat but is now celebrated all over India. It marks the nine auspicious days as per the lunar calendar, and the nine avatars of Goddess Durga are worshipped and celebrated on these days. People often buy gold ornaments during this festive period.
These nine days also see Bengalis celebrate Durga Puja, an extravagant celebration that prominently features gold. While Dashmi, the last day of Durga Puja, marks the victory of the Goddess over Mahishasura, Dussehra concludes the celebration of Navratri, symbolising Lord Ram's victory of good over evil.
Dhanteras:
Traditionally, Dhanteras is an auspicious occasion that is popular for buying gold, making investments, and embarking on new ventures, as it is considered a sign of good luck to bring 'dhan' or wealth into one's life in the form of precious metals. It is celebrated to increase one's prosperity and wealth on this auspicious day.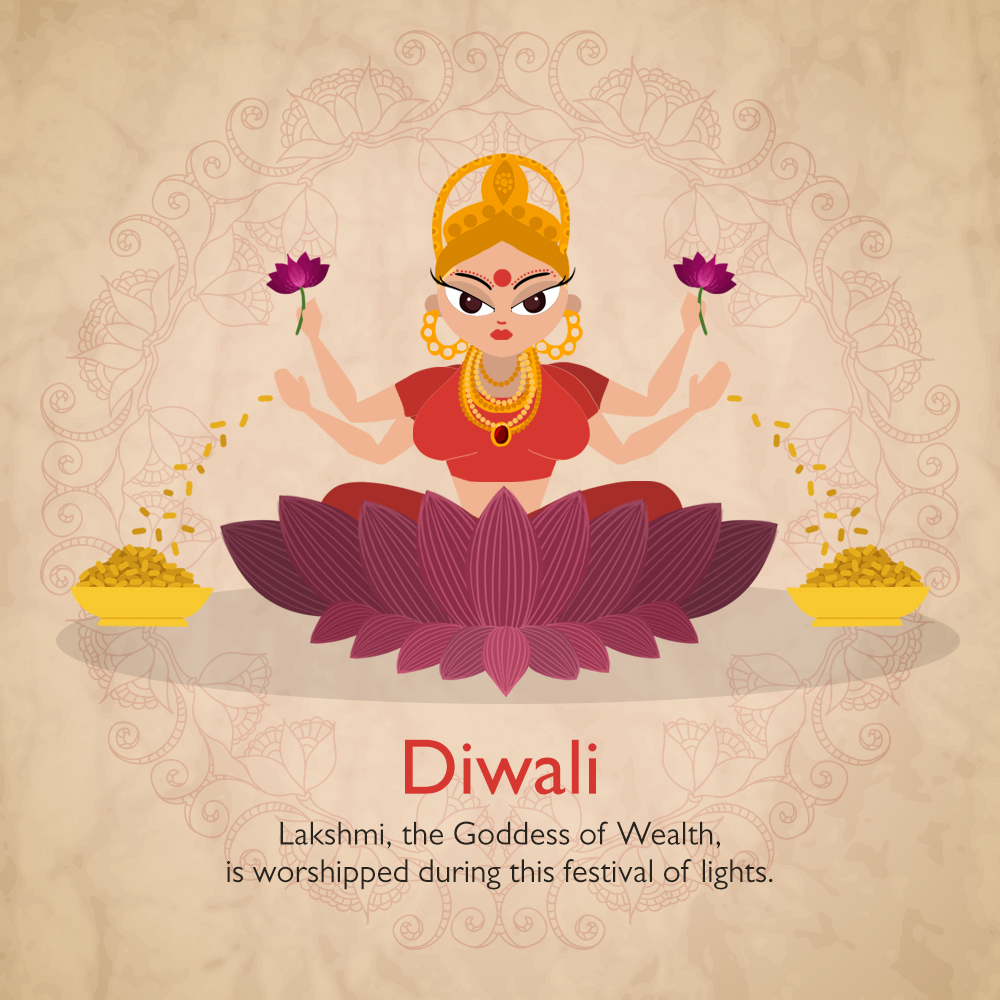 Diwali:
Celebrated in honour of Lord Ram and his return to his people of Ayodhya after 14 years of exile, it is characterised by gift-giving and family get-togethers. It falls two days after Dhanteras, and Lakshmi, the Goddess of Wealth, is also worshipped during this festival of lights. The celebration is marked by families gifting gold coins and exchanging sweets with friends and relatives.
As festivals constitute an integral part of the lives of Indians, gold has come to assume a treasured status in the country. With its timelessness and indispensable nature, gold has woven itself into the cultural and festive experience across communities.