A gift worth in gold!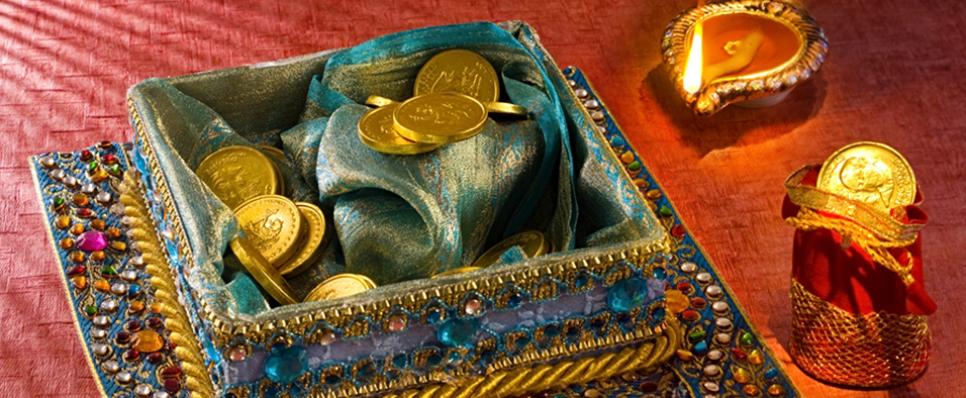 When it comes to gifts, gold seems to be the most important and prominent gift presented to most people, especially in India. The shiny yellow metal is not only considered valuable gift but also deemed very auspicious. In fact, in India, people wait for auspicious days to buy gold.
The Hindu calendar even has auspicious days as to when to buy gold such as festivals like Dhanteras, Dusshera, Onam, Pongal and Durga Puja are considered extremely lucky to buy gold. As per the Hindu calendar, Akshaya Tritiya is seen as a special occasion to start something new. It is in this period, you see people entering into new business partnerships, celebrating weddings and making travel plans.
Gold bars, coins and gold jewellery bought, worn and gifted on Akshaya Tritiya signify never diminishing good fortune. During the period, both banks and jewellers promote gold sales aggressively, offering the best prices and discounts. Customer demands during Akshaya Tritiya surge due to a belief that gold purchases go a long way in securing the future."
No wonder, one of the greatest bonds begins with the gift of rings, golden rings that are. Wedding rings are traditionally made of gold, as an assurance to a long lasting relationship. A fact not lost on women, who loved adorning different kinds of jewellery. And let's face it; they never run out of fashion.
But aside from that and even more importantly, gold is also seen as a status and wealth symbol. Easily witnessed by the scores of jewellery an Indian bride is made to wear. Gold jewellery is also seen as something that can be passed down from one generation to another. As a gift, its value is only further propelled as the auspicious metal can now help future generations too.
This maybe one of the major reasons gold is still seen as an important gift, worthy to be given to our friends and relatives on special occasions.