Gold rush in Rajasthan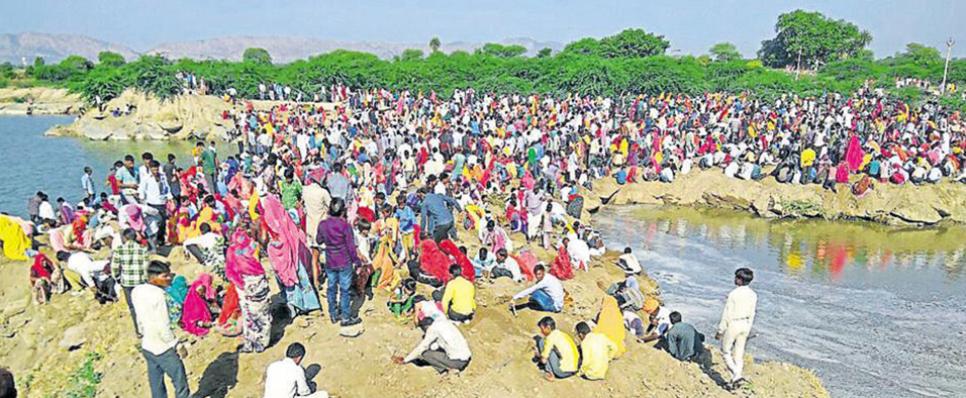 In mid-October 2016, the local media in Rajasthan reported a 'gold rush' at an abandoned stone quarry in the state's Tonk district. The rush was apparently triggered by rumours of a villager finding gold coins started doing the rounds.
The Archaeological Survey of India (ASI) intervened much after the proverbial horse had bolted. The media reported local villagers as saying that the gold rush began in October and continued for two months.
Much of the coins – reported to be more than 2,000 pieces – had already disappeared before ASI's intervention came, according to another daily. Thankfully, a door-to-door search operation conducted by the police followed, led to the recovery of 108 coins.
The findings were stunning. While 106 coins belonged to the period of three Gupta emperors —Samudragupta (335-380 AD), Chandragupta II (380-415 AD) and Kumaragupta (415-455 AD), two were from the Kushan dynasty (30-230 AD).
The Kushan coins have an image of a king offering sacrifice to the fire on one side. On the other side, there are images of Greek Gods and Goddesses. Inscriptions on the coin in Greek read: Shao Nano Shao, Kanishka Kushan (Emperor of the emperors, Kanishka Kushan).
The Gupta period coins also have images of gods and goddesses, besides images of a veena (an ancient Indian stringed instrument), peacock, throne, etc., and inscriptions in the Brahmi language. The rarest coin from the Gupta dynasty period is that of a lady sitting on a throne with her hair falling down over the shoulder. She wears a sari and the inscribed words describe her as a goddess and speaks about independence and the empowerment of women.
The last time a similar treasure trove was found was in 1946, when 1,821 coins were recovered from a site in Bayana, close to Bharatpur in Rajasthan.
A posse of men from the Rajasthan Armed Constabulary currently stand guard at the quarry to discourage villagers from scouring further for coins. With the administration on alert, locals from the 10 nearby villages have decided to lie low. Littered with discarded food and footwear left by the crowd that melted away, the quarry is quiet for now.
But villagers insist that the gold rush is not over, it has only been interrupted.