Golden thrones of India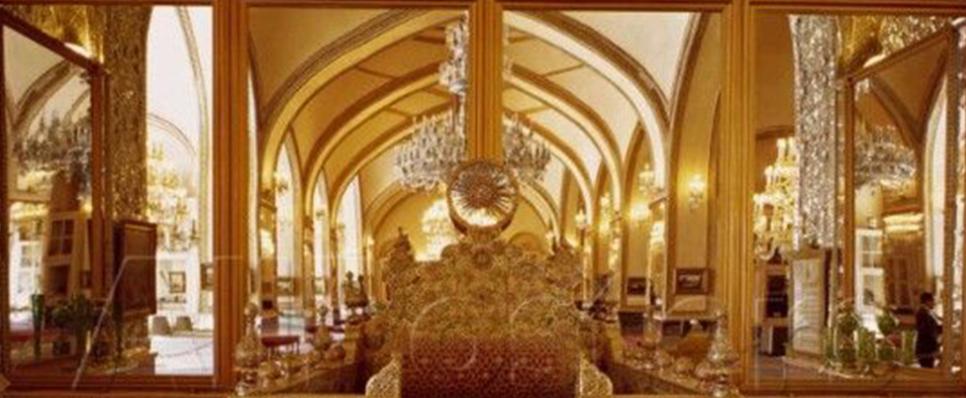 It is said that thousands of years ago, a child found a shiny yellow nugget downstream in the river, and that is how mankind was introduced to a beautiful metal called "Gold". This is one of the tales behind the origin of the yellow metal. However, what we know for sure is the metal is associated with Gods, power and wealth across all civilizations and cultures present through the globe.
In the ancient times, when there was no money and economics had not been invented, gold represented glory and wealth. It was not just a metal, however, it was a desirable commodity that wealthy rulers used to embellish their clothes, or as ornament. The regal rulers constructed their crowns and majestic thrones completely out of gold.
India was popularly known as "Sone ki Chidiya", the land of the golden bird. The rulers in India owned the precious metal in quantities that we can't even imagine today. These rulers even carved their thrones out of gold and they were so enchanting, that even today the world remembers it, cherishes it and displays it as a mark of the beauty and wealth of India. This article will take you through these famous thrones, the world still marvels at!
The Peacock Throne owned by Mughals:
This throne, according to sources right now is believed to be located in Tehran. Originally, this Throne was owned by the Mughals and was commissioned by Shah Jahan. The Throne apparently contained gold worth about INR 90 lakhs at that time.
Golden Throne of Mysore
This beauty belongs to the Wadiyar dynasty of Mysore. It is considered to be one of the most iconic thrones of the rulers across India. The history says that this throne originally belonged to Pandavas from Hastinapur. Adorned with kilos of gold and precious stones, this throne is made up of the trinity God, elephants, horses and females engraved on it; a truly grand piece.
This throne is known as Chinnada Simhasana or Ratna Simahasana (the Golden Throne in the Kannada language). On the auspicious occasion of Dusherra, this throne is exhibited to the common public.
The Golden Throne that belonged to Maharaja Ranjit Singh
This throne is currently exhibited in a London museum. Decorated with rich sheets of gold, the design of this spectacular throne is based on the shape of a lotus.
Royal Throne of Tipu Sultan that was in the form of a tiger
This piece of art was designed in the shape of a real tiger dazzling in gold and studded with the most precious gems. About 8 feet tall and 11 feet broad, this majestic throne was dismantled by the British invaders.