Hidden Gold treasures in Indian architectural marvels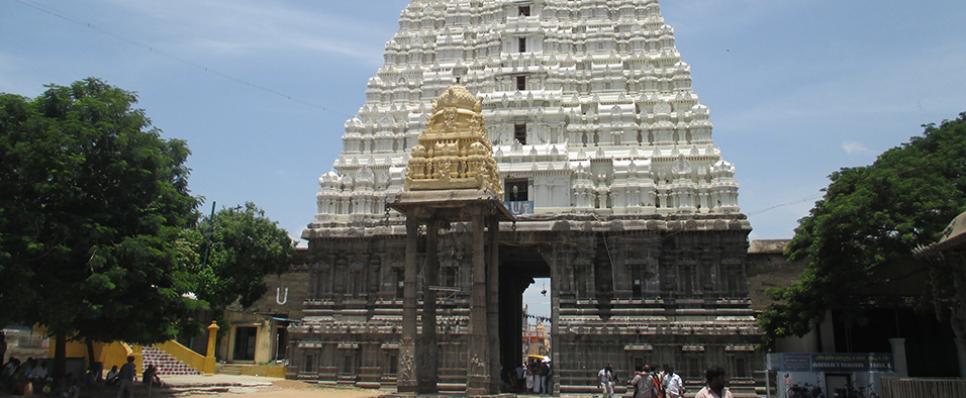 "Alibaba and Chalis Chor" was the most intriguing childhood fable of our childhood, wasn't it? A treasure hunt sounds like a great adventure. What if we tell you, the real treasure exists (really!) waiting for you to discover it!
Many foreign invaders looted India, but they couldn't take away the massive treasures of our smart kings hidden in secret vaults! Guess what? We know five such 'secret' treasure places. Here's the list: (We have saved the best for the last!)
King Kothi Palace, Hyderabad

In their 2008 list, Forbes magazine listed the last Nizam of Hyderabad, Mir Osman Ali, as the 'fifth all-time wealthiest' with a net worth of $210.8 billion. In 1937, TIME magazine called him 'The richest man in the world'. He spent most of his years in King Kothi Palace, where the underground chambers are said to be full of his treasure.

Sri Mokkambika temple, Karnataka

Located in the foothills of Kollur, the Western Ghats in Karnataka, the temple's annual income is a whopping Rs 17 crores! The priests believe that the symbol of the serpent inside the temple indicates hidden fortune beneath it. Excluding the treasure, the value of the jewels in the temple itself is worth more than Rs. 100 crores!

Bala Quila, Alwar, Rajasthan

Local folklore says that during his exile, Mughal Emperor Jehangir took refuge in the Bala Quila, Alwar, Rajasthan, and hid his treasure in the Jungle of the fort while on the run. The treasure was not recovered in full; a large part of it is still buried there. One of the most valuable things in this treasure is said to be a drinking cup cut out of a single emerald!

Jaigarh Fort, Jaipur

Former ruler of Jaipur, Man Singh I was one of the Navaratan of Akbar's royal courts as well as his army commander. Legend says that after returning from the Afghan conquest in the 1580s, he hid the treasure in Jaigarh fort courtyard without sharing it with Akbar. A search was ordered by former Prime Minister Indira Gandhi, however reports stated it was futile. The opposition alleged that the treasure was transported to Prime Minister's residence, but there's no proof whatsoever. The mystery remains.

Padmanabhaswamy Temple, Kerala

Known as the richest temple on earth, it enjoyed international fame after the opening of underground vault A (one of the six vaults) in June of 2011. The treasure consisting of gold jewellery and ornaments for the deity is estimated to be worth $22 billion, i.e., an alarming 14,16,69,00,00,000 rupees! There's another mysterious vault B in the temple protected by giant serpents. No one knows what's behind the door. The legend goes that anyone who opens it will invite massive disaster.
Who says India has lost its name "Sone ki Chidiya"? Find these treasures and we might become the richest country in the world!