How gold investments have changed in the past 30 years
Investments in 1980s and 90s were limited to Gold bars and coins along with jewellery. Today, ETFs are a new investment option while the growth of fintech has enabled gold trading. Read more.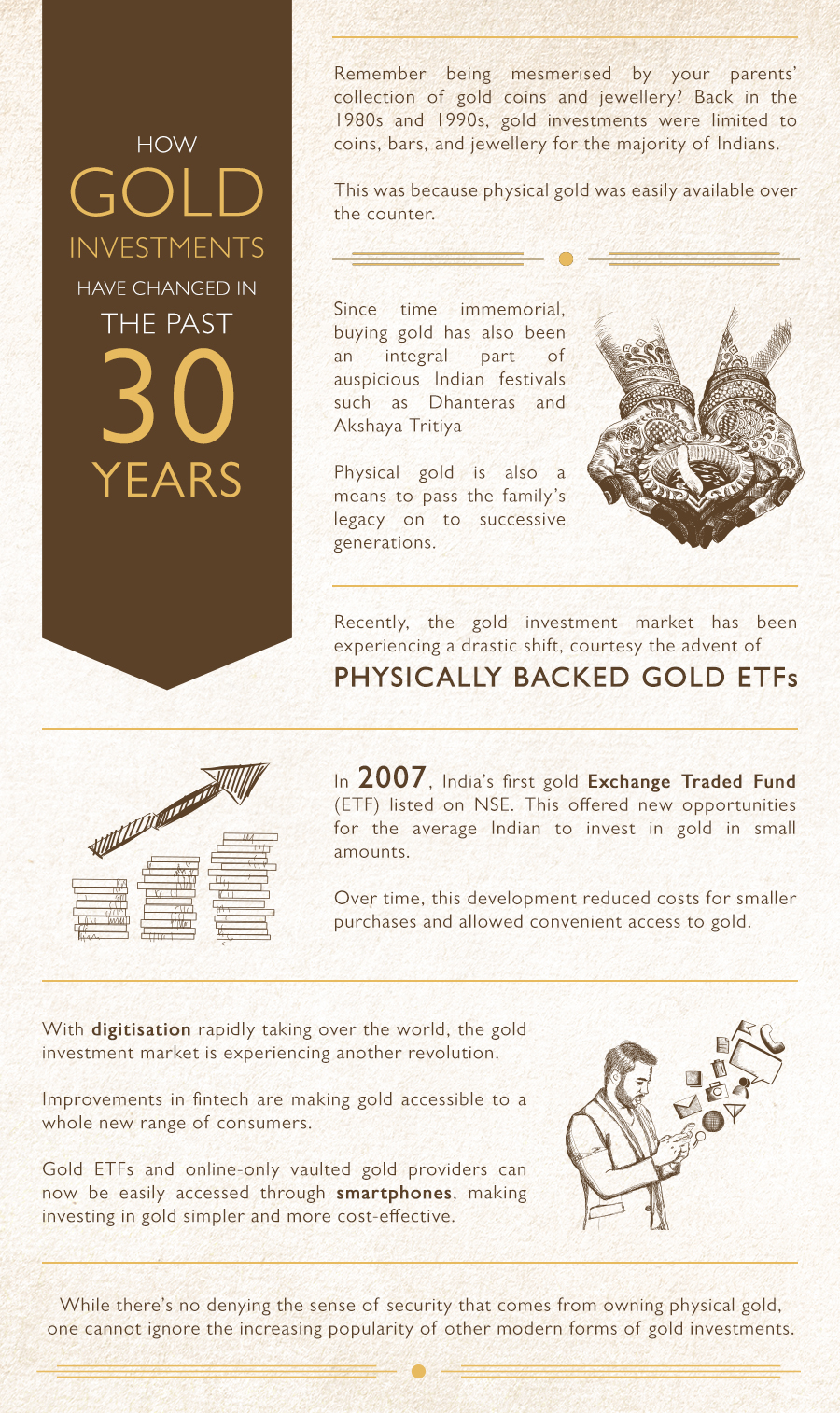 Thank you for your feedback. We'd love to hear from you how we can improve more. Please login to give a detailed feedback.