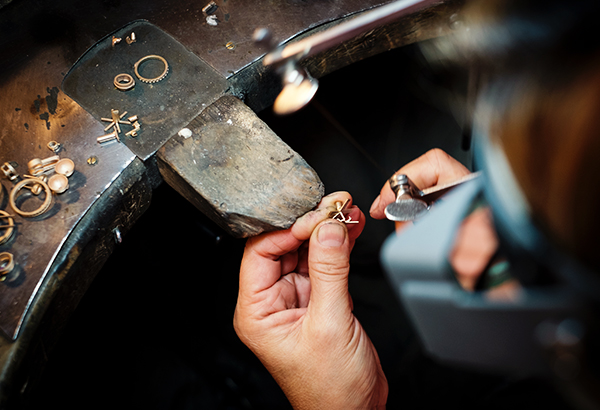 If you have ever had concerns about the purity of your gold, we have some great news for you. From January 15, 2021, gold hallmarking will be made mandatory by law across India!
Hallmarking is the only government-approved method of testing the purity of gold and stamping it with a 'gold hallmark' as per the standards set by the BIS (Bureau of Indian Standards).
How do I know if my gold jewellery is hallmarked?
When gold hallmarking becomes mandatory, you will find a hallmark that consists of these 4 symbols on every piece of gold jewellery/gold that weighs more than 2 grams: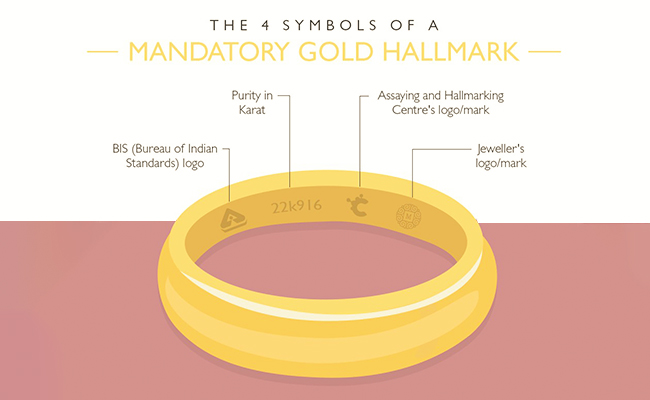 The symbol for purity would differ depending on the karatage of your gold. For 22-karat gold, the symbol is 22K916. For 18-karat gold, it is 18K750, and for 14-karat gold it is 14K585. While 24-karat is the purest form of gold, it is too soft and malleable to use for making jewellery.
What are the benefits of hallmarking gold?
Hallmarked gold helps you in a number of situations:
If you are buying gold jewellery and want to be assured of getting what you pay for
If you want to upgrade or upcycle the jewellery you have inherited and convert it into more modern, contemporary designs
If you want to sell your gold jewellery
If you want to take a loan against your gold jewellery
Hallmarked gold can help you prove the purity of the gold you own as you are given a certificate of purity. On your part, you must ask your jeweller for their hallmarking certificate, and for a magnifying glass so you can check the 4 symbols of a gold hallmark. You must also ask for a pakka bill that usually records every minute detail of the gold purchase, including making charges, gold wastage charges, date of purchase, quantity of gold, purity of gold, taxes, and the day's price of gold.
When will this new rule come into effect?
Across India, gold hallmarking will officially become mandatory on 15th January 2021. A period of one year from 15th January 2020 has been allowed to set up new hallmarking centres and to clear jewellers' existing stock, according to Union Consumer Affairs Minister Ram Vilas Paswan. After that, only BIS-registered jewellers will be allowed to sell hallmarked gold.
How can jewellers get licensed by the BIS?
The body responsible for setting up, training, and monitoring these hallmarking centres (officially called Assaying and Hallmarking Centres or AHCs) is the BIS.
To get licensed by the BIS, jewellers must undergo a rigorous registration process and are under constant scrutiny. Random sampling of gold pieces is done to check if the gold hallmarks have been stamped properly i.e. by a registered AHC. AHCs too are subject to periodic checks by BIS officials, where machines are checked, and skills of technicians are assessed.
As of now, the BIS has licensed 894 AHCs to hallmark gold and around 25,838 jewellers to sell hallmarked gold. With this new rule, it becomes essential for the remaining jewellers to get themselves licensed to sell hallmarked jewellery by January 2021.
Will hallmarking make gold more expensive?
Absolutely not! There is a minimal cost of Rs 35 for every gold piece (above 2 gm) that is hallmarked. However, this cost will be incurred by the jeweller to get your gold jewellery hallmarked at an AHC.
If you are buying gold to benefit from its aesthetic, cultural, or economic value, make sure you ask #MarkKidharHai and get exactly what you are paying for!