Indians love gold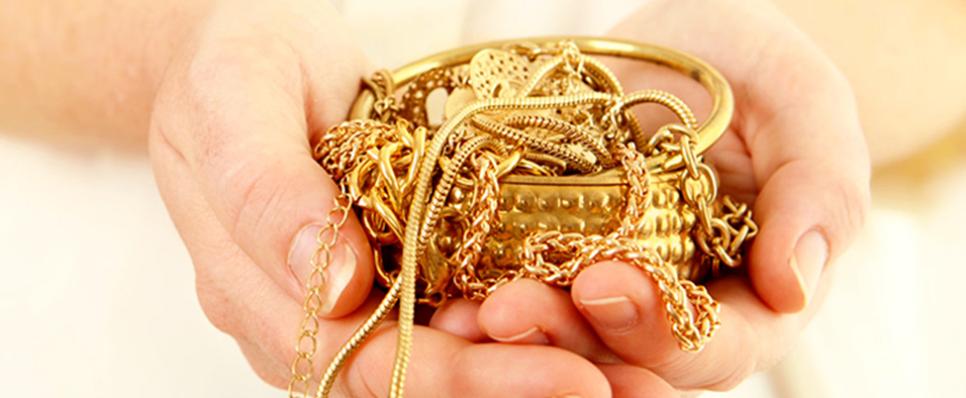 The fact that Indians own more than 22,000 tonnes of gold shows their love for the yellow metal.

This year, Indian consumer demand is expected to be between 900-1000 tonnes of gold.

Most of this gold demand is generated by weddings in our nation. Jewellery represents over 50% of gold demand in India. With more than half our nation's population under 25 and with 15 million marriages expected every year over the next decade or so, this is one gold consumption well that won't run dry anytime soon.

While the jewellery gifted at weddings has always been seen as an investment too, Indian consumers these days have also begun investing heavily in gold bars and coins.

The reasons are simple. Bars and coins are always easier to trade than jewellery. There is also a lesser degree of emotional attachment to them.

Many of these gold coins and bars are bought during festivals like Akshaya Tritiya and Dhanteras, when buying gold is believed to bring luck to the buyers. Festivals like Pongal, Onam and Ugadi in the South; the Durga Puja in the east; Gudi Pavda in the west; Baisakhi and Karva Chauth in the north are also celebrated with gold purchases.

Gifting a portion of this gold to our gods is a significant part of our culture too, as we all know. It is believed to bring good luck and prosperity and also a good-luck offering.

To quote but one example, the Sree Padmanabha Swamy Temple in Trivandrum was famously found to have $22 billion of gold in its vaults recently.

Then there is the gold used in technology. The most famous example would be the mobile phones you use. Recent research found that there is 1 gram of gold in around 35-40 mobile phones.

Modern medicine is also seeing gold being put to use. Rapid diagnostic testing kits for Malaria for example have gold in it. Gold's healing properties is something India's age-old medical system Ayurveda had famously pioneered, with medicines like the swarna bhasma.

Apart from physical gold, some of the savings in Indian do flow into savings and investment vehicles like Gold ETFs and Gold Fund of Funds. Close to $2.5 billion is invested in these funds in India and with the government set to launch the Sovereign Gold Bond, this figure is set to go up even further.