The lost treasure of Vijayngara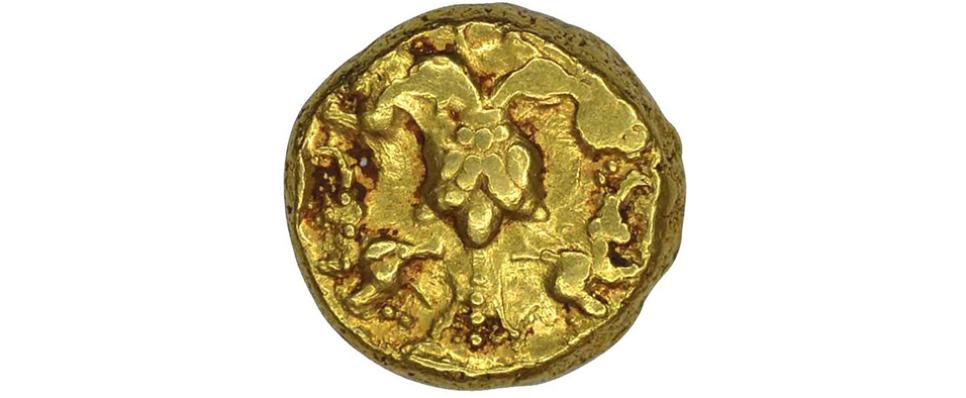 On January 26, 1565, the Hindu empire of Vijayngara confronted the combined armies of the Islamic Deccan Sultanates of Ahmednagar, Berar, Bidar, Bijapur, and Golconda at the battlefield of Talikota (about 60 kms from Bijapur in North Karnaka). At this battle, the Vijaynagara king Rama Raya lost his life and his army was routed.
But, what happened after this battle? What happened to the fabled treasures accumulated over 300 years by successions of dynasties, which ruled Vijayngara. What happened to all the fabled gold that legend and contemporary visitors say were sold openly on the streets of Hampi, the richest Indian city south of Delhi?
Rafiuddin Shirazi, a former resident of Persia and an eyewitness of the battle, observes in his book, Tazkiratul Muluk, that the victorious army entered Vijayngara after a period of 20 days after the battle. Portuguese historian Diogo Do Couto, who observed the last days of Vijayngara in person, writes of the Muslim armies entering Hampi three days after their victory. Another contemporary from Golconda, Ferishta says it took 10 days for the victors to reach Hampi.
Whether it was 3, 10, or 20 days, the fact remains that the delay of the Sultanate army in reaching the Vijayngara capital afforded the inhabitants and the remnants of the Hindu royalty some breathing space.
After returning to Hampi from the battlefield, Tirumala Raya, the brother of the deceased king Rama Raya, quickly left the city accompanied by the surviving members of the royal family. Legend has it, the entourage comprised 550 elephants along with countless horses and bullock carts – all laden with treasures in gold along with the bejeweled throne of the king. The destination was the fortress of Penunkonda in southern Karnataka.
It is believed that much of the treasure trove worth over Rs 1 lakh crore – discovered in 2011 at the 16th century Sri Padmanabhaswamy temple in Thiruvananthapuram – was originally a part of the Vijayngara riches. According to news reports, the items found included a 3.5-foot tall golden idol of Vishnu, studded with precious stones; a pure golden throne, studded with hundreds of precious stones, an 18-foot long gold chain; a gold sheaf weighing 500 kilograms; a 36-kilogram golden veil; several sacks filled with golden artifacts, necklaces, diadems, diamonds, rubies, sapphires, emeralds, gemstones, and objects made of other precious metals; gold coconut shells studded with rubies and emeralds; hundreds of thousands of gold coins of the Roman Empire; and of course, gold coins of the Vijayngara era.
Folklore has it that the stranglehold of the Mughal Empire over the Deccan, followed by relentless raids by Maratha cavalrymen, prompted the descendants of the Vijayngara kings to transfer their treasure to one of the farthest points down South, in the safe custody of Sri Padmanabhaswamy.