Questions to ask when buying a gold ring for bride-to-be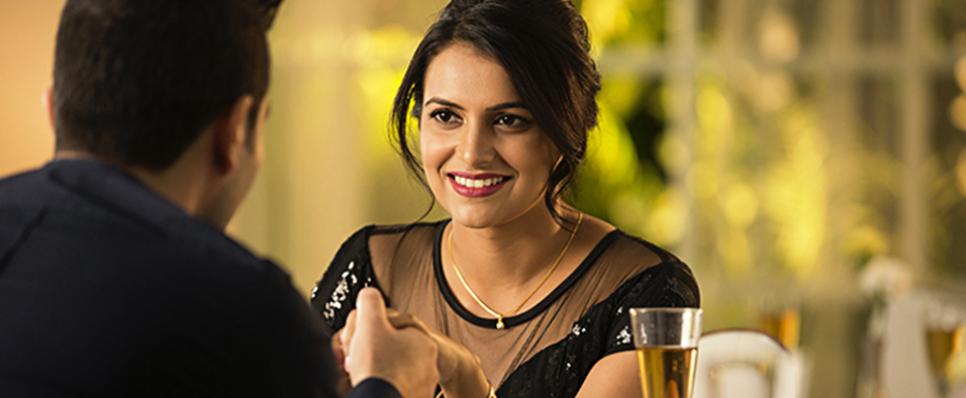 There are few occasions as life-altering as asking someone's hand in marriage. So, it's only fitting that you put in some time and effort to find the perfect way to pop the question. A gold ring is how millions of people around the world choose to show their love and dedication. Here's what you should keep in mind if you are too:
What karat of gold ring is best for you?
Karat is a universal unit used to the define the fineness and purity of gold. Karat signifies the percentage of the gold metal used in a predominantly gold product.
For instance, 24-karat is the purest form of gold as all its 24 parts are gold. It very soft and pliable and is used to make gold bars and coins.
22-karat gold, however, is 22 parts gold and 2 parts silver, zinc, or another alloy. This makes the gold a little tougher and more durable - an essential quality for jewellery, which has to last for years even if you wear it every day.
Related: Basic terms to know before buying gold
Which colour gold should I buy?
A combination of gold with other metals gives you rings of different colours. Pure gold is yellow in colour whereas white gold is a mix of gold with silver or palladium, and a rose or pink gold is a mix of gold and copper. If it gets difficult to choose one color, you can even go for a two-tone ring which would have two colours.
What should the ring body look like?
Keeping the softness of gold in mind and to avoid any sort of wear and tear, opt for a thick ring band so that the ring is durable in the long term.
Should you personalise the ring?
Nothing can beat an exclusive gold ring personalized with your choice of metal, stones or engravings. You can have the ring engraved with your wedding date and initials or a meaningful saying. Here are some other ways you can customize gold for special person or occasion.
Here's hoping your wedding invitations go out very soon!
Sources: