Rajasthani Jewellery: The Grandeur Of Rajputana Gold Jewellery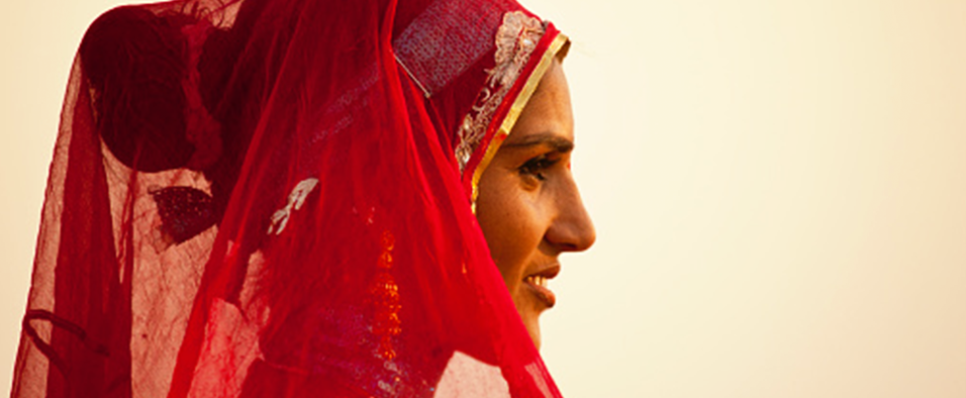 The Rajput dynasties ruled between the 7th and 19th centuries and brought with them skilled craftsmen who introduced some exceptional gold jewellery designs. Originating from Rajasthan, Rajputana gold jewellery is one of the most exquisite styles of jewellery in India. The Rajputana style of jewellery is a reflection of its royal heritage and rich culture and remains an integral part of Rajasthani culture even today.
Some of the popular Rajputana gold jewellery designs include:
Hathphool: Rajasthani gold ring
Also known as panchangala, meaning 'jewel for fingers', the haathphool consists of a gold ring with a huge flower piece (made of jadau or meenakari) that beautifies the back of the palm and connects to a bracelet that gracefully envelops the wrist. This is a great addition to your look for a semi-formal event such as a family get together or a celebration with your colleagues.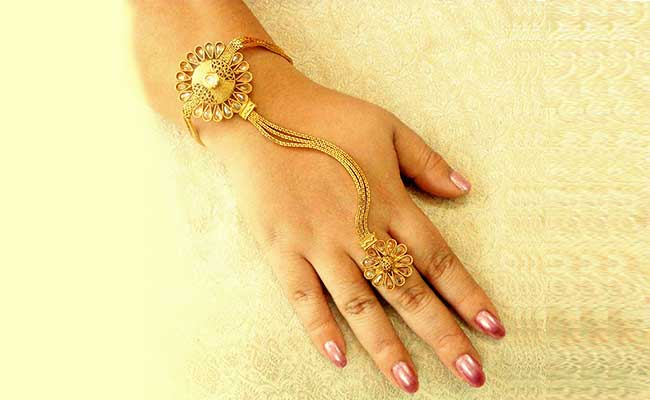 Aad: Rajasthani gold choker necklace
A traditional rectangular or square-shaped choker, aad is also known as the Rajputana necklace. The choker is made of kundan (gem stone jewellery) and comes with two strings that can be used to tie the necklace at the back of the neck. Aad is important in Rajasthani weddings as it is given by the bridegroom's family to the bride. Today, the aad is also available in contemporary designs and worn by modern brides.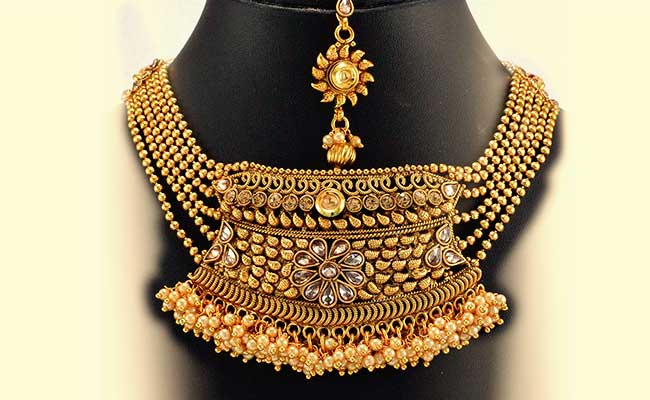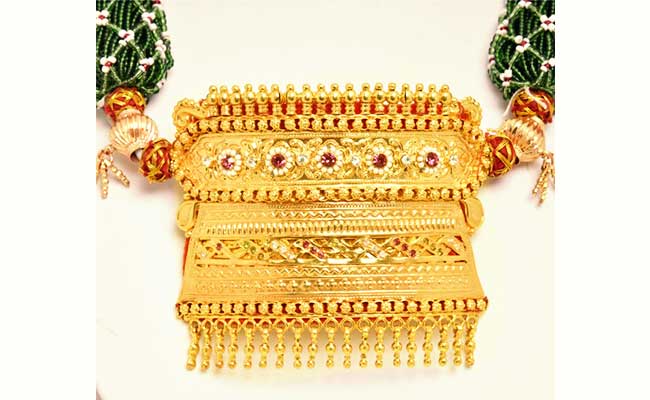 Bajuband: Rajput bridal jewellery
An armlet worn by Rajasthani brides, bajuband (also known as angada) is designed with meenakari work. Originally worn by men, bajubands later became popular among women. Crocodiles and snakes were the most common designs for it in the Rajputana era, but now they are available in modern styles as well.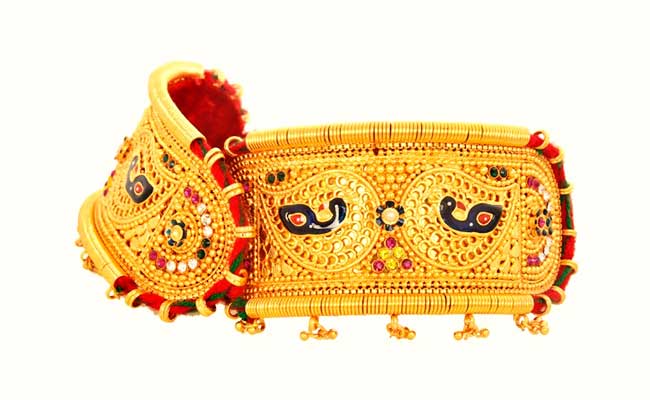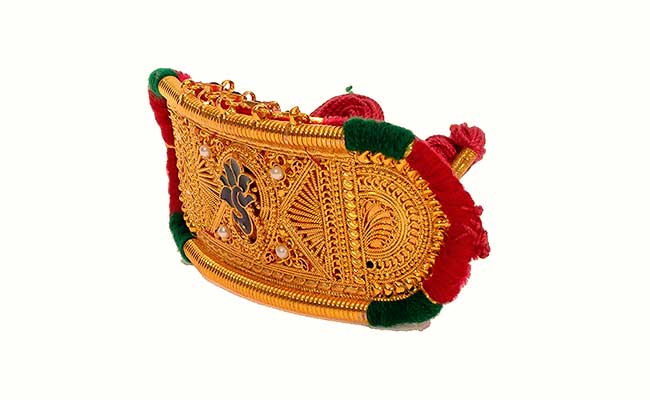 Tagdi or kardhani: Gold belly chain from Rajasthan
A waist chain or a belly chain, the tagdi is usually made of gold and sometimes kundan.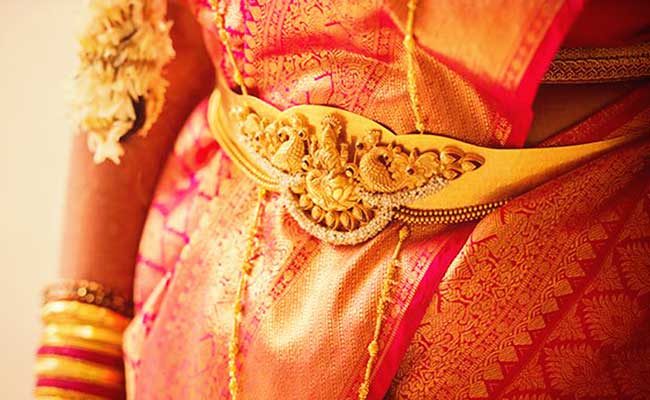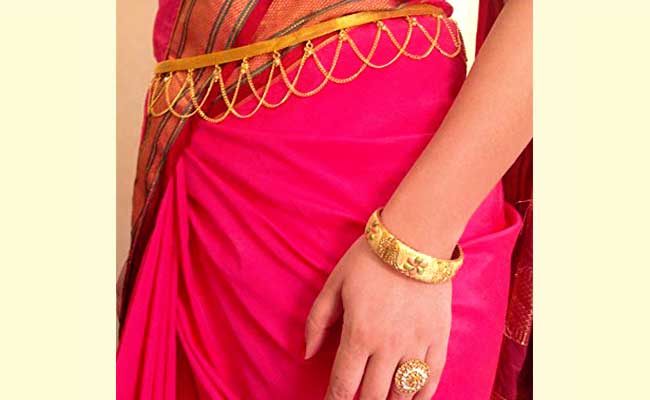 Gold Rajputi jewellery rakhdi or borla
Most often found in a bell-like or spherical shape, borla is typically a maang tikka made of gold and some kundan work.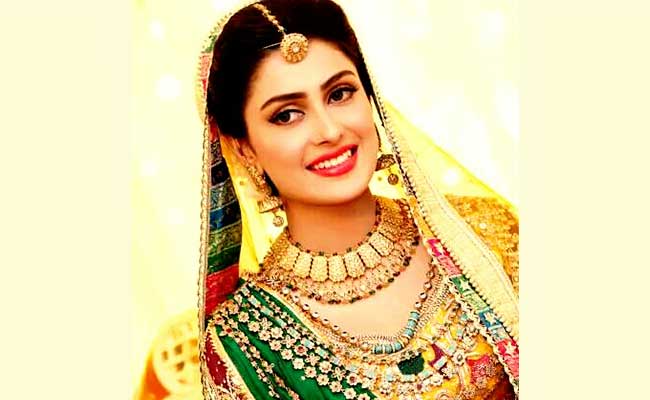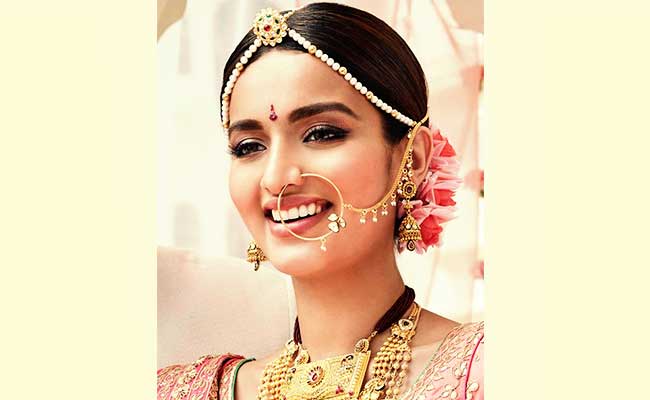 Rajputi gold nath:
A circular gold nose ring, the nath is usually worn on the left nostril. It connects to the left ear via a gold chain. From tiny circular patterns to abstract heavy-worked kundan, the nath comes in different forms and is worn by most north Indian brides.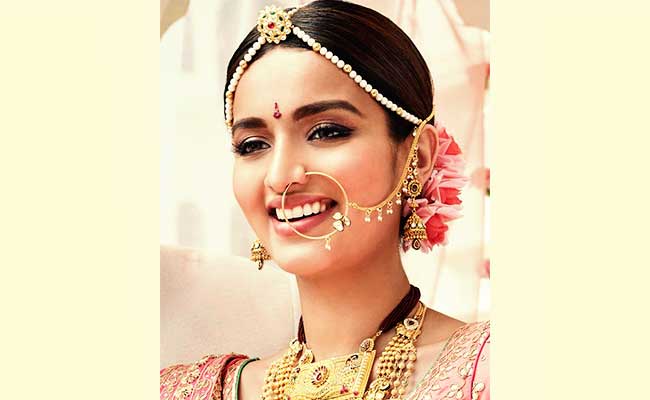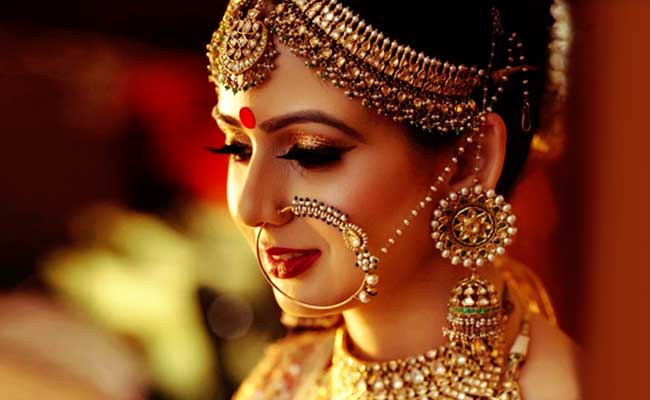 Kaanbali or jhaale
Rajasthani gold jhumkas or earrings are quite popular in northern India. Kundan or meenakari work and antique designs make them special and unique.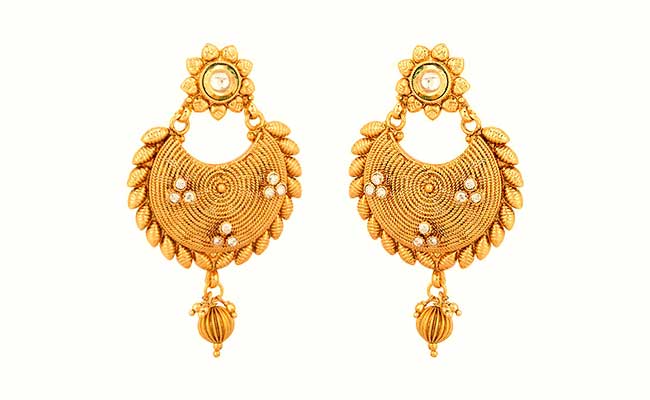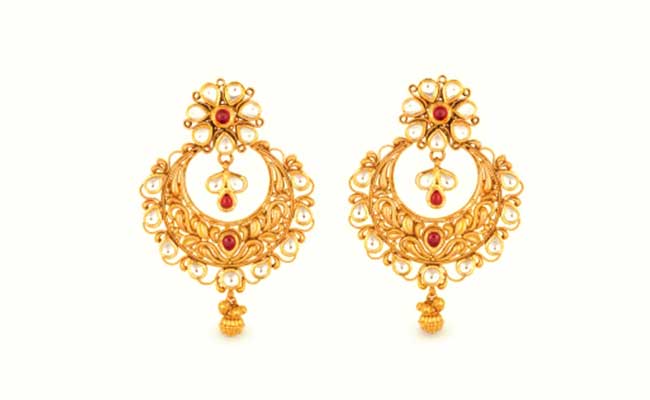 Even today, Rajputana jewellery features some beautiful designs that are a valuable addition to jewellery boxes in India and abroad.
Related article
Uttarakhand traditional jewellery – The charm of pahari women