South Indian Traditional Gold Jewellery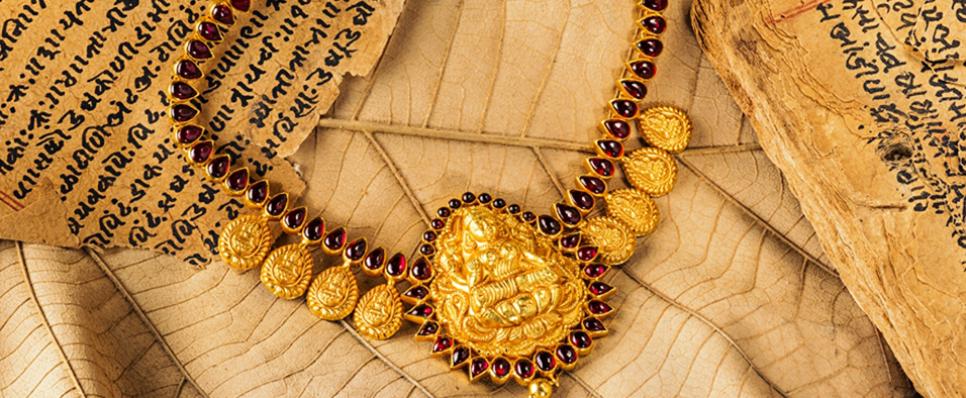 The jewellery in India is more than ornamentation; it has religious and ritualistic significance as well. The metals, size and shapes represent the community, caste and creed, and even the state or region. Ornaments constructed from gold are adored and worn on a daily basis. Additionally, special ceremonial ornaments are crafted for festivals and other auspicious occasions.
The pride of Indian jewellery's rich and illustrious history is the ornamentation from the 'Golden Land of India' i.e. South India. Through this article, we will introduce you to the symbolic jewellery from South India.
Jadanagas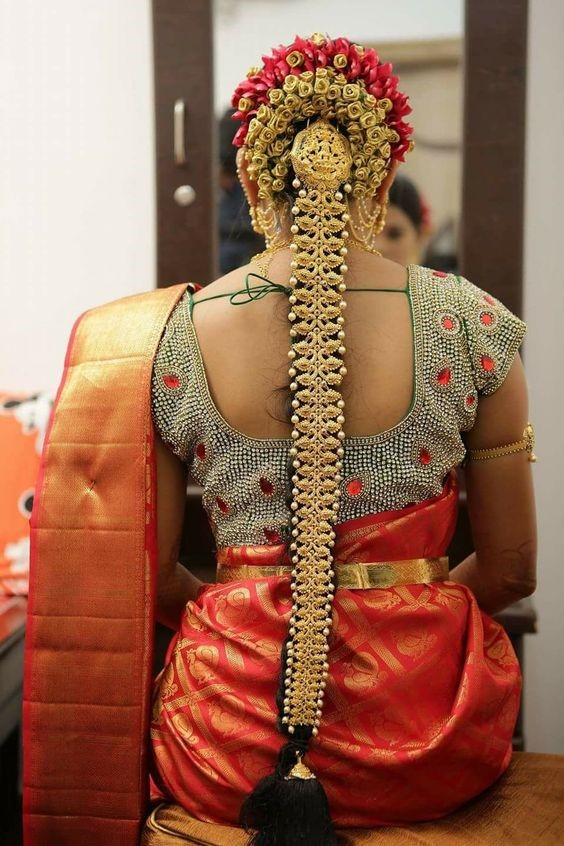 This means hair serpent; is a braid ornament associated with snakes. The "Jada" means hair and "Nagas" means snakes. It is believed that the hair of a woman falling down her knees resembles a black Cobra.
The South Indian women adorn their braids with flowers and therefore, most of the hair ornaments are designed as flowers.
Gold Mangalyam or Talli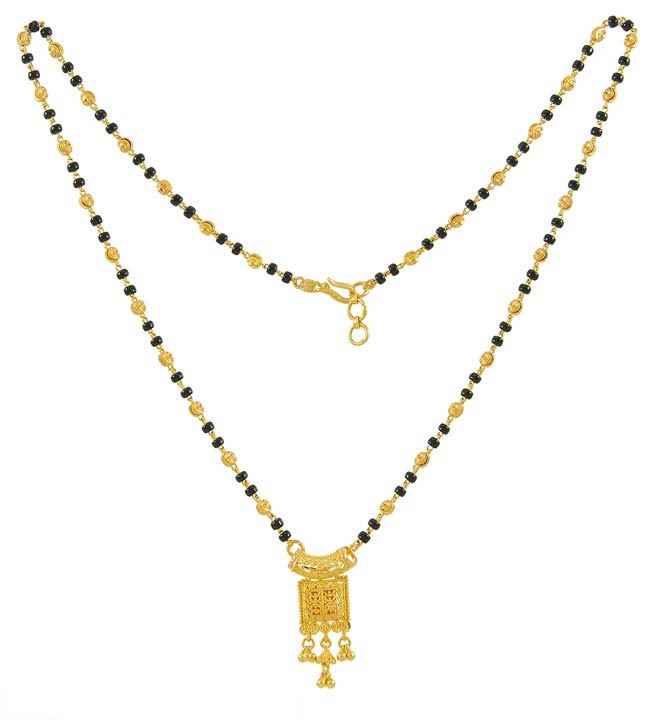 The Mangalsutra is the traditional symbol of married women across southern India. The groom ties Talli around bride's neck on their wedding day that confers the bride as Sumangli, an auspicious married woman. Talli is a gold string with a pendant that may vary as per the local tradition.
Kalata Uru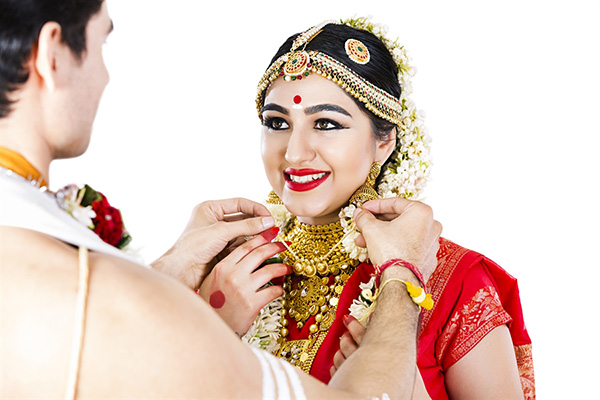 This necklace is worn by the bride on her wedding day only - it is impossible to wear the heavy ornament on a daily basis. The South Indian women wear Kalata Uru at their son's wedding and / or their husband's sixtieth birthday.
Kasu Mala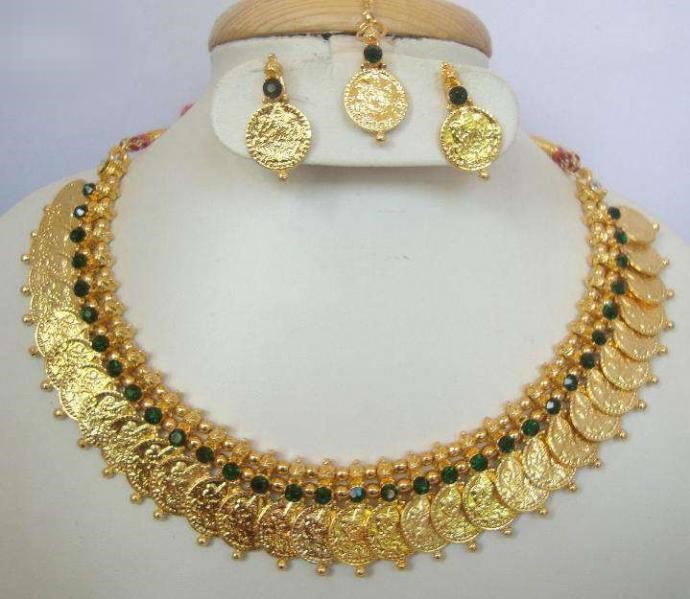 The necklace is constructed using one hundred gold coins which are embossed with figurines of Gods and Goddesses.
Pambadam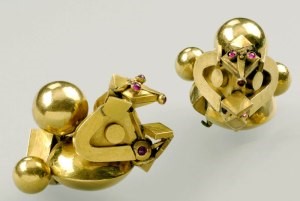 These earrings are designed in various geometric shapes such as a circle, spheres, cones etc. Here, Pamba means snakes and "Pambadam" means the hood of a snake. These earrings resemble the snakes.
Given the weight of the earring, the ear lobes are pierced with a special knife, which are eventually enlarged due to Pambadam.
Mudichu
These earrings resemble twisted snakes, and are one of the most popular forms of ornaments in South India. The golden wires are woven to construct the rings.
The dilated ear lobes are common among the remote communities of South India. Their heavy earrings are created with pure gold and pierced using special knife and process.
Interestingly, the girls of the Kuratti community wear Kunakku, large earrings at an early age, to dilate their ear lobes.
Tandatti
It is another form of massive earrings that are worn by unmarried girls. These earrings are constructed with a golden leaf which is filled with wax.
These are few artworks that depicts the strong bond between their tradition and the yellow metal. Some of these ornaments are disappearing or being replaced with the modern jewellery. However, you may still find them at the traditional establishments of the craftsmen's clans in the South of India.