Understanding the importance of investing in gold for mother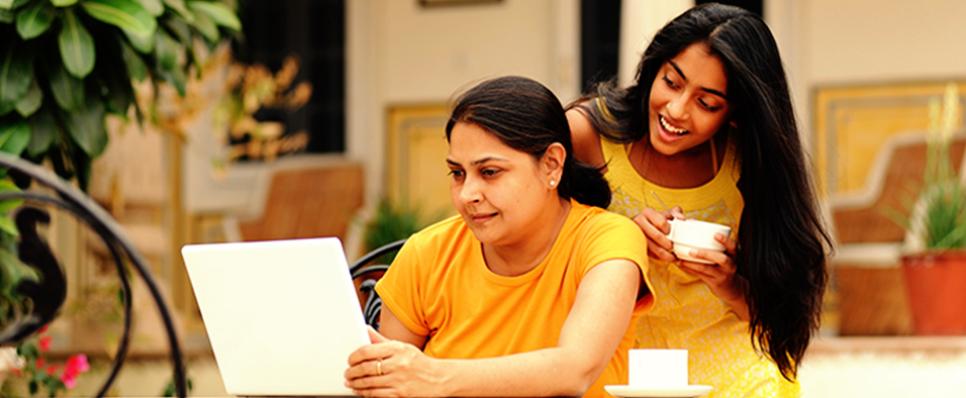 In India, owning gold is about more than building your savings, it is a means of passing wealth from one generation to the next. Your grandmother and mother will have told you as much and may even have spent a large part of their wealth buying and investing in gold.
The idea of purchasing gold jewellery online may not appeal to your mother right away as she may be used to the touch and feel, along with the experience of discussing and negotiating with her favourite jeweller. She may also be familiar with newer ways of investing that require smaller financial input. But this Mother's Day, give back some of the care and consideration she had when teaching you more about life. Give her the gift of a secure future by introducing her to safer, more flexible and more convenient ways of investing in her favourite precious metal.
Various ways to buy gold in today's time
Digital investments in gold through mobile

Mobile app-based payment and mobile wallet service providers offer gold investment as a category on their websites and apps, allowing you to buy this precious metal online.

Your mother may be sceptical about buying gold online, but there are many benefits to exploring this avenue:

You can get 99.5% pure 24 karat gold
100% safe and secure as the gold is stored in secure locations that you can read more about in the Terms and Conditions
You have the flexibility to invest in gold for as low as Re. 1 or 0.001 grams rather than having to accumulate a large amount of money to make a gold purchase
When you decide to redeem your gold, you can enjoy doorstep delivery of physical gold
You can purchase and store gold in your online account to use later

Gold jewellery purchase scheme

This scheme is not only a great thing to tell your mother about but is also a great way to build up to an important purchase you want to make for her! Instead of waiting to save up a large amount, you can invest smaller amounts of money at regular intervals until you can afford the piece of jewellery you are looking to buy. You can enroll in the scheme for 6, 12, or 15 months and pay a pre-fixed amount for 5, 11, or 14 months respectively. The jeweller will either pay the final instalment or offer some discount. You or your mother can buy gold jewellery of her choice in the last month, as per the amount collected. The minimum instalment, under this scheme, varies between Rs 1,000 and Rs. 2,000, depending on the jeweller. The maximum instalment can go up to any amount as long as it is in multiples of Rs. 1,000.

Gold exchange traded funds (ETFs)

ETFs are products offered by asset management companies (AMCs) that are structured, bought and sold much as mutual funds are. A Gold ETF represents ownership in the underlying asset – in this case, gold.

Gold ETFs are open-ended funds that track the domestic prices of the metal and are listed and traded on a stock exchange. Gold ETFs are units representing physical gold which may be in paper or dematerialised form. One gold ETF unit is equal to 1 gram of gold and is backed by physical gold of very high purity. When you buy a gold ETF, you enter into a legal agreement for ownership that corresponds to the actual amount of your investment.

The one thing you or your mother will be required to do (if it hasn't been done already for other investments), is to open a demat account to facilitate transactions. What might be more relevant to your mother is the fact that investing in gold ETFs is advantageous, in that it reduces the costs and worry of having to keep it safe and also provides tax benefits.
Here's wishing you and your mother a wonderful day together!