A guide to buying gold online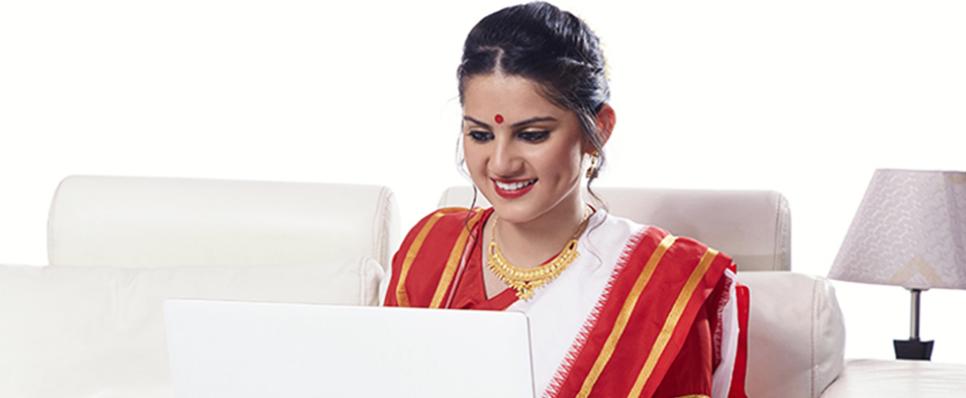 While India is the world's largest consumer of gold, it has the 2nd largest number of internet users . If you're wondering what the connection is, consider this. Where gold could earlier only be bought as jewellery, bars, or coins, there are now newer, more modern investment options- the most recent of which allows you to invest or buy gold online
What are online gold investments?

Online Gold Investments enable you to instantly buy and sell gold online. You can buy and sell pure gold (24-karat) internationally at real time market-linked rates.

What documents will you require to buy gold online?

You can visit the websites of any of the companies offering online gold investments. Some companies also have a smartphone app which can be downloaded and used on your device. On choosing to create an account, you may have to verify your email address, post which you will be asked to fill up an application form. In addition to providing your basic details, you might also have to provide the following:

Identity proof
Address proof
Details of your nominee
Your bank details

Once all the necessary details are filled, you will be provided with a username and password which you can use for managing your online gold investments.

What is the minimum amount you need to spend to buy gold online?

Once you have registered, just log in and you will be directed to a page where you can buy gold. You will have the option of buying gold in grams or in rupees. Some sellers allow you to buy as less as 1 gram of gold or for as low as Re. 1.

What is Gold Accumulation Plan (GAP)? How long will GAP be active for?

A gold accumulation plan is a scheme that allows you to invest in gold online through regular monthly instalments. It enables you to accumulate physical gold over the tenure of the scheme ranging from 1 year to 15 years, with the minimum monthly subscription being as low as Rs. 1,000 per month. This becomes a disciplined accumulation technique under which you can accumulate gold grams by making small but regular subscriptions.

Where will your gold be stored?

One of the best parts about such gold investment schemes is that you don't have to worry about storing your gold. The gold you buy online is the responsibility of the seller, who would most likely have insurance. However, it is recommended that you ask this question or read the FAQs before you make the purchase. An extra fee for storage may or may not be charged.

Can you withdraw the gold you buy online?

If you choose to withdraw your gold, you can usually do so by selecting the quantity and denomination of gold you wish to withdraw. Since each gold coin has a different making charge, you might have to pay for the additional making charges. You should be able to get the amount of gold you wish to withdraw delivered at your preferred address. This delivery would be in the form of gold bullions, gold coins or other minted products that you choose.

How can you sell gold online?

You can sell your gold by choosing the amount of gold you wish to sell. You can only sell off the gold which has accumulated in your account. Once the transaction is complete, the amount for the gold that was sold will be transferred to your bank account. As a result of this, the amount of accumulated gold in your account will go down.

How to complete a gold buying and selling transaction online

While Buying Gold Online:
After you've selected the amount of gold you wish to buy, you will be redirected to a safe payment gateway where you can choose your preferred form of payment.
While Selling Gold Online:
You can choose the amount of gold you wish to sell in grams or in rupees. You will need to share your bank details for receiving the money earned from selling the gold. There might be a difference between the price at which you bought the gold and the price that you'll get when you choose to sell it. This difference exists due to the different taxes involved.
Gold Invoice:
Once you've placed an order for buying gold, you will receive an invoice for the transaction along with the email confirming your purchase.

How safe is your gold?

Online gold sellers would ideally store your gold in safe vaults that are insured, so that you don't lose gold in any situation.
Advancement in technology has now enabled us to deal in gold in a very flexible and hassle-free manner- online. Here's hoping you too benefit from this evolution.
Know about various options which you can use for investing in gold online
Sources: