What are the steps taken by the BIS to enforce the standard of gold hallmarking?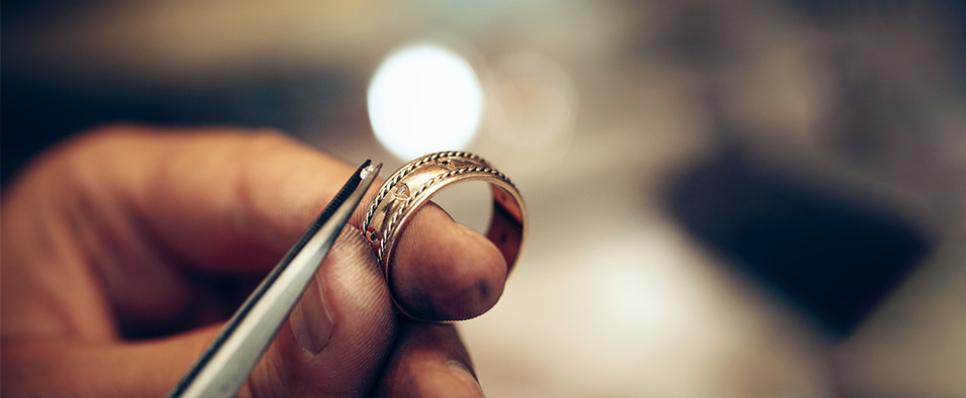 As India's authorised body for setting standards, the BIS (Bureau of Indian Standards) is responsible for enforcing quality standards, setting up best practices, and creating guidelines to which members of various industries must adhere. This ensures that, as buyers, you get what you pay for.
Here are the many ways in which BIS safeguards the interests of gold buyers:
1. Setting standards
When it comes to gold, the BIS is responsible for setting processes of purity check and standardisation of these processes by setting up Assaying and Hallmarking Centres (AHCs). It is based on these processes that the purity of gold is measured, and the price determined. As a buyer, you should know what these standards are so that you can stand up for your rights.
2. Hallmarking gold
As of 15th January 2021, hallmarking of gold jewellery has been made mandatory in India. This means that all gold jewellery manufactured after 15th January 2021 must be hallmarked for 14, 18 and 22 karat purity levels.
In India, the BIS licenses AHCs to hallmark gold. Gold hallmarking is a process that involves measuring the purity of gold and branding it with the following four symbols that form a 'Gold Hallmark'.
1. BIS Logo
2. Purity and fineness denoted as 14K585, 18K750 or 22K916, (For 14, 18 and 22 karat gold respectively)
3. Jeweller's mark
4. AHC's mark
While the purity of gold can be tested at any AHC near you, a gold hallmark ensures that the processes followed can be trusted because they are as per BIS standards.
3. Issuing licences to jewellers
One of the most important responsibilities of the BIS is to license jewellers to sell hallmarked gold under the Jeweller Registration Scheme. To get licensed by the BIS, jewellers must undergo a rigorous registration process in accordance with BIS guidelines, pay a nominal fee, and submit a number of important documents. All BIS licensed jewellers need to display the logo of BIS with the wording 'Hallmarked Jewellery available for sale', as shown below, and a hallmarking certificate, both of which you, as a consumer, can ask to see.
These jewellers must also have a 10x magnifying glass available for you to see the four symbols of a gold hallmark clearly. Once the licences have been issued, the BIS is also responsible for renewing them. However, there are situations where a jeweller's application may not be accepted – for example, if their licence was earlier revoked or not been renewed. You can find a licensed jeweller closest to you by clicking here.
4. Issuing licences for AHCs
In a similar vein, the BIS also registers and licenses AHCs to hallmark gold. These AHCs must follow certain parameters in order to retain their licences. These include:
1. Undertaking the chargeable testing of jewellery/samples brought in by consumers on priority.
2. Issuing an assay report once the gold article has been properly hallmarked.
3. Redressing complaints from consumers.
To obtain their Grant of Recognition, the licensed AHCs must apply with specific documents, the list of which can be found here.
5. Surveillance and monitoring
To ensure that licensed AHCs are working as per the defined processes, BIS officials conduct timely checks of these centres. These include periodic checks of the machinery used, as well as the efficiency of the staff. The BIS also ensures that all AHC technicians have the necessary skills required to hallmark gold correctly. Hence, it provides regular training for the hallmarking staff and conducts routine inspections to test their skills.
Beyond regular checks, the BIS also conducts surprise raids and periodic audits at AHCs based on the complaints they receive. In addition, jewellery stores are also sometimes visited by BIS officials who do random sampling of jewellery pieces to ensure all of them have a genuine gold hallmark.
6. Upgradation
Setting standards is not a one-time job. The BIS regularly updates its standards to protect consumers from any malpractices in the industry. With the advent of new tools, advances in technology and processes, along with the ever-changing market dynamics, business conduct often evolves. The BIS ensures that in order to safeguard consumer interests, all industry players comply with its quality standards.
7. Consumer complaint redressal
The BIS has empowered all members of the gold industry to lodge both online and offline complaints about malpractices. This includes individual investors like you, as well as institutional investors such as banks, financial institutions, and gold mining companies.
Offline complaints:
1. In case the purity of gold jewellery is lower than what has been marked on it, the purity testing charges are returned to the consumer by the BIS-licensed AHC that carried out the test. The jeweller will have to replace the jewellery according to the existing schemes.
2. In addition, the BIS can impose a penalty that equals double the difference in standard observed while testing, multiplied by the weight of gold used in the jewellery, into the prevailing gold rate.
3. Under the BIS (Hallmarking) Regulations 2018, consumers can lodge complaints in case they find jewellers resorting to unfair hallmarking practices. Depending on the severity of the act, the jeweller's BIS certification of registration may be cancelled. Violations can include:
a. Hallmarking done from a non-recognised AHC
b. Counterfeiting of Hallmark on articles
c. Sale of articles with incomplete Hallmark
Online complaints:
1. These can be registered through the BIS Complaint Registration portal, on email, and via the android mobile app called BIS Care.
2. For in-person complaints, BIS has a Consumer Affairs department at its New Delhi headquarters, and Public Grievance Officers at its regional and branch offices.
8. Punishment
If any jeweller violates the above-mentioned rules, then he will be penalised and imprisoned for one year. The penalty imposed may be worth five times the cost of the object (jewellery and artefact).
9. Consumer awareness
Lastly, one of the major responsibilities of the BIS is to make consumers like you aware of the rules and regulations with which all the BIS hallmarking centres, jewellers, and AHCs must comply. All information regarding the standards set by the BIS can easily be accessed on the BIS site2. The BIS also conducts various consumer awareness programs and campaigns and publishes brochures periodically to ensure that consumers are updated with the latest information and announcements.
Even with all these efforts in the right direction, there's a lot more that the BIS is working towards standardising. Currently, only 26,000 of the 3.5 lakh+ jewellers in India are licensed by the BIS.
2
https://bis.gov.in/