World's largest gold museum - Museo Del Oro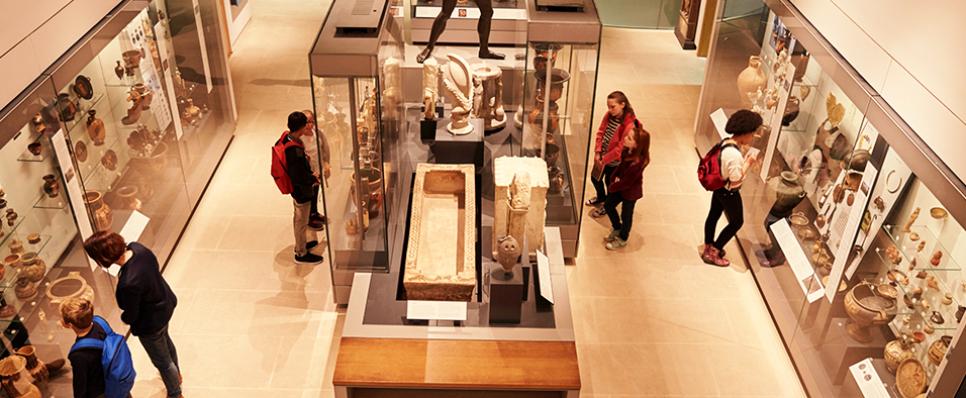 Housing over thirty thousand pieces of pure gold artefacts that date back to the early periods of the indigenous South American cultures, Museo Del Oro- the gold museum- is a must visit you will find in Bogota, Columbia. Here's a guided tour of the gold stories of this world-renowned place of history.
Curated with excellence, the several thematic rooms allow you to travel through time to appreciate the various exhibits that range from animal sculptures to ritualistic essentials. The second floor is where the display of permanent exhibitions begins. The first room is known as the 'People & Gold in Pre-Hispanic Columbia'. This room features authentic work by goldsmiths from the Calima, Muisca, San Agustín, Tairona, Tierradentro, Tolima, Quimbaya, Urabá and Zenú tribes and even has a special section dedicated to the 'After Columbus' era.
The subsequent floors unveil the secrets of the shamanic ceremonies and are divided into the 'Offering Room', 'Offering Boat' and 'Lake'. This trio represents the three steps of the rituals conducted. The final room is also known as the 'Profundation Room' where you can learn the history of a few significant pieces through engaging videos.
The Muisca Raft is one of the most prized possessions of the museum. This artistic figure is a Pre-Columbian gold votive and is famously known to be the precursor to the myth of El-Dorado – a city made of gold. The exhibit is that of a gold raft that was used in initiation ceremonies by indigenous tribes. The story behind this is that- at Lake Guatavita, there used to be a ceremony to celebrate the appointment of a new chief. For the ritual, the heir to the chieftainship would cover his body with gold dust and jump into the lake along with offerings of gold and emeralds for the Gods. Another exhibit in the museum also showcases the principal chieftains adorned in gold feathers.
The museum proudly boasts a Pre-Columbian collection of 1,586 gold objects that are a testament to the exceptional metalsmithing skills of the artists of the era. The exhibition emphasises on the usage and purpose of these objects, the techniques involved in the daily life of these communities.
What began in 1934 as an initiative of the Bank of the Republic (Columbia) to protect and preserve the archaeological patrimony of Columbia has today grown to become the most visited tourist spot of the country! Over the past eight decades, this gold museum has grown and gone through multiple renovations and today features temporary exhibition rooms, an auditorium, a restaurant, and a cafe, and a souvenir store.
It is safe to say that at the Museo Del Oro, all that glitters may indeed be gold!