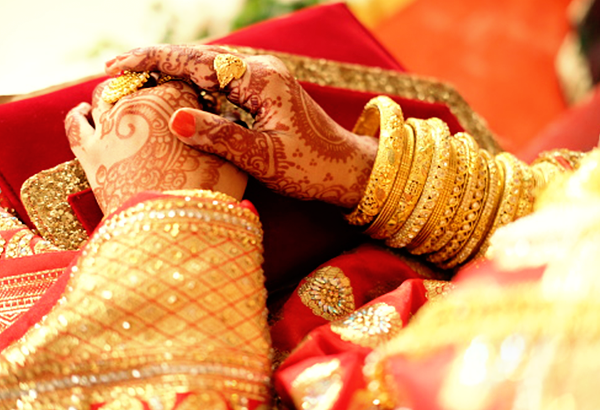 While India remains one of the largest markets in the world for gold, it has been observed that Indians prefer buying gold in the form of jewellery, rather than as gold coins or bars. In other words, while gold plays a significant part in Indian culture, gold jewellery has been the principal form of ornamentation for centuries.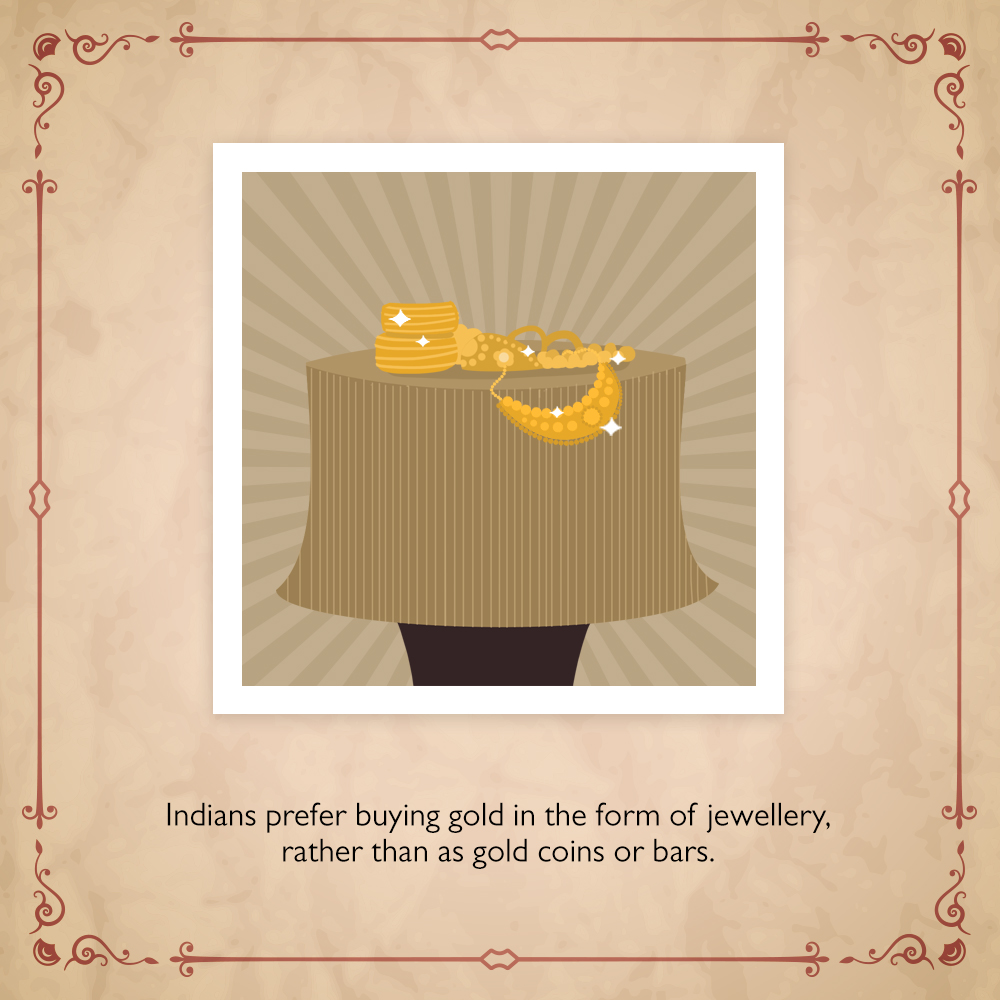 One would certainly have observed the purchase of gold at every important milestone of an individual's life. Most rites of passage associate some ritualistic significance or other to gold, with weddings being a prime example.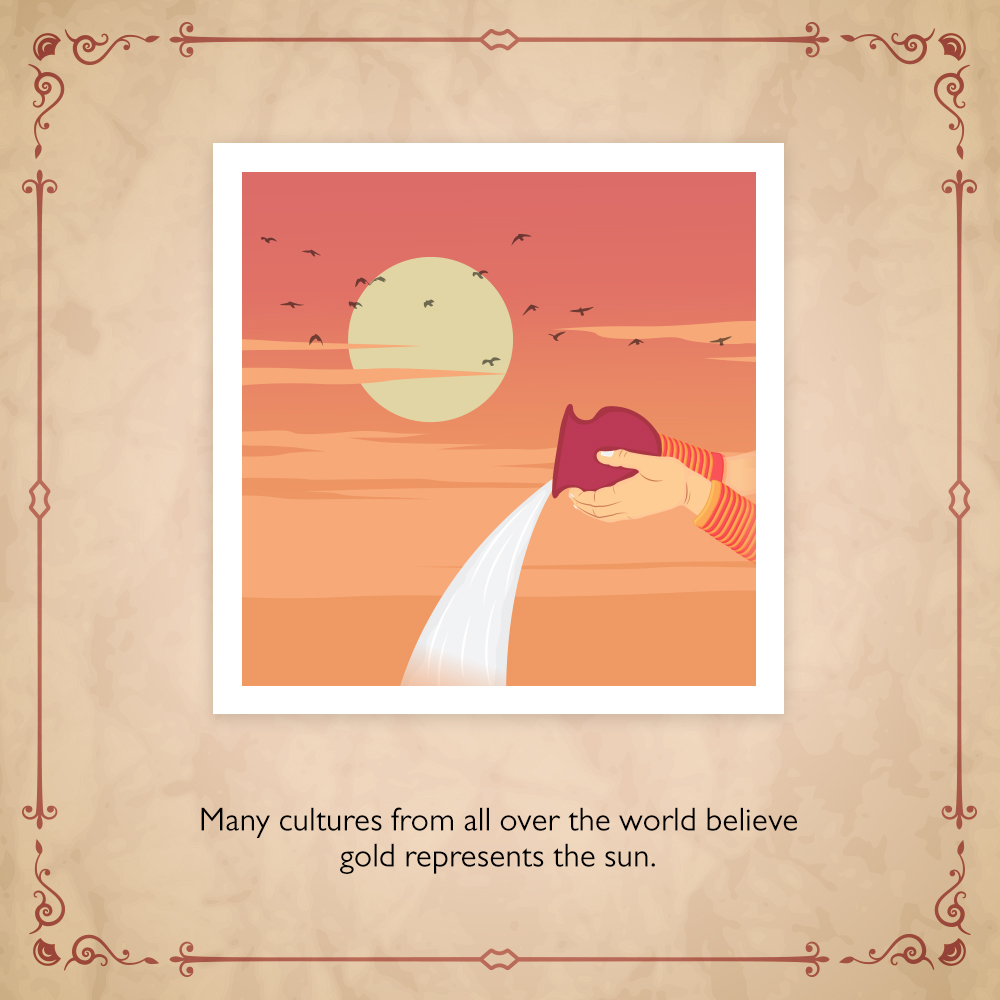 Many cultures from all over the world believe that gold represents the sun. In India, it is also considered auspicious and sacred, which is why it forms an integral part of the rites and rituals associated with weddings, both physically and symbolically.
Let's take a look at the symbolic relevance of gold in weddings.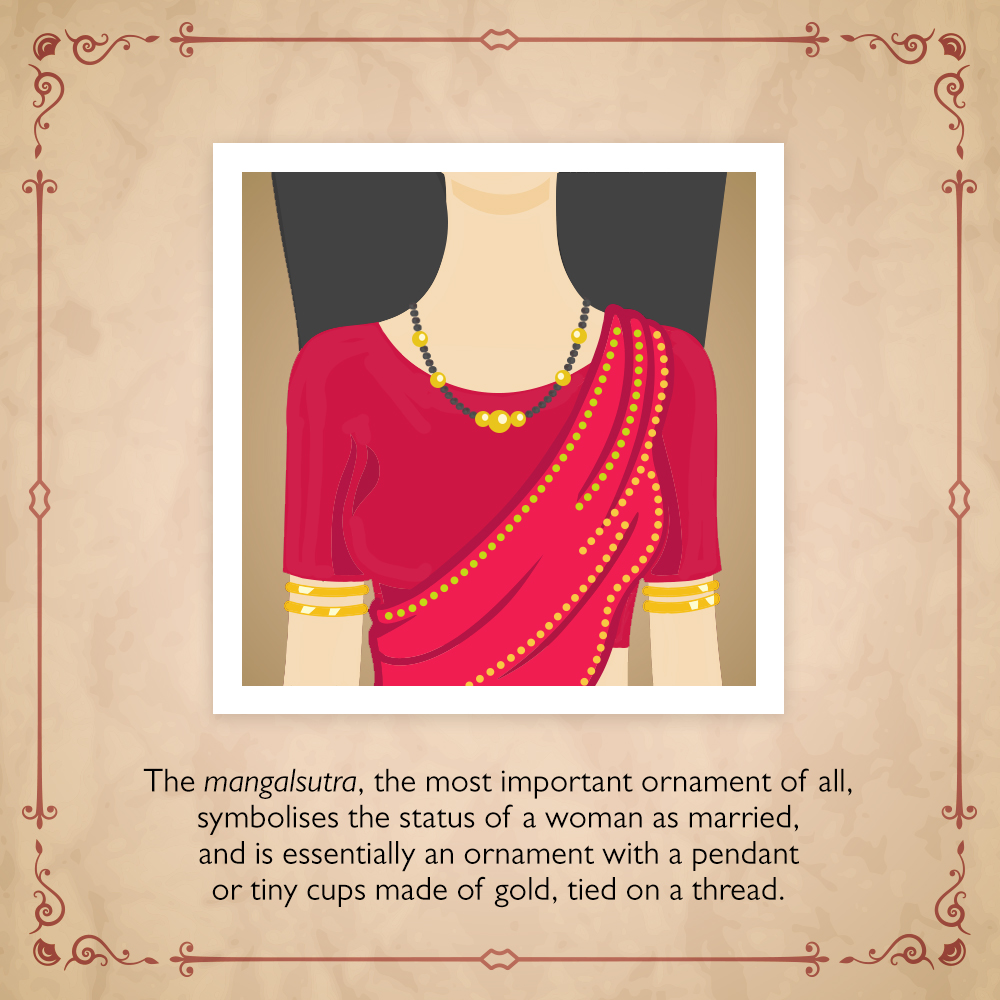 Indian author and mythologist Devdutt Pattanaik explains the importance of gold in the ornaments worn by the Indian bride during her wedding in this way. The concept of solah shringar requires the Indian bride to be adorned in sixteen different types of golden ornaments to make her auspicious. The mangalsutra, the most important ornament of all, symbolises the status of a woman as married, and is essentially an ornament with a pendant or tiny cups made of gold, tied on a thread. The cups signify nourishment – which is considered to be the mutual objective of marriage for both the partners – towards each other and their family. It is gifted to the bride and groom by their families and serves to remind the couple that for their union to be blessed with abundance and strength, they should be as pure and resilient as gold.
Gold is also commonly gifted to the newly weds as a symbol of auspiciousness for the start of a new journey and as an asset too.
For its auspiciousness gold is believed mandatory in a lot of wedding rituals.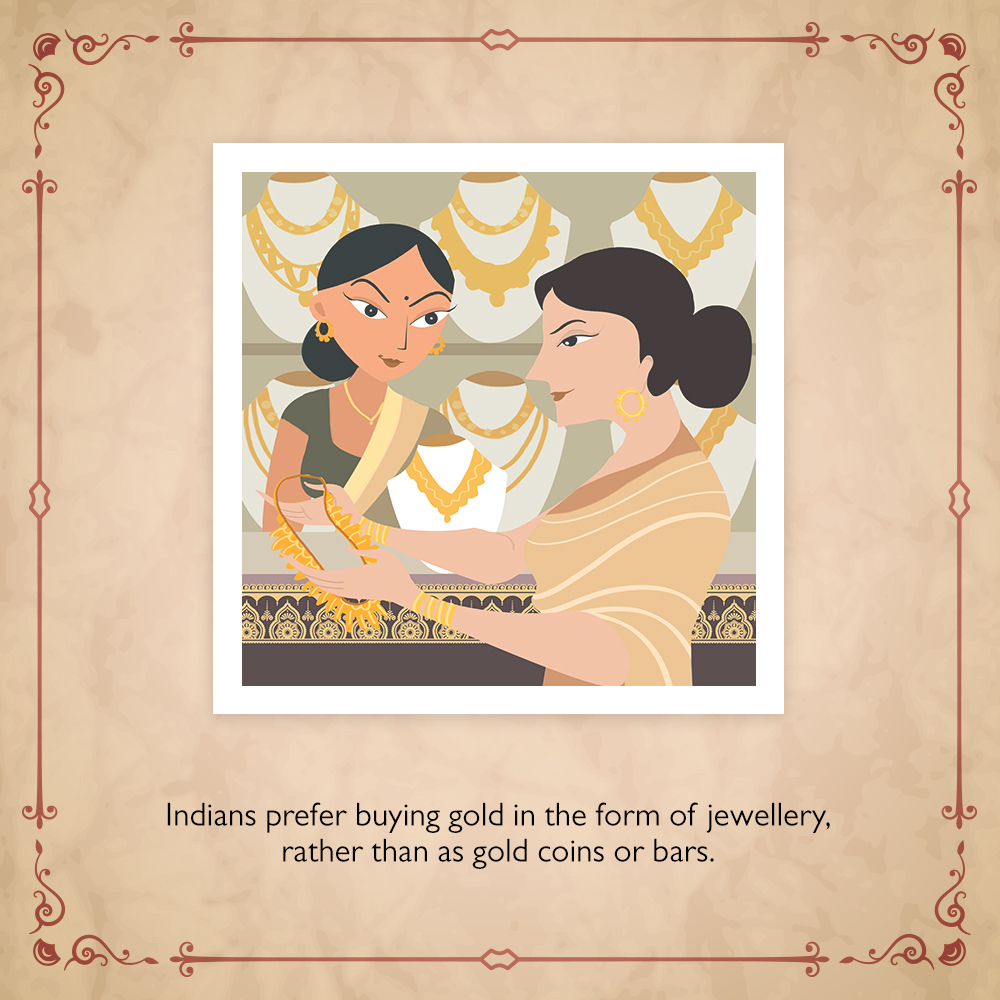 If one were to look at it from a practical perspective, it could be equally important because gold is as liquid as currency. As a result, buying gold jewellery is viewed as a safe investment as well as a means of saving money for the future. This is one of the reasons why gold is a big part of Indian culture and is bought at important junctures in one's life, with wedding shopping being the largest and grandest purchase of them all.