Assamese jewellery: Traditional assamese gold jewellery designs that you need to buy!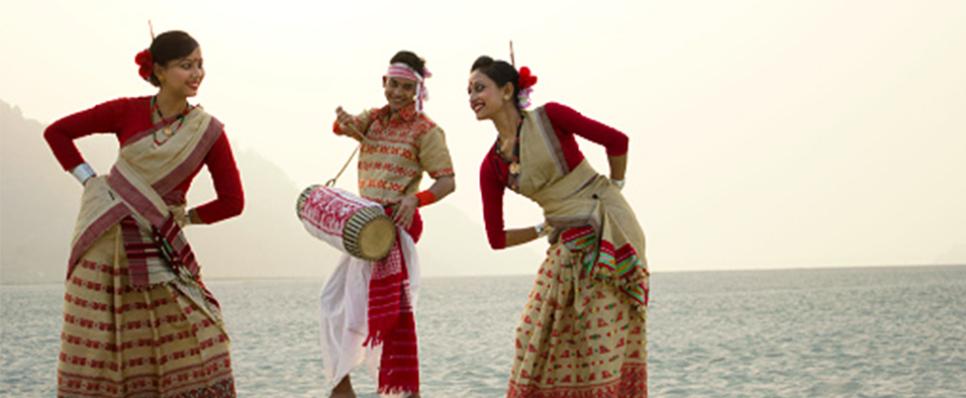 Jewellery designing has been a popular art form in Assam for centuries. The Ahom dynasty, which ruled what is modern-day Assam for almost 600 years, was responsible for popularising the practice of extracting gold dust from the sands of various rivers during the time. Both gold-panning, which is a traditional gold mining technique that involves extracting gold from sand deposits using a pan, and manufacturing of gold, flourished in medieval Assam.
At the time, wearing gold jewellery was confined only to members of the royal family. But this slowly changed as gold became popular among the locals as well.
The designs of Assamese gold jewellery were mainly inspired by flora, fauna, household items, and even musical instruments. Most of these ornaments were traditionally gold-plated, but modern jewellery pieces use gold as the base as well.
Here's a look at some classic Assamese gold jewellery items that are extremely popular even today:
Loka paro- assamese bridal jewellery

An ornament without which no quintessential Assamese bride's look is complete - loka paro - consists of a pendant and a pair of earrings embellished with identical pigeons ('paro' means pigeon). These are made of gold and rubies, and were originally worn by dignitaries of the Ahom dynasty. When you closely look at loka paro, you'll notice it is enamelled (made by fusing a thin layer of glass with gold).

Courtesy: Craftsvilla

Assamese gam kharu

Made of gold and inscribed with floral patterns, this bracelet or bangle with a clasp was traditionally worn by men. It has now become very popular among Assamese women as well. Gam kharu is commonly worn on special occasions such as weddings or Bihu.

Muthi kharu- Assamese gold jewellery

A solid and sturdy gold bracelet made purely of gold, muthi kharu is also an integral ornament in an Assamese bride's jewellery box. Owing to its sturdy make, muthi kharu gives the look and feel of a cuff bangle. Apart from weddings, you will see women of Assam wearing muthi kharus on festivals like Bihu and Durga Puja.

Jon biri

A crescent-shaped pendant and earring set made of gold, jon biri is usually handmade and is worn by Assamese women on weddings and special occasions.

Galapota / golpota- assamese jewellery

A neckpiece made of gold, golpota or galapota has different floral designs engraved on it. Galapota is basically an Assamese choker necklace. Many of the modern Galapota designs have meenakari work done on them which make for vibrant jewellery pieces.

Courtesy: Assamvilla

Dhol biri

Inspired by and named after a famous musical instrument, dhol biri is one of the most popular styles of neckpieces and earrings among Assamese women. Designed in the shape of a drum (dhol) and covered with gold foil, it is one of the oldest designs of traditional Assamese jewellery.

Kerumoni

Widely worn by the locals of Assam, kerumoni is an intricately crafted ornament made of gold. It is round, with one side wide, one narrow, and a hollow centre. The design was originally used for earrings but was later incorporated in pendants as well.

Pepa

Just like dhol-biri, this ornament takes inspiration from musical instruments as well. Pepa is an Assamese hornpipe folk instrument made from the horn of a buffalo. This design of a hornpipe instrument is also used to make jewellery. A typical pepa set is crafted in gold and consists of a necklace and earrings with matching designs and colours.

A result of fine craftsmanship and immense dedication, traditional Assamese gold jewellery is rare and exquisite. Even today, the gold jewellery market of Assam boasts of some exemplary designs that are admired by jewellery lovers across the country.