The auspicious 3.5 days of buying gold in India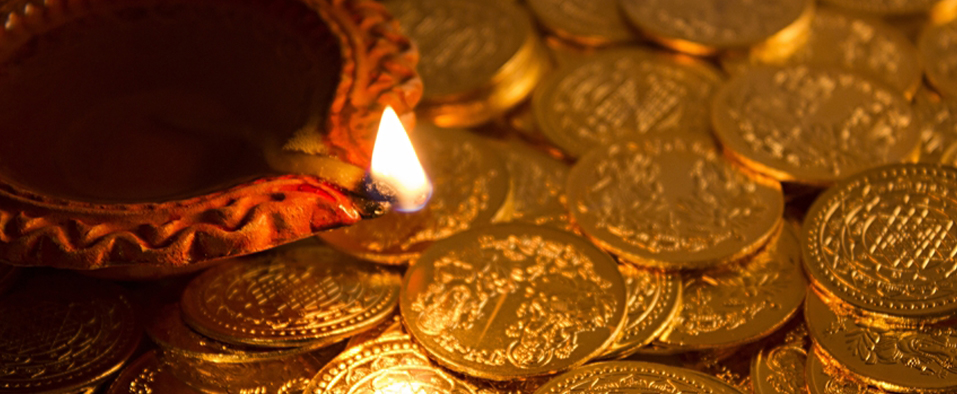 India has always given each element in the universe a special sacred space. Gold is regarded as the purest of the metals because of its immense spiritual and religious significance. It is said to be made of energy waves from the element of fire that burns everything that blocks one's overall growth, spiritually or physiologically.
While buying gold on any given day is equally pious, buying them on any of the following 3 and a half days of the year is said to be especially auspicious.
Gudi Padwa: It's the first day of Shukla Paksha – the waxing phase of the moon in the Hindu calendar month of Chaitra. It usually falls in March or April and is celebrated as New Year in Gujarat, Maharashtra, Northern India, Andhra Pradesh, Telangana and Karnataka.
Akshaya Tritiya: Also known as Akha Teej or Akhatrij, this is the third day of Shukla Paksha in the Hindu calendar month of Vaishakh. Usually, it falls either in April or May.
Dussera: the 10th day of Shukla Paksha in Ashwin month, either in September or October. It was on this day the god Ram killed the demon Ravan, a sign of goodness winning over evil.
Half Muhurat: It's half of Diwali day i.e. Kartik Shukla Pratipada. It is also celebrated as a New Year by Gujarati's.
As these days are based on the Hindu calendar, the dates on which each of these are celebrated vary each year.
So why are these days so auspicious to buy gold?
In Indian astrology, the location of stars and planets are reviewed before taking an important decision. On these three and a half days the alignments of the planets are said to be favourable, and one can initiate any good deed on one of these days without having to look for a muhurat.
On such days as these, it's common to see people choosing to move into a new place, get married, make important purchases or sign documents. It is believed that whatever one does or purchases on these auspicious days multiplies. Hence, many people prefer to buy gold which a symbol of prosperity in India. So, when one brings home gold on any of these three and a half days, the belief is that one welcomes overall prosperity into his or her life.
These 3.5 days are thus hoped to be heralds of golden days to come!
Thank you for your feedback. We'd love to hear from you how we can improve more. Please login to give a detailed feedback.