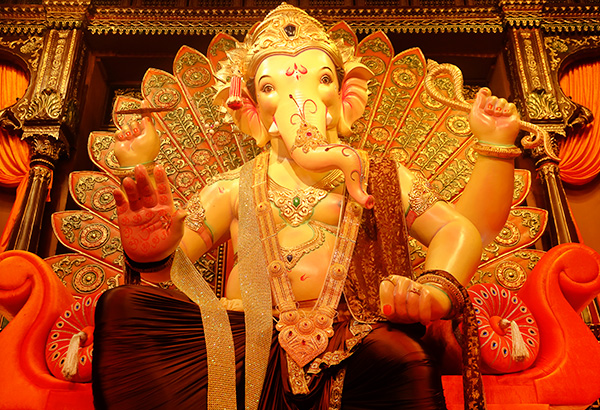 The 10 days of Ganpati are a treat for every Maharashtrian! No other time of the year feels as happy, as bright, and as auspicious than when our favourite God graces us with his presence. We dance the days and nights away with our fellow devotees and enjoy the company of our nearest and dearest.
Gold, the most auspicious metal of all, adds the positive suvarna to the festivities - breathing life into the sarees we wear, the Ganpati we decorate at home, and the magnificent pandals around the city that you have to see to believe!
Here are the best places around Mumbai to experience the holy happiness that only the auspicious combination of Ganpati and Gold can bring.
GSB Seva Mandal
Shree Guru Ganesh Prasad, Bhookailash Nagar, 400022
Ganpati Bappa Morya! Mangal Murti Morya! What makes the Murti at GSB Seva Ganesh pandal "mangal"? It is the whopping 68 kgs of gold ornaments adorning the idol! Every Mumbaikar knows of the city's richest Ganpati- this year, the idol is reported to be insured for a whopping 266 crores, and is expected to conduct over 70,000 pujas this festive season! It's a sight you'll have to see to believe!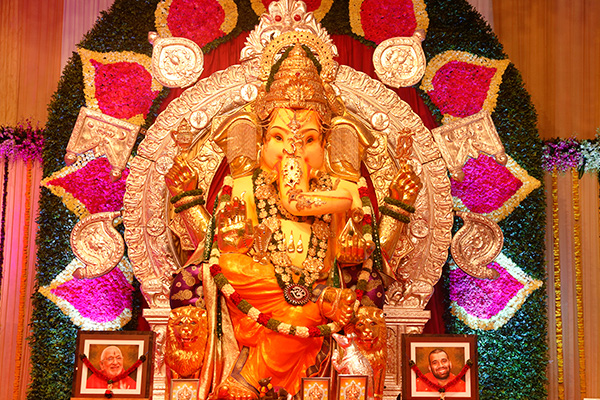 Credits - GSB Seva Mandal
Fortcha Icchapurti Ganesh
Icchapurti Ganesh Chowk, 400001
The Ganesh pandal at Fortcha Icchapurti is currently in its 64th year. Today, the pandal houses idols from across the world- from Cambodia to Rome to Japan- and even boasts of being completely eco-friendly.
Here, Bappa's head is ornamented with a majestic gold mukut (crown) that celebrates his eternal wisdom and might. Since gold is auspicious to Hindus, it is offered to deities on festive occasions. And Ganpati, Maharashtra's most celebrated festival is incomplete without gold jewellery. A sight to lift your spirits!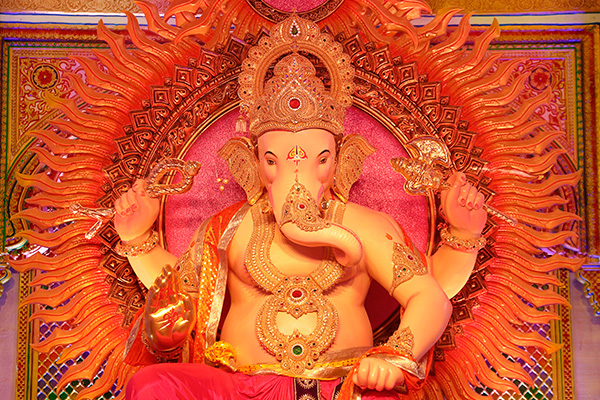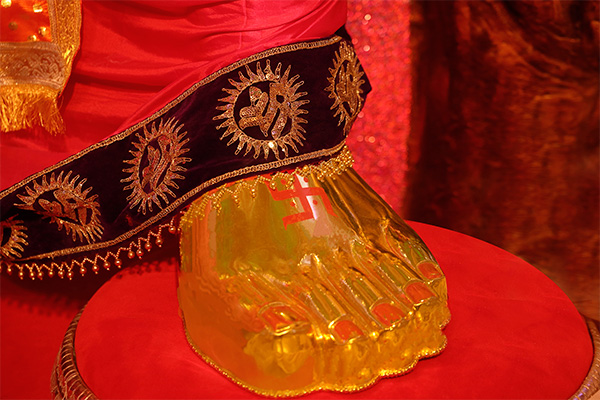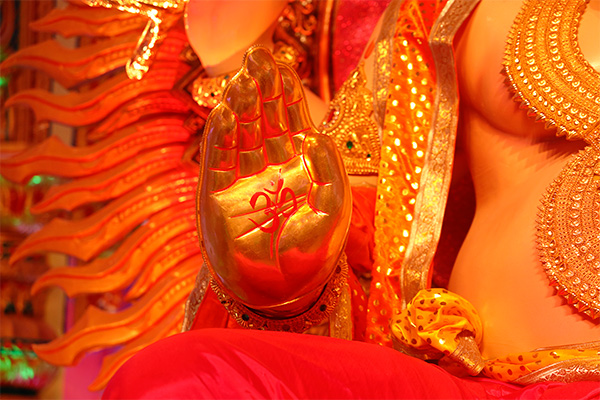 Girgaumcha Raja
Nikadwari Ln, Kotachi Wadi, Ambewadi, Girgaon, 400004
Gold, a symbol of triumph and divinity, adorns the 22-foot Ganesha idol at the Girgaumcha Raja pandal. Every part of Ganesha's body holds relevance and is covered with gold; his two tusks- one broken, his four hands, and his large belly, all symbolising the wisdom and self-awareness for which we all must strive.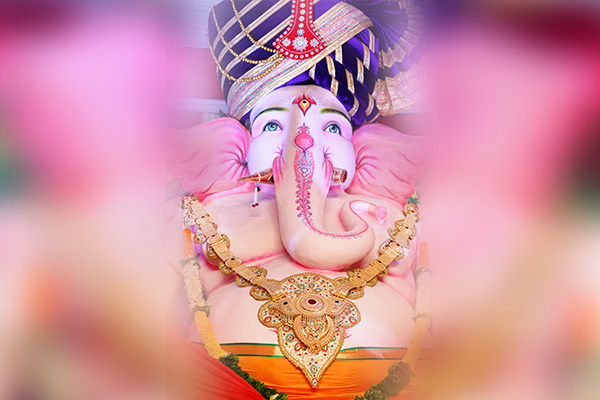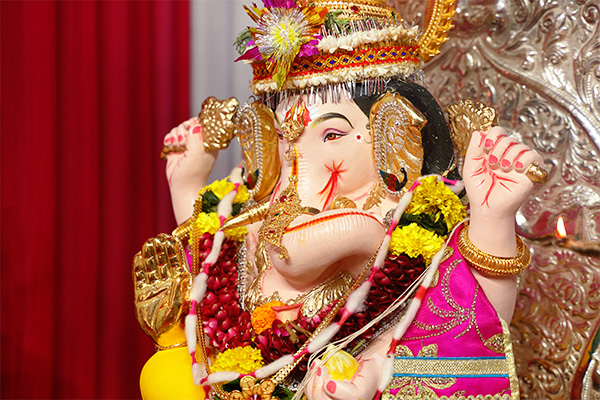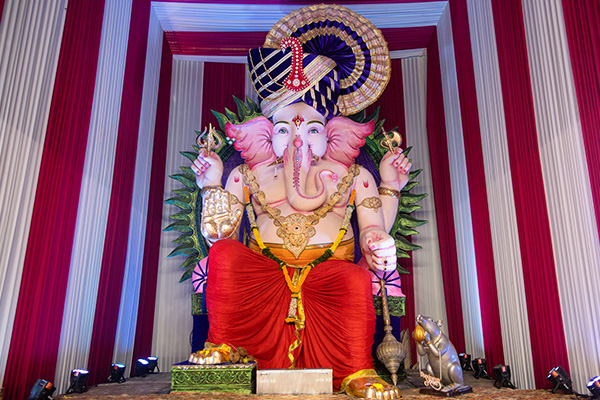 Khetwadicha Raja
Khetwadi Lane no 12, 400004
Known fondly as Mumbai's own Kumbh Mela, the 13 lanes of Khetwadi are a celebration of colour and energy during Ganpati! Since 1959, they have featured treasures like a 21-headed Ganpati, Bappa sitting on a snake, and more. This year's main attraction sits in the 12th lane- the Khetwadicha Raja pandal- where a 24-feet tall Ganpati towers over you in all its glory. Ganesha's vahan of choice is seen beside him- a gold mushak (mouse). Even the rope in the Lord's hand is made of gold.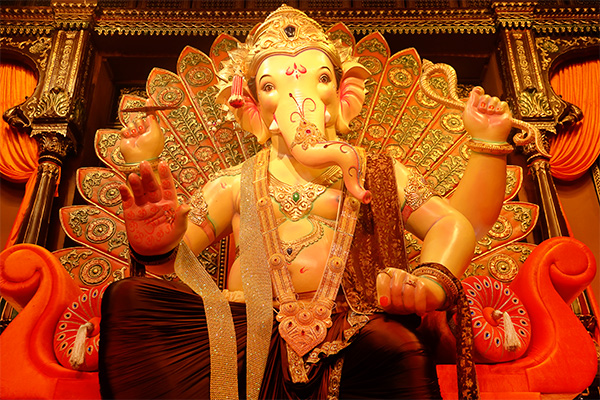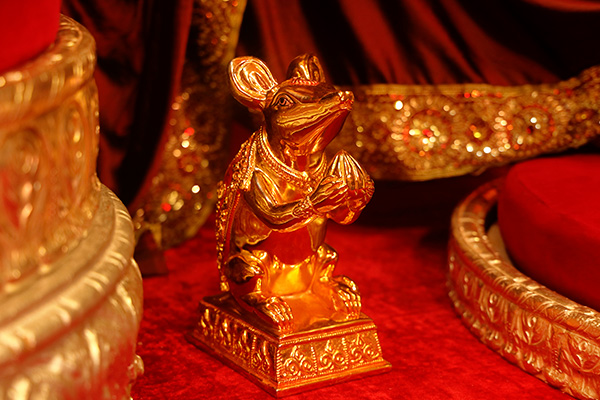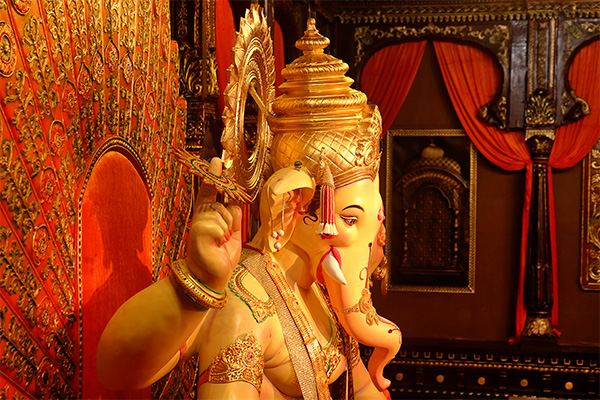 Jewellery just for Bappa!
We all know someone who buys a lot of gold jewellery to adorn their Ganpati or home, or to donate to their temple of choice. But did you know that jewellers too have specially curated collections?
P N Gadgil & Sons have a plethora of gold ornaments to embellish your Ganesha at home. Gold mukut, ear cuffs, haar, modak, mushak and more, can make your Ganesha look larger than life.
The renowned jewellers Waman Hari Pethe also expressed their devotion to Lord Ganesha by adorning their idol with opulent gold ornaments, as shown below. The gold mukut and the ostentatious gold haar completely make a statement on our beloved God's idol.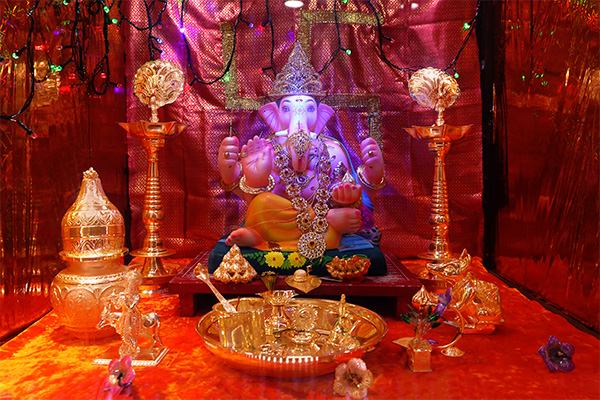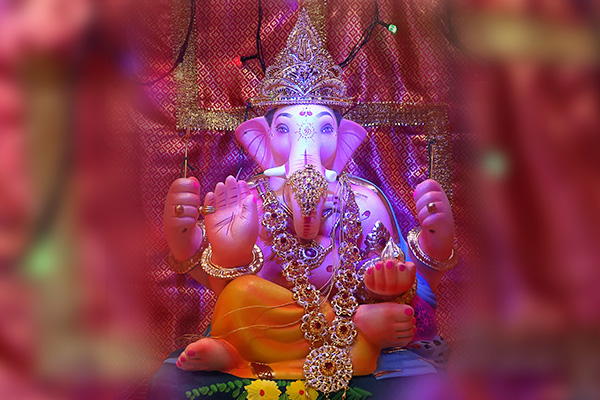 Credits - Waman Hari Pethe Jewellers
Bappa comes home!
Ganpati is the time to dig our finest heirlooms and treasures, and dress in our finest. Women are seen wearing a customary gold vanki (armband) around the right arm. Gold necklaces and earrings passed down through generations are coupled with traditional sarees and can even brighten up festive fusion wear for those who have a more contemporary sense of style.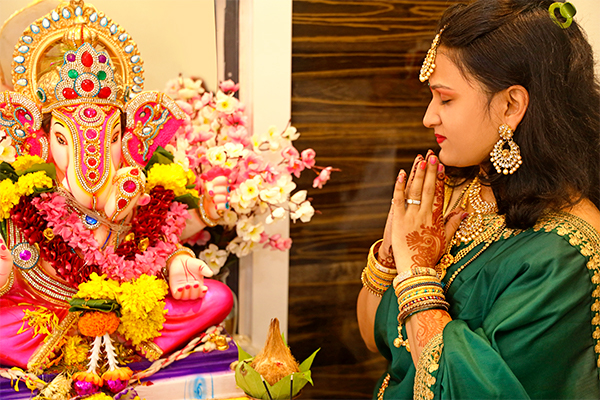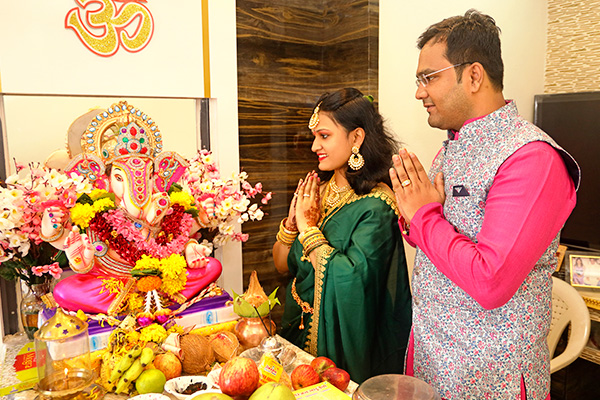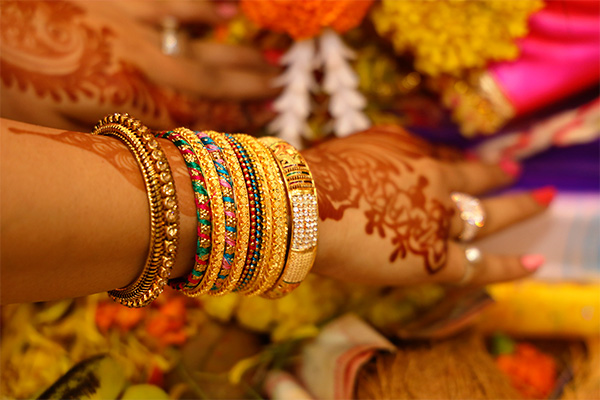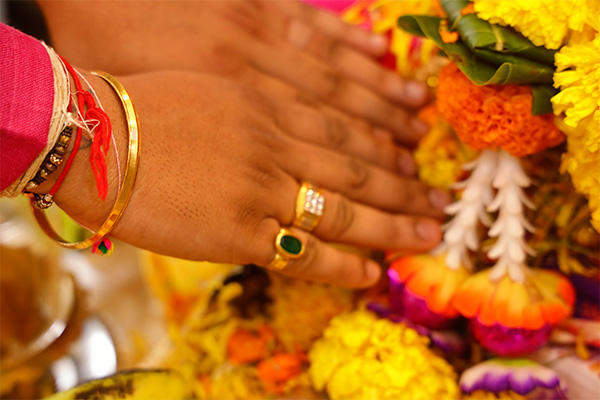 From the floral decorations, to the delectable homemade modaks, to the beats of the Nashik dhol, Ganpati brings 10 days of pure harmony, positivity, and good luck! And no Indian celebration is complete without gold, the mangal suvarna that creates beautiful moments and memories.