Gold designs for women in their 30s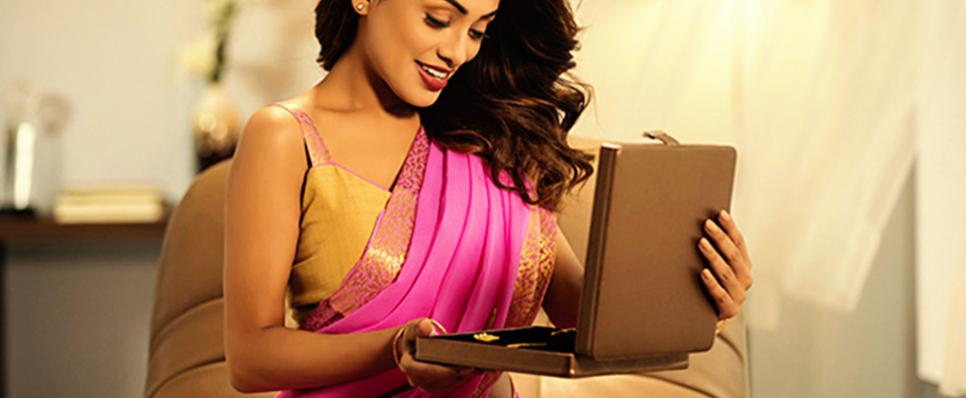 For many women, 30s marks the fabulous decade when we finally accept ourselves and begin to take responsibility of our lives. For a lot of us, it is the real beginning of adulthood. By this time, we finally start enjoying an established career, and maybe a blissful marriage. A lot of us also start thinking about starting a family.
It is the glorious decade when we feel pretty good about ourselves and our beloved gold pieces become an extension of our personalities. You too can experiment with your looks by trying out more sophisticated and customised designs that show just how much you've grown.
Here are some ways gold can elevate your look in your 30s.
Let your jewellery speak for you at your workplace.
These designs go great with Indian formals. An elegant way to add a golden touch that replaces the go-to choices, like jhumkas, which may be too heavy for a corporate look:
Courtesy: polyvore.com
If you're looking for something to go with your western outfits, these rose gold designs won't let you down:
Courtesy: amazon.com
If you are planning to host a friends' get-together, you can pair some floral designs with a semi-casual outfit, whether it's a kurti with jeans, or a comfortable yet fashionable dress. Here are some designs you can add to your wardrobe on your next shopping spree:
Courtesy: bluestone.com
When it comes to gold, there are so many colours to choose from- rose, green, yellow, and white- and innumerable designs that can suit your personality. Designs like these will help you stand out at the many social events and wedding ceremonies you'll be attending now, be it weddings, family functions, or parties.
Courtesy: bluestone.com
Courtesy: grtjewels.com
Courtesy: interclodesigns.com
Courtesy: interclodesigns
Courtesy: grtjewels.com
Our 30s are all about taking the center stage of our own lives and enjoying the spotlight. It's about family, social circles and wholesome relationships. What better way to shine than with some gold?