Marriage anniversary? Perfect occasion to surprise your wife with gold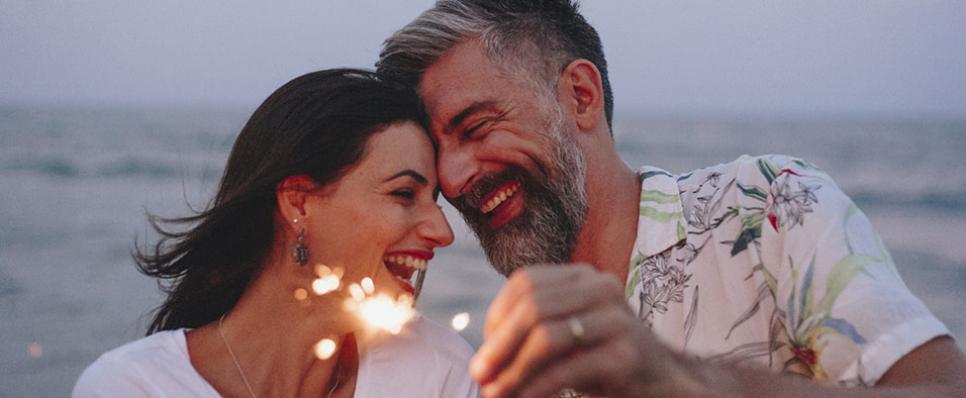 She loves the sparkle and her face lights up when she wears gold jewellery. Yes, gold is any woman's first love, and your wife is no exception. In addition to being a great gifting option, gold is a tried and tested investment option as well. It has passed the test of time in terms of consistently increasing in value. If your anniversary is approaching, it is the ideal time for you to think of surprising your wife by gifting her beautiful gold jewellery.
Reasons to gift gold to your wife this anniversary
✔ That effervescent, glittering, and priceless smile on your wife's face
✔ It's a gift of financial safety for her
✔ A great investment option, going forward
✔ Giving a gift that actually appreciates with time
Gold is an asset:
While a designer bag or perfume or clothes last for a couple of wears, gold is the only gift that grows in value over a period. The best part for you is that you have various direct and indirect options to invest in gold. You could gift your wife physical gold or go in for gold Exchange-Traded Funds (ETFs), which are becoming highly popular these days as an investment option.
Gold is security:
Gold is versatile and holds universal value. This means your investment will be useful when you need it the most and where you need it the most. Gold can be one of the best hedges that you could provide your wife with, against ever-increasing inflation. This is simply because gold prices generally tend to rise along with the rise in the prices of other commodities. Your wife will always feel safer with gold by her side.
Gold can help in future:
Gold is highly valuable and is an important avenue for long-term investment. Small and regular investment in gold will go a long way in terms of planning your children's education, marriage, and your retirement. Thus, it makes a perfect gold gift for wife on your anniversary.
Gold is available in a variety of options
Gold can be gifted in several ways, such as physical gold, paper gold and digital gold. Physical gold is the most common form and can be gifted as jewellery, gold coins and gold bars. You can gift paper gold by investing in gold mutual funds and gold Exchange-Traded funds (ETFs). Digital gold is a newer form of investment where you can buy 24-karat gold through mobile wallet platforms and accumulate it in digital form.
Gold jewellery gift ideas for anniversaries
Gold is one of the best ways to express your feelings and make your wife feel special on your wedding anniversary. Let us look at some of the best gold jewellery gift options you can explore: 
1.    Love pendant: Timeless and classic, love pendants are an extremely popular gift option. You can get them customised and even add pictures of the two of you, inside the locket. Love pendants are an ideal pick if you are looking to gift gold jewellery to your wife.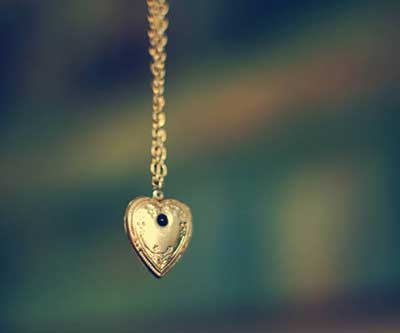 2.    Infinity bracelet or necklace: Infinity bracelets and necklaces symbolise eternal love. What better way to express your affection for your wife than with this beautiful symbol of commitment? It can be worn as part of a special ensemble or even as daily wear, making it an ideal pick of jewellery for your wife.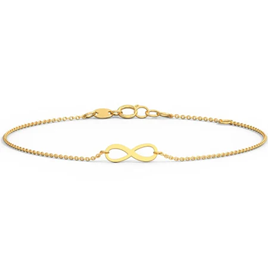 3.    Precious gemstones necklace: Necklaces made of gold and precious gemstones are the epitome of grace. You can customise the necklace to add a single gemstone as the pendant or opt for multiple stones set around the necklace. This delicate gold gift for your wife is a perfect pick for traditional as well as casual outfits.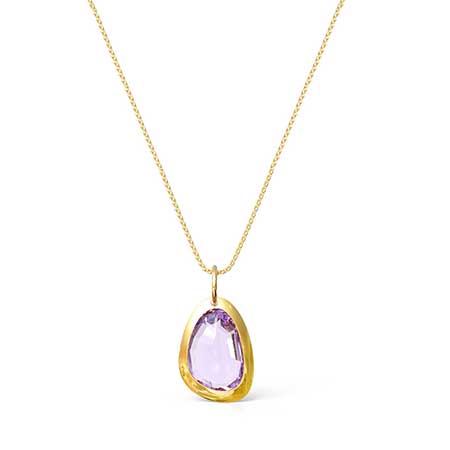 4.    Journey necklace: A gold journey necklace symbolises a special moment, dream, or a journey with your partner. It is the perfect anniversary gift for your wife since it will serve as a token reminder of the beautiful journey both of you have embarked upon.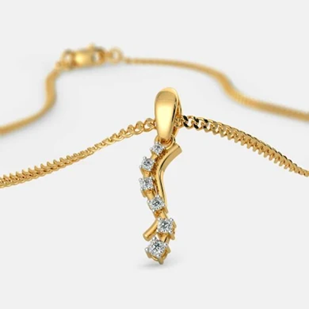 5.    Eternity ring: An eternity ring or infinity ring is a beautiful ring made of gold, and sometimes set with stones around it. The circle of the ring represents eternity and is the perfect jewellery for wife to gift on wedding anniversary.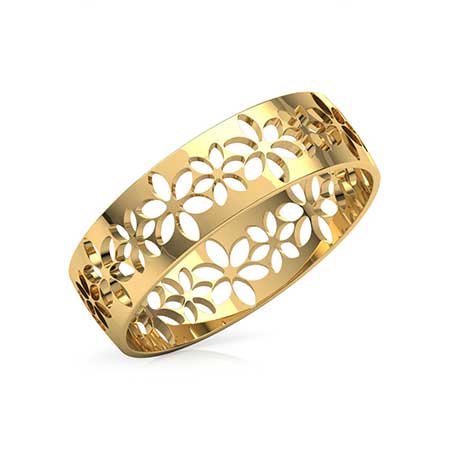 Gold will always hold a special place in your wife's heart. So, go ahead, pick a gold jewellery gift item, and make it an anniversary to remember!