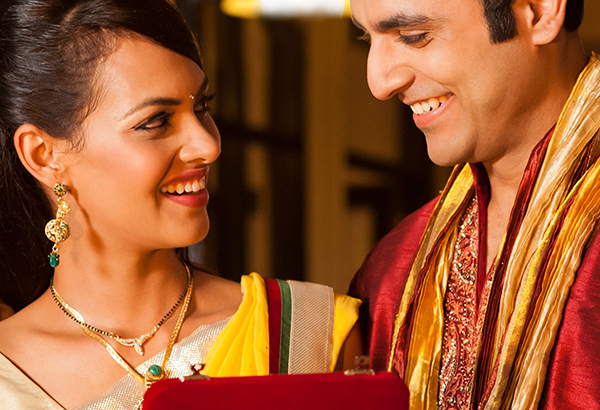 She loves the yellow sparkle on her face when she wears gold jewellery. Yes, gold is any woman's first love and your wife is no exception. In addition to being a great gifting option gold is a tried and tested investment option too, that has passed the test of time in terms of consistently increasing in value. If your anniversary is approaching, it is the ideal time for you to think of surprising your wife by gifting her beautiful gold jewellery.

Reasons to gift gold to your wife this anniversary
That effervescent, glittering, and priceless smile on your wife's face
It's a gift of financial safety for her
A great investment option, going forward
Giving a gift that actually appreciates with time
Gold is an asset:
While a designer bag or perfume or clothes last for a couple of wears, gold is the only gift that grows in value over a period of time. The best part for you is that you have various direct and indirect options to invest in. You could gift your wife physical gold or go in for
gold Exchange Traded Funds
(ETFs), which are becoming highly popular these days as an investment option.
Gold is security:
Gold is a metal with universal value, which means your investment will be useful when you need it the most and where you need it the most. Gold can be one of the best hedges that you could provide your wife with, against ever increasing inflation. This is simply because
gold prices
generally tend to rise along with the rise in other prices. Your wife will always feel safer with gold by her side.
Gold can help in future:
Gold is a highly valuable metal and is a very important avenue for long-term investment. Small and regular investment in gold will go a long way in terms of planning your children's education, marriage and your retirement.