Jewellery of the seven sister states of India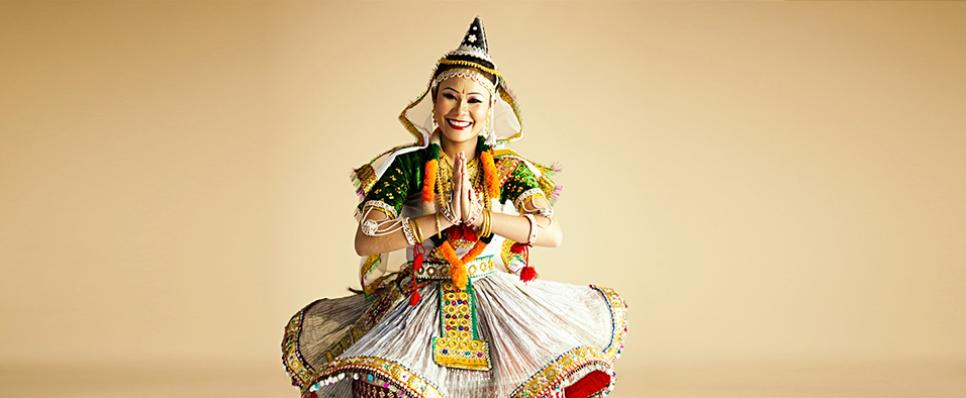 Home to several tribes and sub-tribes, the seven-sister states of the North-Eastern region of India have meticulously protected and preserved their rich culture and tradition. These seven sister states are Arunachal Pradesh, Assam, Meghalaya, Manipur, Mizoram, Nagaland and Tripura.
Through this article, we will highlight the tribal as well as the other forms of jewellery indigenous to these states.
Abundant Assam
This exquisite gold jewellery work can be largely found in the Karonga area of Jorhat district where the ancient family clans of skilled artists have their outlets. Interestingly, the jewellery of Assam is entirely handmade, whether gold or other metals. The traditional pieces found here include Dugdugi, Bena, Jethipotai, Japi, Xilikha, Dhul and Lokaparo. The jewellery is usually crafted in 24 karat gold.
| | |
| --- | --- |
| Necklaces | Bena, Biri Moni, Satsori, Mukuta Moni, Gejera, Silikha Moni, Poalmoni and Magardana |
| Rings | Horinsakua, Senpata, Jethinejia, Bakharpata and others |
| Bangles | Gamkharus, Magarmuria Kharu, Sancharua Kharu, Bala and Gota Kharu |
| Bridal Jewellery | Thuriya, Muthi- kharu, Doog-Dogi, Loka-Paro, Kerumoni, Jonbiri, Dholbiri, Gaam- Kharu, Keru, Bana, and Gal- Pata |
One of the most popular and notable pieces of jewellery from Assam is Kopo Phool (earrings). This earring is designed to resemble an orchid, while the exterior part resembles two combined tiny shoes that are crowned by a floral construct.
It is believed that the Gamkharu, Golpota and Thuria are the most expensive forms of jewellery.
Manipur – The Jewel of India
This state was once known as Subarna Bhu, means 'the Land of Gold'. In the ancient texts, it has been mentioned that Manipur was a place for gold export. The Meitei and Bishnupriya community dominate this state along with different tribes.
The Meitei community extensively adorns themselves with ornaments crafted from the yellow metal. The women are fond of Likchow or Kantha, Khownappi and Liksoi. Additionally, the traditional Manipuri jewellery such as Kiyang-Likphang, Marei, Heibi Mapal, and Khimahurn are widely adorned, even today.
These ornaments, however, can only be constructed by a traditional Manipuri Goldsmith.
Magnificent Meghalaya
The Khasis and Jaintias tribes dominate this state. The tribal members are fond of gold and coral jewellery which is usually constructed from 24 karat gold. Paila, the necklace and the pendant - Kynjri Ksiar is entwined into a thick string of red coral beads, worn during various festive occasions.
A common feature are hollow gold beads are filled with lac which are then used for various ornaments such as headwear and necklaces. These ornaments are extensively used by folk dancers.
Astonishing Arunachal Pradesh
This state is situated in the eastern-most part of India and is home to over twenty tribes and sub-tribes. Given the tribal dominance, this state's jewellery is mostly crafted from natural items such as bamboo, cane, seeds and reeds, but the tribes also use metals such as gold, silver and iron for crafting their ornaments. The women from these tribes are renowned for their heavy jewellery such as headbands, earrings, nose-studs, necklaces and bangles.
Interestingly, the Subansiri River that flows through this state is renowned as Gold River, owing to the gold dust on its banks.
Mysterious Mizoram
The tribes of Mizoram adorn themselves with ornaments crafted from naturally procured items such as bamboo and canes. The tribal men and women adorn themselves with ornaments from head-to-toe, which includes feathered headgear, beads necklaces, wooden bangles, anklets and so on. Some of these tribes reside in the core forest areas and are called 'mystery tribes'. Their culture, tradition and ornamentation are still largely unknown.
Similarly, the tribal ornaments from the state of Tripura and Nagaland are constructed from naturally procured items.