National Museum captures the evolution of Indian gold jewellery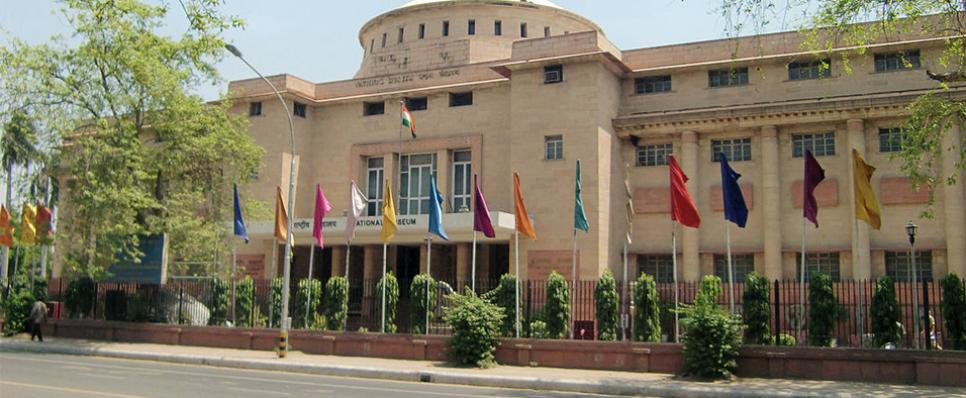 The origin of Indian gold jewellery dates back to 3000 BC or close to 5,000 years. Since then, jewellery has played a significant role in the lives of Indians. Indians believe that gold jewellery is both sacred and auspicious; they wear it with pride.
Jewellery lovers will be delighted to know that they can indulge their passion with a visit to the National Museum in New Delhi, where ornaments from the Indus Valley Civilisation through to the royals of India is on display. The National Museum was established in 1949 and is one of largest Museum in India. The National Museum proudly houses an extensive variety of artworks and ornaments from the pre-historic to the modern era.
The museum exhibits a most comprehensive collection of gold jewellery in the 'Decorative Gallery'. This jewellery-dedicated gallery is known as Alamkara – the beauty of Ornament. The gallery displays close to 250 ornaments and related items. The Alamkara's exhibition includes simple daily wear - ornaments of Gods, Goddesses, men, women and even children's amulets - to masterpieces. This historical expedition evokes the desire to travel back in time.
The bead necklaces from the Harappan and Mohenjo-Daro exemplify the intelligent and intricate work from the era. The magnificent jewellery used by the ancient Royals of India showcases the intricate work of the goldsmiths behind the masterpieces. Although very few jewellery pieces have survived from various periods, the museum authorities have managed to collect ornaments from Maurya, Shunga and Satvahana, Kushana and Gupta dynasties.
In addition to this, the decorative gallery's art collection exhibits the eminent Tanjore and Mysore paintings from South India. These paintings are known for the use of gold in their creation, which again shows Indians' gold obsession. These paintings are mostly based on Indian mythology and stories of various Gods and Goddesses.
The decorative gallery also houses the coin gallery which introduces the visitors to the coins from the Gupta, Mughal and Indo-British era. The golden coins from the Gupta dynasty are eye-catching.
In all, the National Museum captures the evolution of Indian gold jewellery. The illustrious Alamkara and other galleries make the National Museum a "must-visit" attraction of the capital city of New Delhi.