Gold jewellery hallmarking norms in India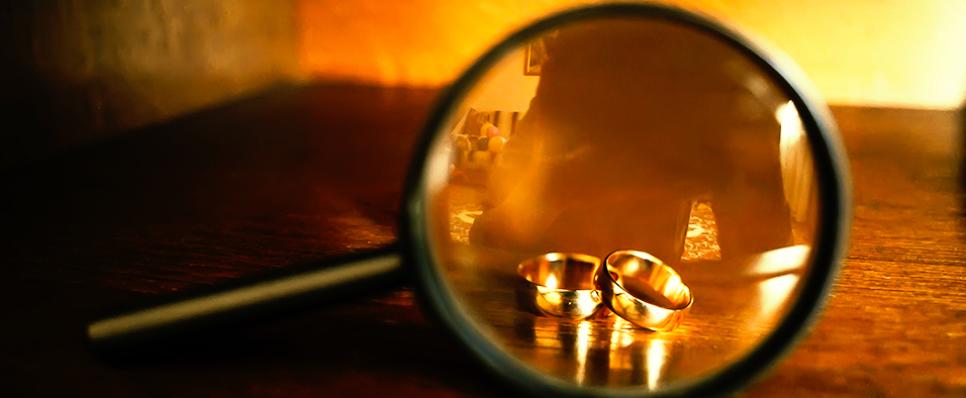 To ensure that buyers can be assured of the quality and purity of their gold purchase, gold hallmarking was introduced in India in 2000. Although it is a voluntary scheme till date, significant efforts have been made by the government and the Bureau of Indian Standards (BIS) to make hallmarking mandatory in India over the past 18 years.
The BIS hallmark has 4 symbols:
BIS logo
This is the logo of the Bureau of Indian Standards. The BIS logo on your gold jewellery is an assurance that the jewellery is made as per BIS standards.
Purity and Fineness of the metal gold
Your jeweller will surely tell you the purity of the gold item. However, do verify the claim by checking the mark for purity and fineness. Remember that hallmarking in India is done only for three grades: 22, 18, and 14 karats. To identify purity and fineness, here's what you should be looking for:
22K916 for 22 karat gold
18K750 for 18 karat gold
14K585 for 14 karat gold
Assaying Centre Identification Mark (AHC Gold Mark)
This is the mark of the Assaying and Hallmarking Centre (AHC) where your jewellery has been certified. It is here that rigorous testing is done in multiple stages to find out whether or not a particular gold item meets the standards specified by the BIS.
Jeweller Mark Gold Jewellery
This is the unique mark of the jeweller that sells the gold item. It signifies that the jeweller you are buying from is an authorised one.
Initially, the gold hallmark consisted of 5 symbols including the year of marking of the gold item. It was later, however, removed from the BIS hallmark.
Current Status of Jewellery Identification Marks
Currently, there are over 680 Assaying and Hallmarking Centres (AHCs) in India that support a network of around 24,000 registered jewellers. You can find the complete list of BIS licensed AHCs here and jewellers here. The government has been taking a number of steps to make hallmarked jewellery accessible to every Indian. These include: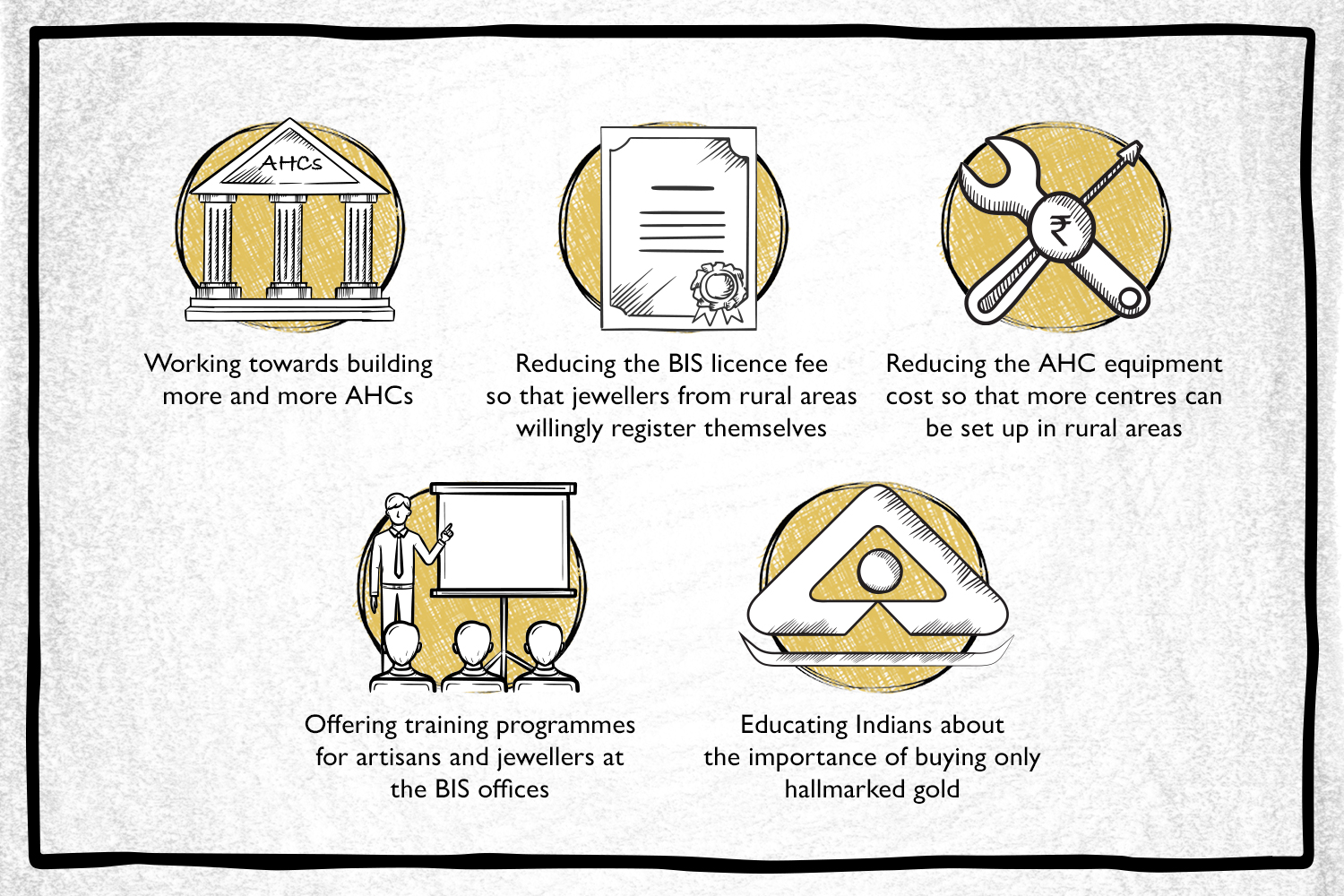 Apart from these, several measures are being taken to make hallmarking mandatory in the country.
For instance, in June 2016, the government introduced a bill for mandatory gold hallmarking. Though the bill has not been passed yet, it played a major role in catalysing efforts towards making it a reality. In 2017, the BIS revised the standards of hallmarking so that licensed jewellers only sell 14k, 18k, and 22k jewellery. It also released draft hallmarking regulations that proposed to make hallmarking mandatory in India. These measures will help make the gold industry stronger, larger, and more transparent.
Implementation of mandatory hallmarking might take a little longer than expected in a country like India. However, the constant efforts of the BIS and the government are showing positive results.
With the successful implementation of these steps, the future looks bright for the largest jewellery market in the world.
Related article: All you need to know about hallmarking