Things to keep in mind before recycling gold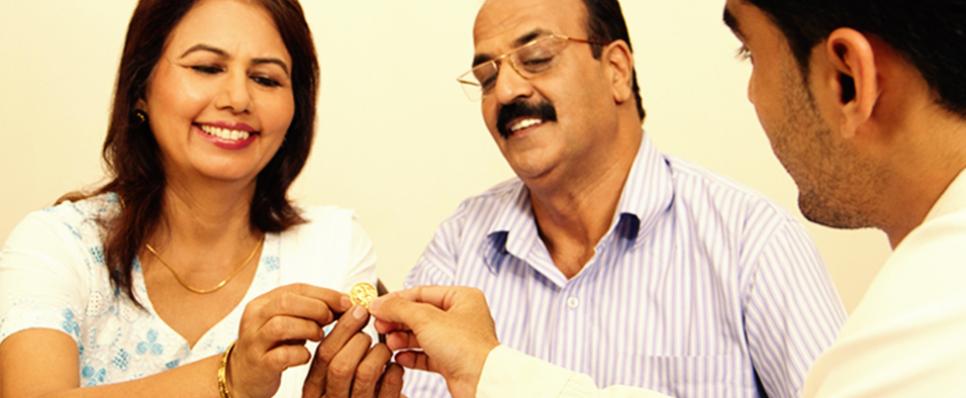 Gold jewellery designs are constantly evolving. Gold owners across India have explored gold recycling to upgrade their outdated or ancestral gold jewellery for newer trends and patterns of gold jewellery. If you too are thinking of recycling your gold jewellery to modernise it, here are a few things to keep in mind.
The true worth of your old gold jewellery

Carry your old gold to a gold testing/assaying centre or to an established and accredited gold retailer's showroom to get it examined for its purity.

Jewellers use an electronic purity tester to test and weigh gold. You will receive a test report certificate which will mention the exact weight of the metal and its purity in percentage or karat.

Here is a simple formula to assess the purity in karat:

Worth of the old gold = (Old Gold Weight x Gold Purity (as stated in the test report) x Current Rate of Gold) / 24

Here is a formula to assess the purity in percentage:

Worth of the old gold = (Old Gold Weight x Gold Purity (as stated in the test report) x Current Rate of Gold) / 100

Suppose the old gold jewellery weighs 20 gms and has a purity of 18 karats. And let's suppose that the current rate of gold is Rs 3,055 per gram. Then:

Worth of the old gold (using karatage) = 20 x 18 x 3,055 / 24 = Rs 45,825
Worth of the old gold (using percentage) = 20 x 75 x 3,055 / 100 = Rs 45,825

Subtract the weight of stones

If you are buying studded jewellery, ensure that you do not pay for stones at the rate of gold. Subtract the weight of the stones from the total weight of the gold used for that piece and pay for the weight of the gold only.

Making charges

There are various factors involved in recycling gold, one of them being the making charges. When you sell your gold, making charges don't apply. But when you are looking to recycle your gold to make new jewellery pieces out of it, making charges are added to it.

Making or labour charge covers the cost of skills that go into fashioning gold into a particular jewellery design and thus varies from jeweller to jeweller. These charges start from about 3% for mass-market plain designs and can go up to as high as 25% for very intricate and studded jewellery pieces.

Make sure to check the current gold value before setting out to recycle your old gold. This way you get a fair idea of the standardised making charges.

Wastage charges

While recycling gold into newer designs, not all of it can be utilised. This happens as the gold goes through the processes of melting, soldering, and cutting. Since this gold is often beyond use, the jewellery charges the buyer for it, in the form of wastage charges. The wastage charges range from 5% to 7%. The charge depends on the type of ornament you make. The charges may also be a percentage of the weight of gold jewellery.

Be wary of gold retailers who try and levy other charges, such as melting or handling.